Petrol bomb hurled outside TTV Dhinakaran's residence in Chennai; expelled party member likely behind attack
A country-made petrol bomb was hurled outside AMMK chief TTV Dhinakaran's house in Chennai on Sunday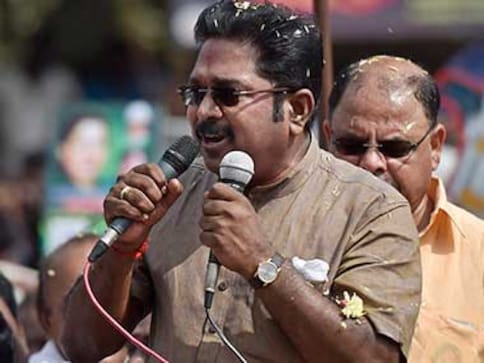 A country-made petrol bomb was hurled outside Amma Makkal Munnetra Kazhagam (AMMK) chief TTV Dhinakaran's residence in Chennai on Sunday, according to various media reports.
ANI reported that the bomb was hurled at Dhinakaran's car. The AMMK leader, however, was not present at the location and was unharmed, but his driver and personal photographer are reported to have been injured in the incident. They have been taken to Malar Hospital in Chennai.
A News18 report said that the person behind the attack was an unidentified miscreant.
Times Now, however reported that the person responsible for the attack was an AMMK party member who was sacked by Dhinakaran few days ago. It's said that the party member attacked Dhinakaran's car out of anger.
Reports also say that the police arrived at the scene and were conducting investigations about the attack.
Dhinakaran began his political journey as the treasurer of All India Anna Dravida Munnetra Kazhagam (AIADMK) party. He is the nephew of jailed AIADMK leader VK Sasikala. He later went on to start AMMK party.
also read
India
This innovative feature eliminates the need for queuing at metro stations to purchase tickets, allowing users to conveniently book their tickets through WhatsApp
India
As Prime Minister Narendra Modi inaugurates the new Parliament building on Sunday, a key part of the event will be the installation of a 'sengol', a golden sceptre. It was received by Jawaharlal Nehru on 14 August 1945 and symbolised the transfer of power from the British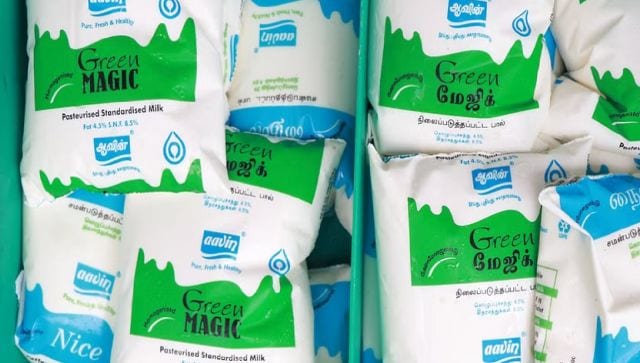 India
It was Amul vs Nandini in Karnataka last month, as the Gujarat firm's announcement to enter the fresh dairy market in Bengaluru triggered a political storm. Now there are similar concerns in Tamil Nadu with CM Stalin saying that Amul is infringing on Aavin