Burhan Wani's father spends 2 days at Sri Sri Ravi Shankar's ashram, discusses Kashmir issue
With the Centre grappling to bring peace in restive Kashmir after the killing of Hizbul commander Burhan Wani, the slain militant's father Muzaffar Wani met Art of Living Founder Sri Sri Ravi Shankar at his ashram in Bengaluru
With the Centre grappling to bring peace in restive Kashmir after the killing of Hizbul commander Burhan Wani, the slain militant's father Muzaffar Wani met Art of Living Founder Sri Sri Ravi Shankar at his ashram in Bengaluru.
On Saturday night, Ravi Shankar tweeted and said that Muzaffar was in his ashram for two days and that they discussed "several issues":
Following the meeting, The Indian Express reported that Muzaffar had gone to Ravi Shankar's ashram because he was suffering from diabetes. On being asked about the picture, Muzaffar responded that he is just a teacher and no leader. "He took a picture with me. I took pictures with 500 people," he said.
However, a statement from Art of Living said: "Muzaffar Wani was in the ashram for two days. Certainly, Sri Sri and Mr Wani discussed about the current situation, about the suffering and how peace and normalcy can be restored in the Valley. It was purely on a personal and humanitarian angle."
PTI also reported that Wani said he also asked Sri Sri to use his influence in finding a solution to Kashmir problem.
"I met Sri Sri Ravi Shankar during a personal visit to Bengaluru last week. Since Sri Sri is a man of peace, I apprised him about the ground situation," Muzaffar Wani told PTI over the phone from his residence in south Kashmir's Tral town.
"Sri Sri asked me what the people of Kashmir wanted. I asked him to visit the Valley to find out for himself," he said.
Wani, a teacher by profession, said there should be an unconditional dialogue with the separatists to find a lasting solution to Kashmir problem.
"Hurriyat is the leadership of Kashmir and there should be an unconditional dialogue ... the precondition of 'within the ambit of Indian Constitution' will not lead to a solution," he added.
Muzaffar meeting Ravi Shankar got a thumbs from senior journalist Rajdeep Sardesai. Sardesai tweeted to the spiritual leader and said:
Full marks to @SriSri for doing what govts should do: engage people, talk to them, instead of demonising and abusing.. Well done sir!

— Rajdeep Sardesai (@sardesairajdeep) August 27, 2016
Ravi Shankar referred to the meeting with Muzaffar Wani on a day Jammu and Kashmir Chief Minister Mehbooba Mufti presented a "three-pronged action plan" that includes a dialogue with all stakeholders during talks with Prime Minister Narendra Modi to bring lasting peace in the troubled Valley.
After an hour-long meeting, her first with Modi since the unrest broke out on 8 July in the wake of protests over the death of Burhan Wani, Mehbooba told reporters that the Prime Minister was "very concerned" about the situation and has asked for steps to end this "bloodshed" so that peace returns.
Mehbooba outlined a "three-pronged action plan" before the Prime Minister for resolution of the Kashmir problem which includes involvement of separatists and Pakistan in substantive dialogue to work out a solution to the problem in light of the contemporary geo-political realities.
Sources said the plan also includes facilitating the visit of an All Party delegation to the Valley, a possible change in Governor and appointing interlocutors to hold talks with all stakeholders in the state.
With inputs from PTI
Politics
In an exclusive interview with Network18 Group Editor-in-Chief Rahul Joshi, Yogi Adityanath said that Uttar Pradesh was moving towards becoming a $1 trillion economy, after the Covid-19 pandemic had put a temporary halt to the goal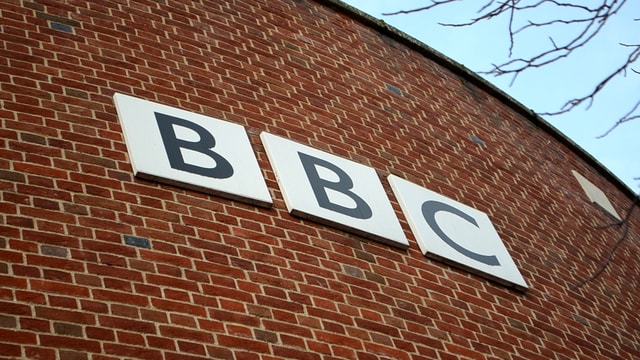 Opinion
The process to colonise the mind of a society outlives political colonisation and is carried forward even when the colony is politically free
India
The Supreme Court of India Friday issued notice to Prime Minister Narendra Modi-led government at the Centre seeking its response for blocking a two-episode BBC documentary titled - 'India: The Modi Question'