'People's pockets being emptied': Ramdev says not controlling price rise will prove costly for Modi govt
Ramdev also ruled out campaigning for the Narendra Modi-led BJP ahead of the 2019 elections, saying he has 'withdrawn politically'.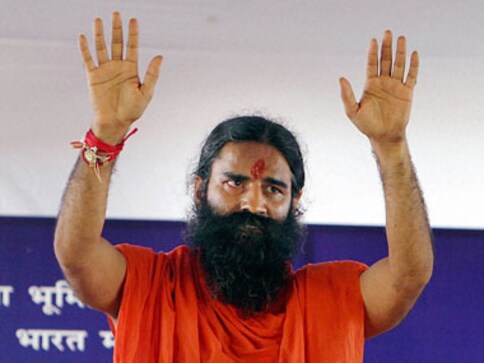 New Delhi: Yoga guru Ramdev on Sunday cautioned that price rise across the country, if not controlled soon, may prove costly for the Narendra Modi government in the next general elections. He also said he would not campaign for the BJP in the 2019 elections, unlike in 2014 when he had actively worked in favour of the prime minister.
"Many laud the policies of the Modi government, but some need correction now... Price rise is a big issue and Modiji will have to take corrective measures soon, failing which 'mehngai ki aag to Modi sarkar ko bahut mehngi padegi' (the rising prices will prove costly for the Modi government)," he said at the 'NDTV Yuva' conclave.
Ramdev added that the prime minister will have to initiate steps to bring down prices, including that of petrol and diesel, soon. He sidestepped a question on whether he still had faith in Modi, which he had reposed in 2014.
He said he was a centrist and was neither a rightist nor a leftist, and that no one should needle him as he has adopted "maun yoga" (silence) on many crucial issues. Ramdev also said he was a strong nationalist.
Asked if he would campaign for the BJP this time, Ramdev shot back, "Why would I? I will not campaign for them. I have withdrawn politically. I am with all parties, and I am independent," he said.
The 52-year-old yoga teacher said it was people's "fundamental right" to criticise Prime Minister Modi, stating he has "done good work" such as launching the clean India mission and not allowing any major scam to happen.
He said the government should bring petrol and diesel under the ambit of the Goods and Services Tax and put them in the lowest slab as people's "pockets were being emptied". Ramdev added that the country will not stop functioning due to revenue loss, and this could be made up by imposing more taxes on the rich.
He also termed as shameful that India was being dubbed as the "rape capital" by some due to rising cases of rapes, and said yoga can help in its prevention. He alleged nudity was one of the reasons responsible for rising crimes and he did not support it.
"I am modern, but modernity does not mean you indulge in nudity. We live in a civilised society," he added.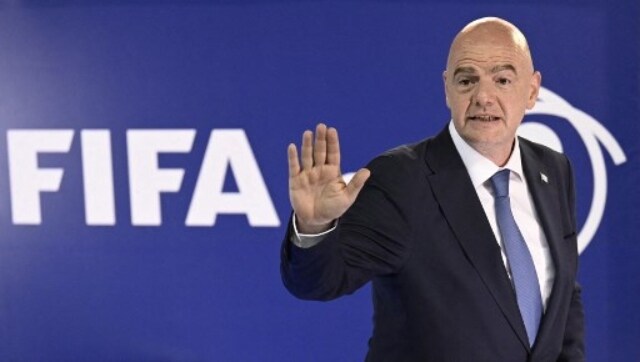 Football
Narendra Modi will meet the FIFA President during the final leg of the FIFA Women's U-17 World Cup, which is to be held in India from 11 to 30 October.
India
The incident took place in January but the minor victim didn't tell her family till the video reached them
India
The rate paid for gas produced from old fields, which make up for about two-thirds of all gas produced in the country, was hiked to USD 8.57 per million British thermal units from the current USD 6.1, according to an order from the oil ministry's Petroleum Planning and Analysis Cell