Peas cultivation brings new ray of hope in Uttarakhand's Ghes village; model could resolve hilly state's migration problem
Peas cultivation has brought much joy and relief to residents of Ghes village in Chamoli district of Uttarakhand who now feel confident that the area's economy has improved, thus laying the groundwork to curb migration
Livelihood, of the majority, in Ghes village was dependent on traditional practices of farming and labour, but these weren't the easiest ways to earn a living

In 2016, four and a half quintal seeds were distributed; the crop fetched the farmers Rs 8 lakh at a rate of Rs 30 per quintal

Peas cultivation has become a popular method to earn a livelihood in Ghes village and nearly 18 villages in Tharali tehsil have already adopted it
Editor's Note: The idea of a 'ghost village' is now a reality in Uttarakhand, where remote villages in the hills lack basic amenities like roadways, health centres and schools. This seven-part series will examine the root cause of this migration and the measures being taken to tackle the problem.
Chamoli: Arjun Singh Bisht's heart is where the home is, and home is Ghes village of Tharali tehsil in Chamoli district of Uttarakhand. Though Bisht works as a journalist in Dehradun, he is originally a farmer. And, just a few years ago, he made a breakthrough in helping his remote corner in Uttarakhand not only earn revenue but also lay the groundwork for curbing migration.
The 48-year-old was instrumental in establishing the Ghes Model of pea cultivation in 2015, which has been helping farmers from the hamlet, located right next to the China border, earn a stable livelihood. And now, he is keen for it to be replicated in the entire state.
"In my village, in the remote Deval Development Block, the educated youth either have government jobs or work in the private sector. Livelihood, of the majority, has been dependent on traditional practices of farming and labour. But in this fast-changing world, those aren't the easiest to earn a living from. So, you can't really blame people for migrating to urban areas for better opportunities," said Bisht.
"But that never stopped me from wanting to do something for my village, or, to help families dependent on the traditional methods to sustain themselves. And I got my chance — a telephone call that paved the way for the economic transformation of Ghes and nearby villages," he adds.
Laying the first seed
It all started in 2013-14 when Bisht had called up Trivendra Singh Rawat for some information. "Let me clarify that, at the time, he was neither an MLA nor a minister, and had lost in the 2012 Assembly election. But he had held the agriculture portfolio for five years from 2007 to 2012 in the previous (BJP) government. He put me in touch with a grain merchant, called Pappu bhai, who provides improved seeds for a higher yield. He asked me to find out from Pappu bhai what could be done for my village and, at the same time, suggested I meet the chief minister Harish Rawat, for government support for Pappu bhai's proposal," Bisht explained.
Pappu bhai introduced Bisht to pea production. For a trial, the grain merchant provided Bisht with 20 kilogrammes of pea seeds, which were then planted in Ghes. "That was, without a doubt, the turning point; it ushered in a new morning for my beloved village," he said.
In 2015, Bisht met Harish and discussed the initiative. As the Uttarakhand government had anyway laid emphasis on new methods of cultivation then, in a bid to stop the exodus, the minister was eager to give it a shot.
"Harishji immediately telephoned then director of the Agriculture and Horticulture Department and asked him to lend government's support to the initiative. In addition, a Kisan Gosthi (farmers' meeting) was organised in Ghes on 10 October, 2015, and we were invited," said Bisht.
"The main agenda of the meeting was apple production. But Pappu bhai and I brought pea crop cultivated in Ghes; that got everyone's attention, and pea production, too, was discussed. You could say that was the first public talk on cultivating peas. Understandably, people were hesitant, but we kept promoting it by organising meetings, on a personal as well as group level," he says.
The sweet taste of success
Bisht and Pappu bhai's efforts finally paid off when 76 farmers came onboard for pea cultivation. In 2016, four and a half quintal seeds were distributed; the crop fetched the farmers Rs 8 lakh at a rate of Rs 30 per quintal. Next year, the initiative got bigger — 14 to 15 quintals of seeds were distributed among 375 farmers, not only in Ghes but also Baban and Himni gram panchayats. This crop fetched them a whopping Rs 40 lakh.
"It was a happy coincidence that Trivendraji visited Himni village on 10 October, 2017, to break the crop and encourage the farmers; the first Kisan Gosthi that started it all had been held two years ago on the same date. It was then that he raised the per quintal rate to Rs 50 for that year," recalled Bisht.
In 2018, 20 quintal seeds were distributed, but rain played truant, damaging some of the crops, and, subsequently, the yield. That year, the farmers earned Rs 25 lakh from it at a rate of Rs 30-35 per quintal.
The success of the initiative brought much joy and relief and helped the villagers to finally feel confident that the area's economy had been put on the path of improvement.
"It's possible to stop migration with sheer will power. Ghes not only distinguished itself through pea production, but it also captured the attention of the chief minister, who declared it a digital village and introduced telecom connectivity and Wi-Fi. That, however, has been paused for now due to practical constraints. Because the village is surrounded by dense forests, tapping into solar energy wasn't completely effective either. Hence, the chief minister got us connected to the electricity grid. After decades since independence, we finally have power, literally. To mark the historic moment, Trivendraji along with Minister of State for Energy (AYUSH) Shripad Naik switched on the first bulb on 25 November, 2018," said Bisht.
"The dream has come true, but the past revisits from time to time. It is, after all, so surreal... we never even imagined earlier that we would get out of the dark one day. And so, I can now confidently say the model should be replicated for the entire state. Gradually, with more such initiatives, we can check migration from the hilly areas."
Ghes resident and one of the farmers cultivating peas, Kalam Singh said pea is a cash crop and is ready for yield in just three months at a low cost. "We sow in July, and it's ready in October. There is a big demand for it as well because it's organic. Now, pea cultivation has become a popular method to earn a livelihood here; nearly 18 villages in Tharali tehsil and a few in Kapkot Development Block of Bageshwar district have adopted it," he added.
'Government committed to checking migration'
Chief Minister Trivendra reiterated that his government was serious about checking migration from the hills. "That's why we set up the (Rural Development and Migration) Commission, to get data so that we could take concrete steps. To check migration from hilly areas, it's necessary to ensure an increase in income and new options of livelihood. The success of the Ghes Model has given the region new hope," he said.
The chief minister emphasised that it would be replicated in more villages in Tharali tehsil, and the area would be better connected and made more accessible to further empower the locals.
The author is a Dehradun-based freelance writer and a member of 101Reporters.com, a pan-India network of grassroots reporters
Find latest and upcoming tech gadgets online on Tech2 Gadgets. Get technology news, gadgets reviews & ratings. Popular gadgets including laptop, tablet and mobile specifications, features, prices, comparison.
Politics
The Opposition leader added that his focus will be to dent the vote share of both TMC and BJP, and "restore secular ethos" in the state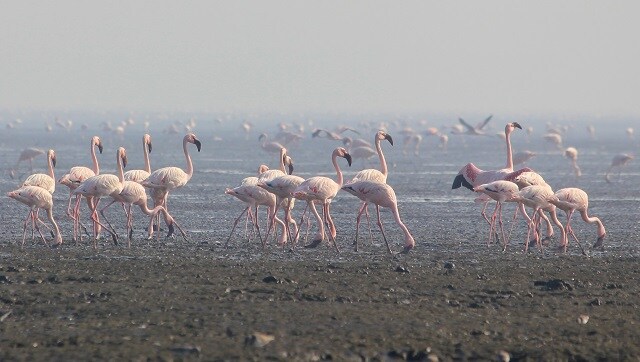 Lifestyle
Through this fortnightly column, Tales From TJ Road, Bachi Karkaria tells the story of Mumbai's metromorphosis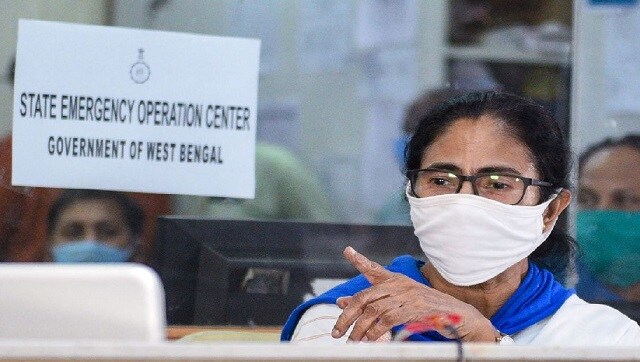 Politics
According to Amal Kumar Mukhopadhyay, a former principal of Presidency College in Kolkata, the BJP will sharpen its campaign against the state government and the state's ruling party will find itself in a defensive position.