Peaceniks like Yechury see Pakistan as just another country, but not as a terror factory
Haven't you noticed that, besides being a terror exporter, Pakistan has no recognisable structure, either that of a classic democracy or typical authoritarianism?
Dear Comrade Sitaram Yechury,
It was nice hearing you on television, talking about having a dialogue with Pakistan. Unsuspecting and ill-informed viewers, no doubt, would have been overwhelmed with joy by your homily. To them, yours might have sounded like one of the few sane voices that are being drowned by the war cries of jaw-for-tooth jingoists. Then you explained later that what you meant was "diplomatic and political moves to defuse tension".
But the tone of your clarification was as conciliatory as that of your original sermon. Forgive me, Comrade Yechury, for getting a sneaking suspicion that the Left and the Left-leaning journalists of this country are somehow getting left out of the campaign against terror, which is a pretty serious business. And worse, your call for peace seemed suspiciously similar to the empty noises that the Chinese made following the Uri horror. The Chinese too advised India and Pakistan to talk and de-escalate tension.
And I can't help remembering the India-China war of 1962 either.
Hurry up, comrade. Tension is building, and time is running out
At that time, the leaders of your glorious, undivided Communist Party of India (CPI) supported China, saying it wanted to keep its "ideology above nation". This forced Jawaharlal Nehru to throw many CPI leaders into jail. One of them was a man called VS Achuthanandan, a central committee member, who was lodged in the Thiruvananthapuram Central Jail. But Achuthanandan was furious with the party's stand. In jail, he suggested to his other comrades that they should collect blood and donate it to injured Indian jawans. The word reached the ears of a CPI leader called Jyoti Basu, who ordered an "inquiry" into Achuthanandan's anti-party activity.
As a result, the Kerala leader was demoted in the party hierarchy after he was released from jail.
This is not to question the personal loyalty of either you or other comrades in the CPM and the dozen or so parties into which India's glorious communist movement has divided itself. I am also, in no way, questioning the motives behind your undying clamour for peace, your sincerity of purpose, your magnificent vision for the future and your kind-hearted altruism, despite the fact that India's communists are great admirers of the likes of Joseph Stalin, who executed at least three million people in the erstwhile Soviet Union, and Mao Zedong, who killed five million people or more.
It would be irresponsible of me if I failed to mention your unshakable belief that the Great Indian Revolution is just around the corner to wipe out all the evils confronting this nation, in spite of the fact that CPM's performance crashed from 5.6 percent of the votes and 43 Lok Sabha seats in 2004, to 5.3 percent of the votes and 16 seats in 2009, to 3.2 percent of the votes and nine seats in 2014.
Accept my apologies for having digressed, and let me return to the subject of 'talking' to Pakistan.
It's indeed a good thing, Comrade Yechury, to have a limitless passion for peace with neighbouring countries. But in the present case, there is a hitch. Pakistan is not a country. It's a terror factory. It exports terror with as much ease as it does cotton and leather goods. The made-in-Pakistan terror is seen not just in India.
This is what India told the United Nations General Assembly on 21 September, three days after the horror of Uri: "The land of Taxila, one of the greatest learning centres of ancient times, is now host to the Ivy League of terrorism. It attracts aspirants and apprentices from all over the world. The effect of its toxic curriculum is felt across the globe."
Grieving over the Uri killings, India poured its heart out when its diplomat Eenam Gambhir told the UN: "Pakistan channelises billions of dollars, much of it diverted from international aid, to training, financing and supporting terrorist groups as militant proxies against its neighbours."
Suppose, Comrade Yechury, thief after thief breaks into your house and walks off with one valuable after another fairly regularly. Would you go in search of the chief of thieves, give him a flying kiss, offer him a cigarette and a cup of coffee and request him not to steal my things? You wouldn't, would you? You would do something else: You would either thrash him black and blue, or call the cops or talk to all your neighbours and come up with something to stop thieves from visiting the neighbourhood.
You and other peaceniks, who include several Left-leaning journalists, not only make the mistake of treating Pakistan as any other country, but also commit the blunder of believing that this rogue state is a threat to only India on account of Kashmir. Get this right: Pakistan isn't India's headache alone.
Most major terror attacks in the world have some Pakistani link. Read this telling Firstpost article by Prakash Nanda, which says: "Pakistan has produced the CIA shooter Mir Aimal Kasi; the 1993 World Trade Centre bomber Ramzi Yousef (born in Kuwait to Pakistani parents); 11 September attacks (9/11) mastermind Khalid Sheikh Mohammed; The Wall Street Journal reporter Daniel Pearl's kidnapper, Omar Saeed Sheikh; and three of the four men behind the July 2005 train and bus bombings in London."
And don't brush aside the fears of US democratic Presidential nominee Hillary Clinton. She is terrified of the possibility of Pakistan's nuclear weapons falling into the hands of jihadists. She said: "... we live in fear that they're going to have a coup, that jihadists are going to take over the government, they're going to get access to nuclear weapons, and you'll have suicide nuclear bombers. So, this could not be a more threatening scenario."
Hillary is no ordinary politician, comrade. She is a former US secretary of state and she should have some idea of what she is talking about. And doesn't that bring out sweat on you?
And doesn't it worry you that China, a country that you admire so much, is the only major nation that backs Pakistan?
You must also be aware that Pakistan was also known to have peddled not only nuclear weapons know-how, but even related components and materials to such countries as Iran, Libya and North Korea in the past.
Despite all this, Comrade Yechury, you and other Left peaceniks, who are blessed with superior wisdom and intellect and who live in an exalted stratosphere where your ideology has no borders, find Pakistan to be like any other country.
Pakistan is not a country. It's a terror factory.
Haven't you noticed that, besides being a terror exporter, Pakistan has no recognisable structure, either that of a classic democracy or typical authoritarianism? It has a prime minister in Nawaz Sharif, yes. But he dances to the terror tunes of his army generals. Besides, both he and the generals are among Pakistan's richest men, and they are as passionate about exporting jihadists as accumulating wealth. There is something not very right there, comrade. And you want to have a "dialogue" with them? With whom there?
What you must endeavour to understand is that the threat that Pakistan poses to world peace is a colossal one. India can't make Pakistan mend its ways by carrying out surgical strikes, which have limited utility. Nor can it go to a full-scale war, unless it is forced into it, because that has unlimited consequences of a ghastly kind. So that won't help. What can help is an international coalition against the rogue state to ensure its complete isolation and surrender. That's what all peace-lovers must strive to bring about in the interests of world harmony.
May I take the liberty of suggesting you take the first available flight to Beijing, meet Chinese premier Li Keqiang, Foreign Minister Wang Yi and your innumerable friends there and use your good offices and persuade that country to join a global coalition against Pakistan's terror?
Hurry up, comrade. Tension is building, and time is running out.
The author tweets @sprasadindia
Lifestyle
Through this fortnightly column, Tales From TJ Road, Bachi Karkaria tells the story of Mumbai's metromorphosis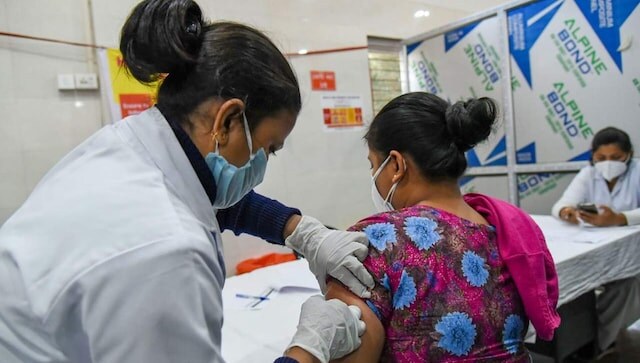 India
The Central and the state governments must move more quickly than they have to contain a potentially disastrous situation
India
Since Moscow has begun to project Pakistan as the key pillar of Russia's South Asia policy, New Delhi cannot continue its foreign policy within the traditional framework of non-alignment