Peace, unity and harmony core philosophies of India, Narendra Modi says in message for Urs festival
Peace, unity and harmony are at the core of various philosophies in the country, Narendra Modi said in a message as a 'chadar' was offered on his behalf at Sufi saint Hazrat Khwaja Moinuddin Chishti's shrine at Ajmer Sharif
Jaipur: Peace, unity and harmony are at the core of various philosophies in the country, Prime Minister Narendra Modi said in a message on Monday as a 'chadar' was offered on his behalf at Sufi saint Hazrat Khwaja Moinuddin Chishti's shrine at Ajmer Sharif.
Union Minister for Minority Affairs Mukhtar Abbas Naqvi visited the dargah to offer a 'chadar' on Modi's behalf.
Modi conveyed his greetings to followers of Khwaja Moinuddin Chishti in India and abroad on the occasion of the 806th annual Urs in his message.
"Peace, unity and harmony are at core of various philosophies in the country, Sufism is also one of them. When we talk of Sufi saints in India, Khwaja Moinuddin Chishti appears as a symbol of great spiritual traditions.
"The service of humanity made by 'Gharib Nawaz' will continue to be an inspiration for future generations," Modi said.
Today offered 'Chadar' on behalf of PM Shri @narendramodi at dargah of Sufi Saint Hazrat Khwaja Moinuddin Chishti at Ajmer Sharif on 806th annual Urs. pic.twitter.com/oDuyxSZEia

— Mukhtar Abbas Naqvi (@naqvimukhtar) March 19, 2018
On the occasion of the annual Urs of the great saint, Modi said he wished for "harmonious co-existence" of various aspects of Indian culture. "Greetings and best wishes to the followers of Khawaja Moinuddin Chishti across the world on the annual Urs," he added.
Talking to reporters, Naqvi said that terrorism is the enemy of both Islam and humanity. He said that handful of evil forces attacking peace in the world can be defeated by the teachings of Khwaja Moinuddin.
He said that the Central government led by Modi was focused on and committed to the development of the nation and the people. Naqvi also inaugurated a complex of 100 toilets constructed by his ministry near the dargah. He also reviewed various developmental works carried out in the dargah.
Inaugurated 100 toilets complex, constructed by Ministry of Minority Affairs at Kayad "Vishramsthali", Ajmer. Zaireen, coming in large number at Dargah, will be benefited from the facility. pic.twitter.com/Z3j6Vtws0h — Mukhtar Abbas Naqvi (@naqvimukhtar) March 19, 2018
Urs formally began on Monday. Elaborate security arrangements have been made at the dargah. Religious ceremonies of the Urs will begin on Monday night and will be presided by the spiritual head of the dargah, Zainul Abedin Ali Khan.
The Urs festival is an annual festival held at Ajmer which commemorates the death anniversary of the Sufi saint. It is held over six days and features night-long qawwali and various religious ceremonies. Thousands of pilgrims visit the shrine from all over India and abroad during the Urs.
Find latest and upcoming tech gadgets online on Tech2 Gadgets. Get technology news, gadgets reviews & ratings. Popular gadgets including laptop, tablet and mobile specifications, features, prices, comparison.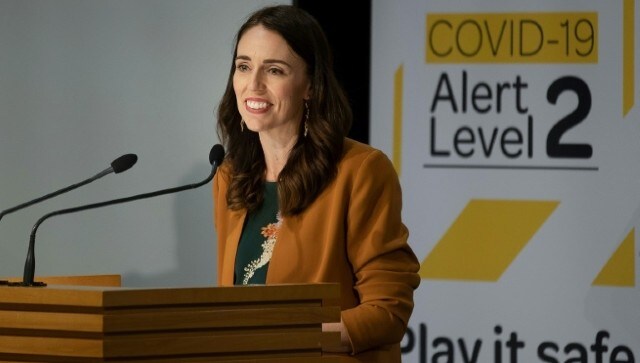 World
In a hectic first term, Ardern faced New Zealand's worst terror attack, a deadly volcanic eruption, the country's deepest recession in more than 30 years, and the shared global threat of the COVID-19 pandemic
World
Sudan has agreed to pay compensation for victims of the 1998 bombings of the US embassies in Kenya and Tanzania, attacks conducted by Osama bin Laden's Al-Qaeda network while he was living in Sudan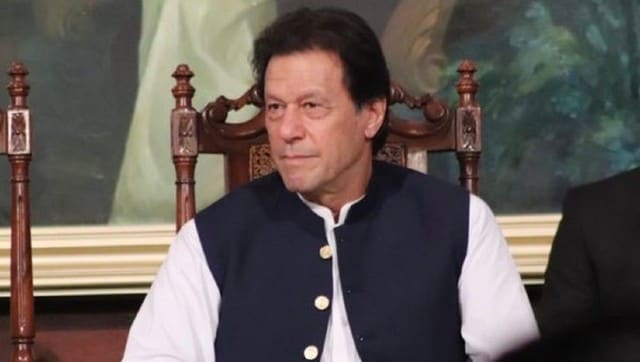 World
Sources said some of the tasks which Pakistan failed to fulfil include failure to take action against all UN-designated terrorists like JeM chief Maulana Masood Azhar, LeT founder Hafiz Seed and the outfit's operational commander Zakiur Rehman Lakhvi