PDP urges J&K governor NN Vohra to have BJP leader Lal Singh Choudhary arrested for threatening Kashmiri journalists
The Jammu and Kashmir Peoples Democratic Party on Saturday urged Governor NN Vohra to immediately book and arrest former minister and BJP leader Choudhary Lal Singh for his "derogatory remarks" against Kashmiri journalists
Srinagar: The Jammu and Kashmir Peoples Democratic Party on Saturday urged Governor NN Vohra to immediately book and arrest former minister and BJP leader Lal Singh Choudhary for his "derogatory remarks" against Kashmiri journalists, terming him a "serious threat" to the state's communal harmony.
The state unit of the Congress too has condemned the former minister's remarks warning Kashmiri journalists to draw a line between reporting facts and supporting terrorists or face the fate of Rising Kashmir editor Shujaat Bukhari, who was shot dead by militants.
"Keeping in view Singh's continuous rants against the people of Kashmir and efforts to stoke the communal passions in the state, it is highly unfortunate that elements like him are allowed to roam freely," PDP general secretary Mansoor Hussain said in a statement in Srinagar.
"Kashmiri journalists have created an erroneous atmosphere and I would like to ask them to draw the line," Singh had told reporters in Jammu on Friday.
"You want to live like what happened to Basharat," he said in an apparent reference to Shujaat Bukhari.
Shujaat Bukhari's brother Basharat Bukhari is a PDP leader and was the law minister in the PDP-BJP government, of which Singh had been a part, before the BJP withdrew from the alliance last week.
"Take care of yourselves and draw a line so that the brotherhood is not broken and it is maintained so that progress and development (of the state) is ensured," Singh said.
In a tweet on Saturday, the BJP MLA said, "There is need to draw a line between reporting facts and supporting terrorists and their sympathisers. Misinterpretation has become a norm and reporting facts a rarity. Journalistic freedom is absolute but not at the cost of nation and nationalism."
Bukhari and his two personal security officers were shot dead by unidentified gunmen outside the newspaper's office in the heart of Srinagar on 14 June.
The PDP leader said Singh through one way or the other has been in the forefront to "create a communal rift" in the state between the Hindus and Muslims and now has launched an offensive against the most important pillar of the democracy.
"His statement against the scribes is condemnable, bizarre and malicious and merit immediate action against him as per the law of the land. We urge the Governor administration of the state to immediately book and arrest Singh for his instigative comments and jibes against the Kashmiri scribes as vicious elements like him if allowed to roam freely would turn the situation into an inferno and have a tendency to tear apart state's secular fabric," Hussain said.
The PDP leader said Singh had tried to fish in the troubled waters and made desperate attempts to give communal colour to the Kathua rape-and-murder case.
"PDP at that time too demanded action against him and succeeded in getting him sacked from the council of ministers. Singh's brother is already facing charges for his derogatory remarks against the former chief minister Mehbooba Mufti and was arrested in the recent past," he said.
Singh and his colleague Chander Prakash Ganga had resigned on 13 April over their participation in a rally allegedly in support of the accused in the gang rape and murder of the eight-year-old girl in Kathua district.
Mansoor said the Governor's administration must deem the issue as an element of utmost urgency and Singh should be booked and arrested for his uncalled for rhetoric and mischievous statements being issued with a sole objective to "unleash communal tensions" in the otherwise harmonious and tolerant state.
Jammu and Kashmir is under the Governor's rule after the PDP-BJP government collapsed last week.
Meanwhile, the Jammu and Kashmir Pradesh Congress Committee (JKPCC) strongly condemned Singh's remarks, terming them as "provocative".
A JKPCC spokesperson said Singh was in the habit of hurling abuses and threatening people and called for action against him.
The Congress spokesperson asked the BJP high command to come clean on Singh's assertions.
Politics
West Bengal Election 2021 Full List of Winning Candidates Constituency Wise: Some of the prominent winners this time are TMC turncoat Suvendu Adhikari, state ministers Subrata Mukherjee, Firhad Hakim and Partha Chatterjee, and TMC leaders Aroop Biswas and Sobhandeb Chattopadhyay
Politics
While Adhikari bagged 1,10,764 votes, Banerjee, his one-time mentor, netted 1,08,808 votes, according to the Election Commission.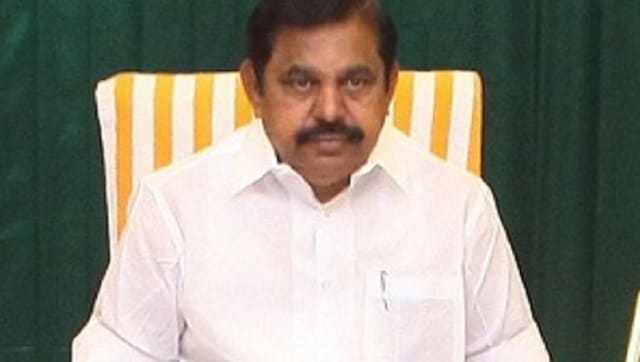 Politics
Palaniswami polled 1,63,154 votes while his closest rival DMK's T Sampathkumar secured 69,352 votes