Pathankot Attack: Did Gurdaspur SP go to pray at temple or was that an ISI honeytrap?
The police officer said his abductors came back in his Mahindra XUV with a blue beacon, to look for him and his cook Madan Gopal after both were dumped near a drain in a forest area.
Investigating agencies are now alleging that Gurdaspur SP Salwinder Singh, who was initially credited for alerting Indian authorities, may be working with Pakistan Army's intelligence wing ISI and the militant organisation Jaish-e-Mohammad.
Singh had earlier claimed that he was abducted by five heavily armed men as he was returning after visiting a shrine on the night of 31 December but senior police officers are not sure this is true.
However, according to CNN-IBN, Singh may have been honey-trapped by the ISI. The National Investigation Agency, which has been entrusted with the attack probe, is questioning Salwinder Singh's friend Rajesh Verma and his cook Madan Gopal.
The news channel has said that Singh might have played a crucial role in the Pathankot attack and may have provided logistical support to the terrorists. There are increasing suspicions over the SP's late night visit to a temple to seek blessings for the new year.
The police officer said his abductors came back in his Mahindra XUV with a blue beacon, to look for him and his cook Madan Gopal after both were dumped near a drain in a forest area.
SP may have played imp. role in #PathankotAttack, provided logistical support; Suspicion over his late night visit to Panjpir temple:Sources

— CNN-IBN News (@ibnlive) January 5, 2016
#BREAKING | Gurdaspur SP may have fallen victim to honey-trap: NIA Sources LIVE: https://t.co/BDlqIqr3z7 #PathankotAttack

— CNN-IBN News (@ibnlive) January 5, 2016
"I had gone to offer prayers at the shrine near Kathua. While returning, we were stopped near Kolia turn. We thought it was a police barricade. Four-five people barged into our vehicle and carjacked my SUV. They put off the lights. My friend Rajesh Verma was driving. We later came to know that they were terrorists," Singh told the media on Tuesday in Gurdaspur.
"I could not offer any resistance as they were heavily armed. They threatened to shoot us. We were blindfolded, gagged and tied. We could not react. I did not take my gunmen since I was going to a shrine," the police officer said.
"They had AK-47s (assault rifles) and carried heavy bags. They spoke in Urdu, Punjabi, Hindi. They snatched my mobile phone and also took away Verma's phone. They were talking to their commander," he said.
Singh said that when his gunman called on his mobile phone and asked for 'SP saab', they (terrorists) said 'Salaam Aleikum' and disconnected. They then attacked Verma, slit his throat and left him for dead.
The police officer said they did not ask for directions as they had global positioning system and were talking about it.
Singh claimed his sports utility vehicle was stopped and he and two others abducted around 11.30 pm on Thursday night (31 December). The attack at the Indian Air Force base took place around 3.30 am on Saturday (2 January).
"My information was 1,000 percent true. There is no doubt about it. After I was dumped by my captors I freed myself and went to a nearby village Golpur Simbli. I told the villagers who I was. I then called up my superiors and gave them the information on my abduction.
"My information prevented a major (terror) incident. They could have done major damage had I not told about my abduction," Singh said.
Singh, who is under transfer from Gurdaspur, said he had informed his senior officers about his abduction by suspected terrorists soon after he was dumped.
"As I told senior officers, they reached Pathankot. The police were alerted because of my information. I don't know why the delay (in responding to the abduction incident) took place," he said.
"Only I know what happened to me. I have got a new lease of life. The truth has come out. Only I and God knows how I returned," Singh said.
The police officer went to the extent of offering an open challenge to anyone who can prove the allegations against him that he is in cahoots with the smugglers in the border belt are correct.
Although the 85-hour-long attack on the Pathankot air base, the fighting has finally come to an end, sources told CNN-IBN that a former IAF staffer is being held responsible for the attack.
Airman Sunil Kumar, who was based in Pathankot, was arrested for passing information about the air base to a Pakistani woman in 2014. His e-mails to the Pakistani woman - Meena Raina - led to his arrest.
Kumar was paid for passing on the information to the Pakistani woman but no chargesheet against him was filed within the stipulated time.
In the last two months alone, 14 people linked to the armed forces have been arrested for spying for allegedly leaking information about the Army base in Gwalior, Air Force stations in Bathinda and Jaisalmer.
With PTI, AFP
Find latest and upcoming tech gadgets online on Tech2 Gadgets. Get technology news, gadgets reviews & ratings. Popular gadgets including laptop, tablet and mobile specifications, features, prices, comparison.
First Cricket News
Haider, who made his T20 debut for Pakistan recently on the England tour and scored a blazing half century, said Rohit is a very accomplished player and there was no comparison with him.
India
The missile hit the target with pin-point accuracy after performing "extremely complex" manoeuvres, said officials, The defence ministry said that it will ensure the warship's invincibility by engaging naval surface targets at long ranges.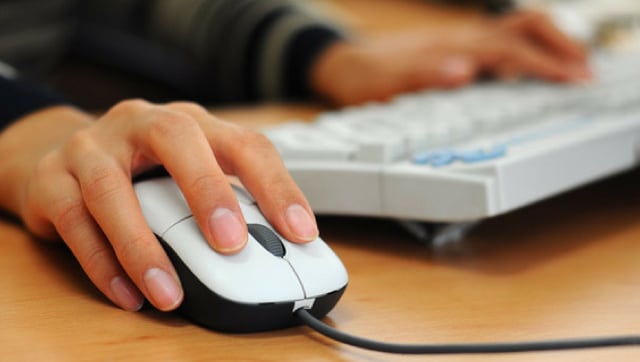 India
The Tier-II examination would be conducted in October or November 2020, DRDO is yet to release a final schedule for the recruitment test