Pathankot probe: India to request Pakistan for access to Masood Azhar, confirms NIA chief
A formal request for access to Masood Azhar would be sent after the five-member Pakistani JIT after their probe into the Pathankot terror attack.
New Delhi: India will ask for access to Pakistani terrorist Masood Azhar, blamed for the attack at the IAF base in Pathankot, the NIA said on Tuesday as a probe team from Pakistan spent a day at the base.
"We will ask for access to Masood Azhar," National Investigation Agency chief Sharad Kumar told NDTV.
He said another formal request would be sent after the five-member Pakistani Joint Investigation Team returned after their probe into the terror attack.
The Indian Air Force base was attacked on 2 January, leading to the death of seven Indian security personnel and all the attackers after an 80-hour gun battle.
The five-member Pakistani JIT reached the air base on Tuesday amid vociferous protests by activists of the Congress, AAP and Shiv Sena.
Weeks after the attack, media reports from Pakistan said Azhar and his relatives were placed under house arrest in Islamabad, and that Jaish-e-Mohammed seminaries and offices were raided and shut down.
However, highly placed diplomatic sources in India said the Pakistan government did not confirm that Azhar was arrested.
"We got information that some Jaish-e-Mohammed operatives were arrested but Azhar was not among them," the sources said.
They said Azhar, who is also responsible for the attack on India's parliament in 2001, was not to be found at his base and hometown of Bahawalpur in south Punjab and may have gone into hiding much earlier.
Meanwhile, NIA sources told IANS that the JIT has reached Delhi and they had "second phase" discussions with them.
"We can say it was a phase two discussion with the Pakistan JIT. The first phase of discussion took place on Monday. We showed them all the relevant places today (Tuesday)."
"The JIT understood all the genuine causes and evidence. Their understanding was clear. We shared with them all the incident related things which cannot be disclosed," the NIA source said.
IANS
First Cricket News
Pakistan had lost the right to host the Champions Trophy matches in 2009 and the 2011 World Cup matches due to security concerns by participating nations.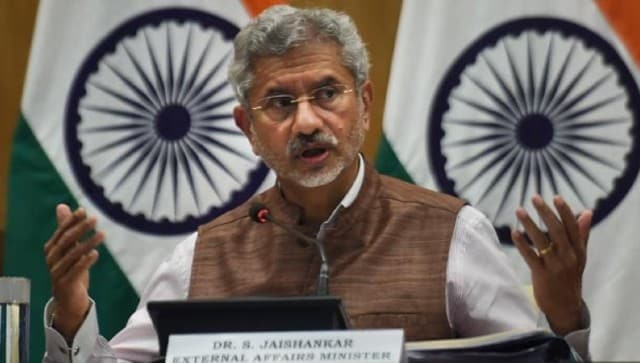 World
But through the bonhomie, India would do well to keep one eye firmly on another partner in West Asia with whom it has enjoyed cordial ties largely based on its energy requirements: Saudi Arabia
World
Pakistan's statement came on a day the Centre invited 14 political leaders from Jammu and Kashmir to participate in a meeting to be chaired by Narendra Modi on 24 June