Partition and Ladakh: Silent mountains bear testimony to ethnic, linguistic and cultural fragmentation
Given Ladakh's remote geographical location and its demographic irrelevance, a complete silence prevails over their suffering due to the Partition.
Skalzang, now a wizened man of 85, used to gather salt from the salt lakes of Ladakh region as a young boy; the salt and other goods were bartered in Tibet. His family and many others lost their sole means of livelihood when new borders carved in 1947 restricted their movement. For the first time in generations, thousands like Skalzang had to learn new words like naukri (job) and tankhwa (salary).
But it was not merely a termination of their traditional means of livelihood; the emergence of new borders created new questions of identity, loyalty and belonging among Ladakhis, pushing them into a psychological exile.
Given Ladakh's remote geographical location and its demographic irrelevance, that a complete silence prevails over their suffering due to the Partition of India is not surprising. Theirs was a case of collateral damage; their fate tied to Jammu and Kashmir.
A brief history
Ladakhis suffered due to the attempts of ambitious extensions of the kingdoms by Gulab Singh, a vassal of the Sikh ruler Maharaja Ranjit Singh and later by Dogra commander Zorawar Singh, who had annexed Ladakh and Baltistan in 1842. They had maintained strong economic and cultural ties with Tibet all this while, being followers of Buddhism.
After India attained Independence, Jammu and Kashmir initially remained an independent state. On 22 October, 1947, when tribal militias attacked, backed by Pakistan, and moved to take up Srinagar, Raja Hari Singh, the then King of Jammu and Kashmir, sought assistance from India and signed the Instrument of Accession, that would make Jammu and Kashmir a part of the Indian Federation.
People of Gilgit, however, did not favour the state's accession to India. Sensing their discontent, Major William Brown, the Maharaja's commander of the Gilgit Scouts, mutinied on 1 November, 1947. The bloodless coup also included support from a rebellious section of the Jammu and Kashmir 6th Infantry. Brown ensured that the treasury was secured and the minorities (Muslims) protected.
After the conquest, Pakistani political agent, Khan Mohammad Alam Khan arrived on 16 November and took over the administration of Gilgit. Gilgit Scouts moved towards Baltistan and Ladakh and captured Skardu. They also captured Dras and Kargil, cutting off Indian communications to Leh in Ladakh. In the autumn of 1948, the Indian forces recaptured all of Kargil district but Gilgit-Baltistan, an area of over 72,971 square kilometres, remained under the control of Pakistan.
This division left its mark – it divided the people of Ladakh, who had shared similar culture and traditions for centuries, into two communities that now belonged to 'enemy' countries. The new political equations promised dividends based on religion-based demographics. This was happening for the first time in Ladakh.
Composite culture
Till 1947, the caretaker of the largest Buddhist monastery in Ladakh, Hemis, was a Muslim. The legacy dates back to the time of Mir Syed Ali Hamadani, who was honoured by the first Stagsang Raspa of the Hemis monastery, around 1666. The annual tribute (lo phyag), paid by the Ladakhi Buddhists to the Dalai Lama, was carried to Lhasa, by the Muslim family of Khwajas, till 1942.
Buddhist kings married Muslim women, who were free to follow their religion; Muslim queens built mosques and Imambaras in Ladakh. In several areas of Ladakh, both Buddhists and Muslims lived together under a single roof. Kukshow, a village in the Kargil district, observed this mixed race tradition.
There were around forty-five households in the village; seven families out of these were Buddhists, one was Muslim and the remaining thirty-seven families had combined Buddhist and Muslim names, such as Rahim Tsering, Tashi Ali, or Namgyal Mussa. The eldest male member of the family received a Muslim name, but almost all the women had Buddhist names.
The discord
Not only was the historical, cultural and economic connectedness of this region fragmented post-1947, successive governments shortchanged Ladakhi interest to appease the Muslim community, says a senior Lama of the Gelugpa sect. He gives a detailed reasoning to his argument. In 1979, Ladakh was further divided into Leh and Kargil district, based on the religion-based demographics – Leh being Buddhist dominated and Kargil predominantly Muslim.
Even though LAHDC (Ladakh Autonomous Hill Development Council) has representatives from all sections of society, fissures are visible.
A loss of tradition and livelihood, lack of formal education and trading skills resulted in the economic backwardness of the Buddhists. Their seething frustration resulted in the boycott of the Muslims for over two years in the 1990s. Muslims, on their part, claim that their minority status and detest be equated with the majority community of the Valley. But stories about Kargil Muslims not letting the Buddhists have a crematorium or build a sarai for the tired men and women crossing Zanskar Valley are abound.
Unlike Punjab and Bengal, Ladakhis do not have gory tales of violence to narrate. The unnatural borders fragmented their society ethnically, linguistically, culturally and economically, forcing them to live with a strong sense of alienation. Like millions of nameless victims of the Partition of India, their stories remain undocumented.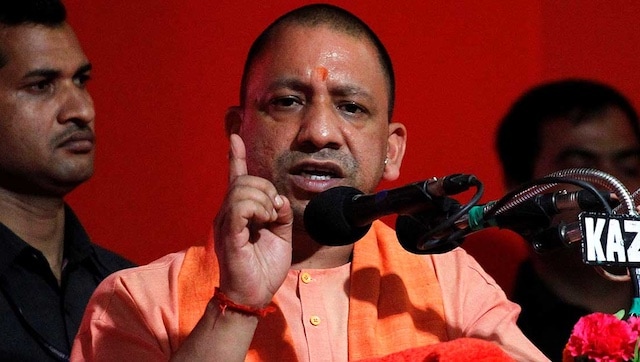 India
Alarmed by the deaths, AMU VC Tariq Mansoor wrote to the ICMR last week, urging it to study if a particular variant of COVID-19 is circulating on the university campus
India
In the face of an upcoming govt survey to identify the indigenous Muslims of Assam, Zafri Mudasser Nofil's The Identity Quotient is a must read for all to know about the Goriya, Moriya, Deshi and Julha Muslims considered indigenous, as well as the Muslims of Barak Valley, who have been excluded from the survey
India
Aspirants are advised to regularly check the official website, joinindianarmy.nic.in, for all the updates and information related to the recruitment test