Parrikar nixes UPA-approved deal with Finmeccanica to equip submarines with torpedoes
Post the Choppergate scandal, the current government has decided to scrap a deal to buy 98 Black Shark torpedoes for the INS Kalvari submarines to be launched this year, leaving the submarines without their ability to fire.
Post the AgustaWestland chopper scam, the current government has decided to scrap a deal approved by the previous UPA government to buy 98 Black Shark torpedoes from a subsidiary of Finmeccanica for the INS Kalvari submarines to be launched this year, reported The New Indian Express.
The first of the Kalvari fleet was expected to be launched by the end of this year, but may now have to be launched without torpedoes, the report added.
The Times of India reported that the process of procurement from Whitehead Alenia Sistemi Subacque (WASS), a subsidiary of Finmeccanica (involved in the chopper scam), will now be closed and a fresh global tender will be floated. The report adds that Defence Minister Manohar Parrikar has directed officials to urgently look for an alternative, as the submarines of INS Kalvari are set to be launched soon.
The Navy, which has called the torpedoes an absolute operational necessity, had been waiting on the approval of the legal opinion asked for by Defence Minister Manohar Parrikar on whether it can place the order to a subsidiary of the firm embroiled in the Choppergate scandal.
DNA added that SeaHake torpedos from Germany's Atlas Elektronik and France's F21 torpedos are under consideration, and it could eventually become a part of 'Make in India' because torpedoes are needed for other projects as well.
In January 2014, the AK Antony-led Defence Ministry had approved a Rs 1,200-crore project to acquire 98 Black Shark torpedoes from WASS as it had emerged the lowest bidder during the process, reported The New Indian Express.
The Scorpene is part of the ambitious Project 75 of Indian Navy's submarine programme, undertaken in collaboration with French firm DCNS, which will include six such vessels joining the fleet over the next few years. All the six submarines under this project are to be indigenously built at Mumbai's Mazagon Dockyard Ltd. 30 percent of the equipment is said to have been made in India.
Initially, AgustaWestland was only barred from all future contracts, but its ongoing contracts were not going to be hindered. A partial ban was imposed on Finmeccanica as a complete ban could affect combat readiness, reported NDTV.
Six submarines, being built at the Mazagon Dock along with French firm DCNS under a project called P-75, costing Rs 23,562 crore has already been delayed by over four years and has overshot the budget by around Rs 5000 crore as well, NDTV and The Times of India reports added.
India
The man in the video who is trying to rescue the woman is Gulabchand Gond, a photographer by profession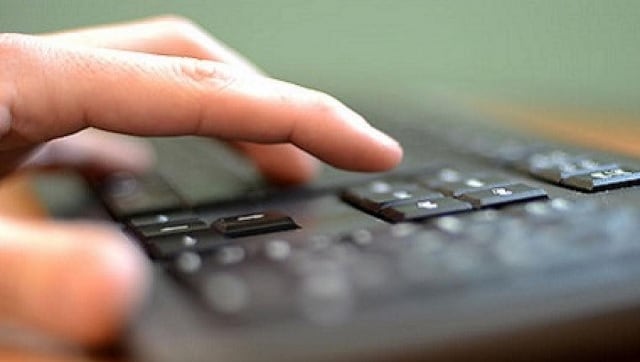 India
As many as 1,750 applicants will be shortlisted for 350 vacancies, who will be called for the written examination and physical fitness test
India
The recruitment drive aims at filling up a total of 350 vacancies in the organisation, where approximately 1,750 candidates will be called for the written examination and physical fitness test