Parliament passes autism bill: Amendment to 1999 Act will streamline appointment, resignation of members of national committee
Autism bill: The Parliament on Thursday passed a bill to streamline the appointment and resignation of members of a trust that helps people with disability to live independently.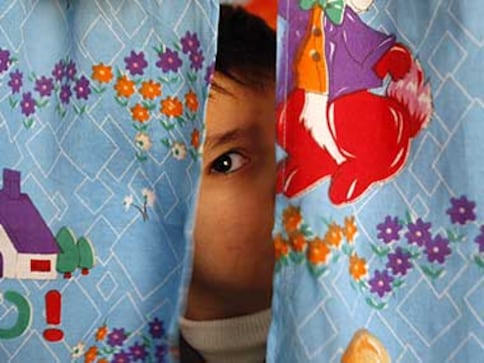 The Parliament on Thursday passed a bill to streamline the appointment and resignation of members of a trust that helps people the condition to live independently. The bill, which was passed by Lok Sabha, had been approved by the Rajya Sabha last week.
The National Trust for Welfare of Persons with Autism, Cerebral Palsy, Mental Retardation and Multiple Disabilities (Amendment) Bill, 2018 seeks to amend the principal Act enacted in 1999.
According to PRS Legislative Research, an independent body, the law allows setting up of a national trust to enable persons with autism to live independently by promoting measures for their protection in case of death of their parents. It also evolves procedures for appointment of their guardians and trustees, and facilitating equal opportunities in society.
Under the legislation, the chairperson and members of the board of the national trust can hold office for a term of three years from the date of their appointment or until their successors are appointed, whichever is longer. The bill also states that the central government will initiate the process for appointment of the chairperson or any member of the board, at least six months prior to the expiry of their tenure.
In the lower House, on Thursday NCP member Supriya Sule said, "Autism is something that is really affecting a section of children. There is very less awareness in society as well as in educational circles. I request the minister to make sure that the Chairman and the Committee consist of people who work in the field of autism. There are a lot of technical experts in this country. So, please make sure that they are included in this."
What is autism?
Recent international studies show that around one in 68 people were diagnosed with Autistic Spectrum Disorder (ASD) in India. This means that there are over 18 million people with autism in India.
Autism, a lifelong neurological condition and one which occurs in the first few years of a person's life, is a developmental disorder. It is manifest largely in three aspects, which are: Communication, social interactions, and imagination. The three are often referred to as the triad of impairments.
According to reports, autism is also known as a 'spectrum disorder', because the extent of the symptoms differ, with some people having mild learning and social disability while others have "more complex needs with multiple difficulties" along with unusual behaviour.
Early diagnosis aides the treatment with counselling; diagnosis possible at the age of two. The New Indian Express quoted Dr Archana Nayar, from Autism Centre For Excellence (ACE) as saying, "It is a matter of concern if the child is not making eye contact when spoken to, is not responding to his or her name and is not using or responding to gestures to communicate etc."
A report by India Today said, "A combination of genetic and environmental factors influence the development of autism. The disorder often is accompanied by medical issues such as gastrointestinal (GI) disorders, seizures and sleep disturbances."
Amendment to the National Disabilities Act, 1999
In January, the Cabinet had approved amending the term for the chairperson and members of the board to three years, as opposed to the provision of the Act passed in 1999 which allowed for a member to continue in office beyond three years.
"The wording of the above provisions of the Act in its present form has resulted in continuation of a chairman for an indefinite period as no suitable successor could be found eligible for appointment," an official statement had said, adding that, "The proposed amendments in these provisions of the Act seek to avoid such a situation and will thus eliminate any chance of prolonged continuation in the same post by any incumbent."
In July, Congress leader Anand Sharma had alleged in the Rajya Sabha that the government was not serious about the topic of the amendment to the Act. A report by The Indian Express said, "Questioning how the government was not able to select a suitable chairperson for the trust for four years, (Sharma) said many eligible persons had applied for the post but they were not called for interview."
Dealing with mental disability in India
Reports say that Indian healthcare facilities are increasing at a steady rate every year, however, there is a lack of specialists in the country. A report by World Economic Forum said, "India currently needs 11,000 psychiatrists and 54,000 mental health professionals, but in reality we just have 3,500 psychiatrists and around 7,000 people in the mental health workforce, which comprises of clinical psychiatrists, psychologists, psychiatric social workers, and psychiatric nurses. Not only this, according to WHO, India spends around 0.06 percent of its health budget on mental health."
The report also said that the Centre needs to put in more effort to make society "more inclusive" towards people living with disability. Initiative can range from increasing awareness online and offline, to intervention programmes. "There is a need to provide parents with professional counselling when their child is diagnosed with a disability. The sooner we help a parent bridge the gap between denial and acceptance of a child's disability, the better they will be able to help their child in the future," the report added.
The TNIE report also said, "With one in 68 children being diagnosed with ASD in India, early diagnosis, social acceptance of kids suffering from the neurological disorder and clearing misconceptions about the same is extremely important for social welfare, say experts."
With inputs from agencies
also read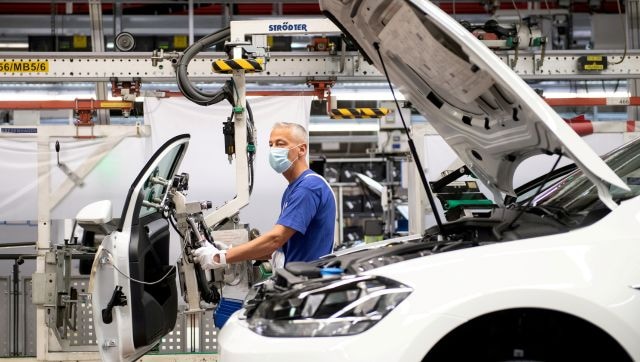 Explainers
Germany's GDP fell .3 per cent in the first quarter of 2023 following a .5 per cent decline in the last quarter of 2022. Though Chancellor Olaf Scholz described the outlook for the economy as 'very good' experts say this is a rude awakening for the country and the entire continent
Explainers
Elon Musk's brain-computer interface company Neuralink has received approval from the FDA to conduct its first in-human clinical study. The firm wants to put coin-sized implants into human beings, which will allow people with paralysis regain motor function, restore vision, and treat brain diseases
Explainers
A shortage of over a dozen drugs has forced cancer treatment centres in the United States to switch medication for patients and even delay care. Experts say America is going through a 'public health crisis' and a rethink of the entire market for generic drugs is needed