Pancheswar dam: Uttarakhand makes steady progress; project to generate employment, power, irrigation
More than two-and-a-half years after Prime Minister Narendra Modi's visit to Nepal, his ambitious Pancheshwar multi-purpose project, which was an integral component of his 4C policy, has made significant progress in Uttarakhand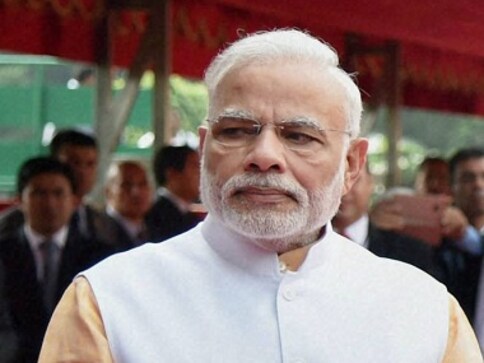 More than two-and-a-half years after Prime Minister Narendra Modi's visit to Nepal, his ambitious bi-national scheme, the Pancheshwar multi-purpose project, which was an integral component of his 4C policy — cooperation, culture, connectivity and Constitution — meant to strengthen bilateral ties with Kathmandu, has made significant progress in Uttarakhand.
The Uttarakhand government has now taken steps to hear out people's sentiments in three critical districts — Champawat, Pithoragargh and Almora — which are supposed to be affected by the proposed construction of the 5040 MW Pancheshwar dam to be jointly carried out by India and Nepal. The three districts are in danger of being submerged due to the dam's construction.
The progress being made over the dam's construction is a clear sign that the two countries enjoy better understanding today.
An Eminent Persons Group (EPG) tasked by the Centre to strengthen cultural, historical, trade and political relations between the two countries, has been constantly working to build consensus on important bilateral issues, including the Pancheshwar dam project. The EPG, which has representation from Nepal's prominent personalities, is chaired by former Uttarakhand chief minister and BJP MP from Nainital, Bhagat Singh Koshyari.
During his visit to Nepal in August 2014, Modi had placed special focus on this project. The governments of India and Nepal had also signed an MoU regarding the Pancheshwar multi-purpose project's amendment.
While campaigning during the 2017 Uttarakhand Assembly polls, Modi highlighted his government's efforts to start the project and to provide jobs for local youth through it. Although the project was proposed way back in 1981, it faced hurdles because of various reasons, including the allegedly anti-India approach of the Nepali Maoists. Modi's special attention has now expedited the process for the construction of this project, and it also falls under the integrated Mahakali river treaty, bordering both Nepal and India.
In Uttarakhand's Champawat, Pitoragarh and Almora districts, around 29,000 families from 122 villages are expected to be affected by the project. The task of implementing it had been given to the Pancheshwar Development Authority, part of the ministry of water resources. It is proposed on the Mahakali river, which is also known as the international boundary between India and Nepal. It aims at power generation, besides providing irrigation facilities.
The Pancheshwar dam comprises a rockfill measuring about 315 metres in height from the foundation level. It's said to be the largest hydropower project in South Asia. Not only employment, but Uttarakhand will also get 12 percent royalty in India's share in power generation.
The Pancheshwar hydro power project is likely to meet the same challenges as the Tehri dam — and thousands of edgy villagers fearing displacement and livelihood issues. According to sources, over 30,000 families from 24 villages in India and 11 villages in Nepal will be hit by the project.
The two countries had signed a treaty named 'Mahakali Jal Vikas Sandhi' in 1996. It got approval from the Uttarakhand government in 2012. The state government hopes to generate employment for about 6,000 people with the help of this proposed project. Estimated expenditure is around Rs 34,108 crores, and it may take about eight years to shape.
This project may help generate 5040 MW of power. It's supposed to provide 2,59,000-hectare of irrigation facilities in India and 1,70,000 hectares in Nepal. The second phase of the dam at Rupaligad will have 240 megawatts of electricity generation capacity.
The project would also help regulate and control the free flow of Karnali and Mohana rivers which cause floods in Kheri, Pilibhit districts of Uttar Pradesh and other Tarai districts.
Explainers
Serbia, which has refused to recognise Kosovo, cherishes the region as the heart of its statehood and religion. Kosovo's majority ethnic Albanians, who are mostly Muslims, view Kosovo as their country and accuse Serbia of occupation and repression
Explainers
Prosecutors have accused Shakira of defrauding the Spanish tax office out of 14.5 million euros on income earned between 2012 and 2014. However, the superstar has stated that she is 'absolutely certain of her innocence' and rejected a plea deal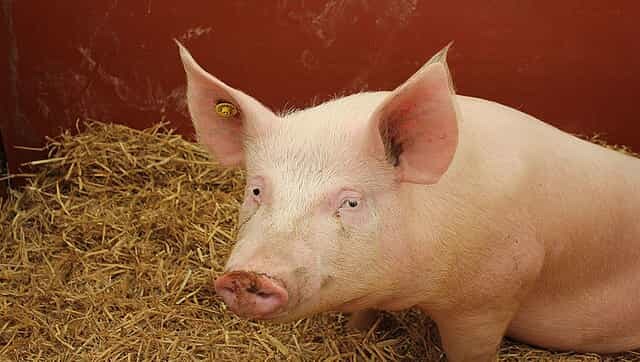 Explainers
The discovery raises hopes for a whole host of future medical uses in humans and could potentially lead to the lives of thousands being saved around the world. Experts and ethicists say the breakthrough could mean a need to update the definition of death itself