Palghar to soon offer a menu of district's needs, a web inventory to help NGOs and donors target impoverished areas
Palghar district administration and IIT-Bombay's Centre for Technology Alternatives for Rural Areas are working together to build an online inventory of the district's infrastructure to guide NGOs, individual donors and corporates to areas where help is needed the most
A year ago Milind Borikar, CEO of Palghar Zilla Parishad received a call. On the other end of the line was a man from Sangli. "Where do I send 1.5 tonnes of grains?" he asked. Ahead of Diwali, the man had gone door-to-door to collect grains and now wanted to send it to the district administration so as to distribute the grains among the impoverished families in Palghar so that they have enough to eat during the festive season.
Borikar knew there will be some villages who need sustenance more than others but how could he identify them without any data? Eventually, with inputs from the local police, the grains were distributed in a village in Jawhar area of Palghar.
The call from the man from Sangli got Borikar thinking. Is there a way to distribute the incoming aid equitably? The help to do that has come from IIT-Bombay's Centre for Technology Alternatives for Rural Areas (CTARA).
Situated less than an hour-and-a-half drive to Mumbai's north, the hilly Palghar was officially carved out of Thane district in 2014. Largely a tribal area, the region has frequently been in the news in the past few years for malnutrition-related deaths.
Along with the headlines came aid from NGOs as well as individuals. "This is a tribal district where the requirement of funds for different projects is very vast. There is always a shortcoming of funds," Borikar admitted.
While there are several NGOs working in Palghar, some end up duplicating each other's work. Individual donors too drop by to perform activities as part of corporate social responsibility (CSR), but the result is uneven. Some areas have more than one NGO carrying out development activities, while others have none.
Often NGOs distribute protein-rich food items like spirulina laddu in aanganwadis where children below the age of six receive meals, apart from pregnant and lactating mothers. However, it's possible that some of these aaganwadis might have no malnourished children at all.
Around the same time that Borikar was looking for a solution to these issues Digvijay Bendrikar-Shinde, a 26-year-old research associate with CTARA was working on a UNICEF-funded project in Palghar. Bendrikar-Shinde was looking at the issue of malnutrition and told Borikar that he was making an inventory of the health infrastructure in the district.
Can this be extended to other areas? Borikar wanted to know.
"Yes," said Bendrikar-Shinde.
First-of-its kind initiative
Soon an excited Bendrikar-Shinde sought his mentor and CTARA head professor Satish Agnihotri's permission to take on additional responsibilities, that was promptly given.
In less than three months from now, Bendrikar-Shinde would have the inventory of all the infrastructure related to health, education, nutrition, water and sanitation in Palghar on a website. Some of it is already in place. "We are creating a sort of decision support system that is based on data," Bendrikar-Shinde explained. To do this he has personally gone village to village.
In the next stage, interns from the MTech programme at IIT-Bombay were used to analyse the data and build the website to keep costs low. What's more? Palghar now has a CSR cell which will work as a one-point contact for all CSR activities in the district.
"This will allow those carrying out CSR activities to know where the requirement is while the government can play the role of a mentor and guide to monitor the distribution of aid," Borikar explained. Most NGOs have complained to Borikar about the slow decision-making process of the government, but he hopes this initiative will help streamline the incoming aid.
While the all-in-one inventory platform was not a part of Bendrikar-Shinde's primary research, his mentor was happy to have him take on additional responsibilities.
"There are too many players in the area and bringing them on a single page is a challenge," Borikar said.
The district collector hopes that with this initiative help will reach where it is most required and streamline the process of CSR. "There has to be convergence between the government initiatives and CSR activities," he added.
With a process in place Borikar has also assured the NGOs that he would cut down on red tape normally associated with the government.
The website will be active in the next two-three months. If successful, this would be the first-of-its-kind project where the government will take the lead on directing NGOs and individuals to areas where the need is most acute. It will also help take a stock of the rural infrastructure.
"If a man like the one from Sangli or any NGO wants to provide aid they will be able to check on the website which village needs what and can provide help accordingly," Bendrikar-Shinde explained, who has now been retained by UNICEF as a consultant.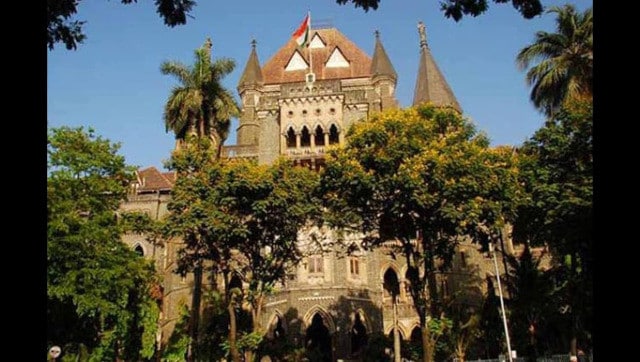 India
The Bombay High Court directed the Maharashtra government to file a report by 12 August stating what measures it proposes to take to tackle the 'menace' of illegal hoardings in the state
India
The incident of attack had occurred on 4 August in Karjat town of Ahmednagar district
India
While some of the workers were administered first aid in the medical centre in the SEZ, others were shifted to nearby hospitals