Pakistan's deep-rooted hostility will always come in the way of Indo-Pak relations
Pakistan's war against India is no longer confined to Kashmir. Pakistan wants to Balkanise India by cutting off the country's northern, eastern (North-East) and southern (Kerala) wings.
Pakistan has decided to enforce a complete ban on Indian TV and radio at a time when Bollywood is under increasing pressure from the distributors and exhibitors not to promote movies starring Pakistani actors. This is in addition to its earlier decision to ban the screening of Indian movies in Pakistani theaters.
Obviously, the Indian peaceniks, who are essentially for unilateral gestures by India without any reciprocity by Pakistan, are unhappy. For them, the villain is Prime Minister Narendra Modi who is "promoting" a "nationalistic" and "jingoist" culture in the country. They are of the opinion that unrestricted flow of the people and their ideas through movies, music, art, literature will bring India and Pakistan together. Unfortunately, these unilateralist peaceniks are speaking the half-truth.
First, they should realise that unlike in India, restrictions on people-to-people contacts in Pakistan are always from the side of the government. In India, as the spokesperson of the Ministry of External Affairs (MEA) explained on 20 October, "As far as the Government of India is concerned, there is no blanket ban on Pakistani artists. However, in view of the prevailing atmosphere and taking into account security considerations as well and the sentiments of local organisers, we will do so on a case-to-case basis, but there is certainly no blanket ban on Pakistani artists." He, in fact, added in Hindi, when asked about Pakistan's decision to impose ban on Indian TV channels, "Dekhiye hum logon ne to is tarh ka koi ban nahi lagaya hai. Abhi bhi aap Pakistani serials dekh sakte hain, Zindagi Channel ya aur kai channelon par. Main isko durbhagyapoorn kahunga aur mere khayaal se ye Pakistan ki taraf se, ek tarah se aatmvishwas ki kami darshata hai."
It may be noted that this is not the first time that the Pakistan government is banning Indian films, TV, radio and artistes. In fact, these bans prevail most of the time; what the government agencies do in that country is to reassert or reiterate them periodically. Why is it that melody queen Lata Mangeshkar has never been allowed to have a concert in Pakistan? The legend once told an interviewer about how she was scheduled to tour Pakistan but it was cancelled just one day before departing to Pakistan. She was supposed to participate in a cultural festival in Karachi, but the then military dictator General Zia-ul-Haq called it off at the very last moment.
Secondly, it is worth finding out the composition of these unilateralist peaceniks. Almost all of them have remained largely confined to the quasi-official realm with a few retired government personnel and the so-called left-liberalist academicians, journalists and artists. There may have been some odd men here and there, but the overall composition has more or less remained the same. These people are essentially from Delhi and the adjoining states (Bollywood actors shedding tears for Pakistan are mostly from North India). And in many cases, they (at least their parents and grandparents) have been refugees from what is today Pakistan, following India's partition in 1947.
This I really find bizarre. We are talking of people-to-people contacts, but essentially the tracks have remained an elitist preserve, and that too from a particular region of the country. Why should not we involve individuals and grass-root organisations from different parts of the country, while framing our policy towards Pakistan? Why are the views on Pakistan by people from the North East, Odisha and Tamil Nadu are ignored? Do they not constitute India? By not doing that, we are giving a wrong picture of India to a Pakistani that Delhi or North Indian-based people represent the whole of India and that they are the wisest.
My problem with the peaceniks becoming the representatives of people like me and you is not that they are the fifth columnists (they love India as much as you and I do); the problem is essentially the fact that while looking at Pakistan, they follow their hearts, not heads. And that is mostly due to their common ethnic background. Therefore, I have always argued that India's Pakistan policy has a much better chance of success if handled by leaders and officials hailing from the south of the Vindhyas. Any day, I will prefer a Narasimha Rao and Narendra Modi to a Jawaharlal Nehru or IK Gujral or Atal Behari Vajpayee or Manmohan Singh on matters pertaining to Pakistan.
Even otherwise, if one goes by the history books written for students in Pakistan, the intensity of the anti-India venom and the ferocity with which it is being injected into young minds are mind-blowing
For the unilateralist peaceniks, let me demystify some vital aspects of Indo-Pak relations.
First, it is totally meaningless for India to talk to any civilian leader of Pakistan. The ultimate decision-maker in Pakistan as far as India is concerned happens to be the Army Chief. Therefore, if any breakthrough in the India-Pakistan impasse is to be made, New Delhi should insist that the Pakistani Army Chief Raheel Sharif or his nominees should be in the Pakistan delegation for negotiations. The hard reality is that Nawaz Sharif and his ministers and advisers are simply helpless in pursuing any meaningful negotiations with India. Let us not forget that Pakistan is essentially an "Army with a country". It is the Pakistan Army that decides country's policy towards India. There are three Lakshman Rekhas (limiting lines) that the Army has drawn for the civilian Prime Ministers and Presidents. One, they would not interfere in any manner in the organisational and administrative work of the armed forces. Two, they would abide by the advice of the Army Chief on matters of foreign and defence policies. Three, they would not interfere with the army-controlled nuclear weaponisation and missile programmes.
Secondly, unlike China, which is and can be India's rival and partner simultaneously, Pakistan will always behave as India's enemy. Come what may, it will continue to promote jihad in Kashmir and other parts of India. Indeed, it is a huge myth that Pakistan will shed its hostility to India if Kashmir issue is resolved on Islamabad's terms. Even if Kashmir joins Pakistan, Islamabad will find out another issue to trouble India. Because, Pakistan's antipathy towards India is deep-rooted. Pakistan's very existence as an entity depends on hostility towards India. Take India away and Pakistan's justification as a separate country in the map of the world will hold no water.
And this explains why the Pakistan Army promotes fundamentalist mullahs in the country and uses them in tirades against India trough terrorist organisations like the LeT. Their fundamentalist Wahhabi Islam negates the Sufi tradition that promoted Hindu-Muslim amity and coexistence in the subcontinent for centuries. So much so that many Pakistanis now suffer from some identity crisis — they are not sure whether they should retain their age-old cultural roots (that are obviously influenced by Hinduism) or develop totally new "Arab identities".
Even otherwise, if one goes by the history books written for students in Pakistan, the intensity of the anti-India venom and the ferocity with which it is being injected into young minds are mind-blowing. This great historic discovery is taught: "Previously, India was part of Pakistan." In these books, Muhammad-bin-Qasim, the first Muslim conqueror of the Hindu-dominated Sindh province in the 8th century, is declared the first Pakistani citizen.
Thirdly, erosion of Indian power, dismemberment of its territories and consolidation of an anti-India geostrategic nexus are Pakistan's predominant foreign policy goals. Pakistan's war against India is no longer confined to Kashmir. Pakistan wants to Balkanise India by cutting off the country's northern, eastern (North-East) and southern (Kerala) wings. In fact, Mushahid Hussain, once a former information minister under Sharif, has argued that Pakistan should work towards the division of India into three or four independent countries. Simultaneously, Pakistan's ISI machinery will concentrate on widening the Hindu-Muslim divide, spreading hatred and destroying India's inherent ethos of communal harmony.
Unless the typical mindset of the Pakistanis is changed, India will remain their eternal enemy, whatever the Indian peaceniks may say to the contrary.
World
Economically, strategically and even politically, China finds itself in a fix today. If it doesn't mend its way, it would soon find its superpower dream going kaput.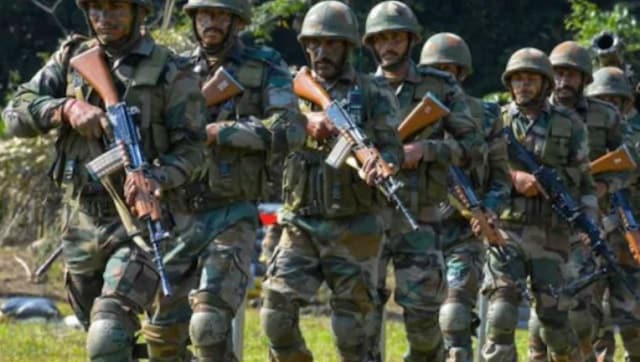 India
The end of Jammu and Kashmir's special constitutional status was claimed to have ushered in a new Kashmir but the challenges it faces, though, are familiar, old ones
World
The Pakistani nuclear scientist died at the age at 85 lamenting why his destiny could never really be fulfilled or acknowledged by an ungrateful nation and its 'spoilt brat' military establishment