Pakistan-trained ex-militant is BJP's candidate in Jammu and Kashmir local body polls: How Farooq Khan turned a new leaf
To all those who mock him for choosing the BJP, Khan says: 'People are telling me that I am doing kuffur (blasphemy) by joining the BJP, but the first person to bring BJP in Kashmir was Mirwaiz Farooq. The Hurriyat leaders are sitting on a graveyard of martyrs.
Facing threats from militants, abuse and challenges galore, reformed militant Mohammad Farooq Khan has decided to defy all odds and contest the Jammu and Kashmir local body elections on a Bharatiya Janata Party (BJP) ticket.
However, what sets Khan apart from the hundreds others who defy the general threat from the militants to Kashmiris who try to join the mainstream politics or the police force is the fact that he comes from within their ranks.
Khan was one of the many youths from the Valley who took up arms in the late 1980s, crossed the Line of Control (LoC) to get arms training at a militant camp in Pakistan and subsequently joined the Jammu and Kashmir Liberation Front (JKLF), seeking 'aazadi' from India.
Joining militancy
Born in 1970 in Barbarshah area of downtown Srinagar, Khan was still in college when the insurgency of the late 1980's reverberated through the Valley, luring many youngsters like him to arms' training camps in Pakistan Occupied Kashmir. He was drawn to the clarion call to join the militants' cause and crossed the border after 1987 elections in state were alleged to be rigged.
"I had made some new friends in college who were active in politics and joined them. I was one of the polling agents of Syed Salahuddin," Khan tells News18.
Salahuddin, who is the chief of militant outfit Hizbul Mujahideen, was contesting Assembly elections from Amira Kadal constituency in Srinagar in 1987 as a candidate of the Muslim United Front (MUF). However, after he lost elections amid claims of mass rigging, he crossed over to Pakistan and supported militancy in Jammu and Kashmir.
The BJP leader narrates that back in the days, militancy was the "norm" and his parents too were buoyed by the idea that their son was a militant. However, Khan was captured in a anti-terror drive in 1991 from Munawarabad area and that was when his fortunes took a turn for the worst.
"I was subjected to torture at different interrogation centres of Kashmir for over a year," Khan says as he narrates a tale of brutal torture at the notorious torture centres — Papa 2, Papa 1 and Hotel 4.
"Over the next three years, I did not know if I was a man or a woman. My private parts were subjected to electric shocks," Khan recalls while speaking to News18.
A student of Masood Azhar?
Khan says his life changed after he spent his time in jail reading up Islamic literature. Khan was incarcerated in Jammu's Kotbalwal Jail and Delhi's Tihar Jail over a period of seven years, where he met top militant commanders, including Masood Azhar, Sajad Afgani and Nasrullah Langriyal.
"During my jail term, I read more than two hundred books, mostly Islamic literature. It was an overwhelming experience and it opened my mind towards global politics," says Khan.
Twenty eight years later, he is ready to join the mainstream politics and a party, generally perceived to be anti-Kashmir in the Valley. But Khan offers a different perspective on his decision. He feels that an opportunity to work for his people should not be lost.
"In the Quran, it is written that if you do not do my work in this world, I will replace you with other people who would. I think Allah has granted this opportunity to me to serve the people of Kashmir," Khan told The Wire. 
To all those who mock him for choosing the BJP, Khan says: "People are telling me that I am doing kufr (blasphemy) by joining the BJP, but the first person to bring BJP in Kashmir was Mirwaiz Farooq. The Hurriyat leaders are sitting on a graveyard of martyrs. We fought, but they became the heroes."
"Isn't it better if we come to the mainstream to avoid repetition of history," Khan adds while speaking to The Wire. 
The former militant, who suffered torture and abuse during his fight for 'freedom' and abject poverty once he decided to give up arms, has been channeling his energies to work for the welfare of all reformed militants and their families. He hopes to scale up his efforts after winning the election.
From social work to politics
Broken, jobless and confused after his release from jail, Khan knocked on many doors. "I met Hurriyat leaders but no one helped," he says. He worked as a welder with an ironsmith, sold ice creams and also tried his hand at painting buildings and working as a construction labourer to survive. He says he was appalled to see the horrible condition of all former militants and decided to work for their welfare.
"After coming out of prison, I formed Jammu and Kashmir Human Welfare Organisation for rehabilitation of ex-militants. No one supported me, not even those for whom I picked gun. I didn't know they were only counting notes," Khan told ANI. 
About his entry into the saffron party, Khan credits the will of Allah and some friends in Delhi. He got in touch with some people in Delhi regarding his NGO work. That's where he got in touch with some BJP leaders to push for his demands for former militants who had shunned violence on their own accord.
It was when the elections were announced this year, amid tensions in the Valley, Khan got a call from Delhi. He acknowledges that his survival in the local circles will get tougher after his decision to contest polls. He worries he will be labeled a mukhbir (informer) and kafir (infidel) for surviving the system. "If you die here, hundreds and thousands of people will hail you and attend your funeral, but if you survive, you are kafir," he says.
Some even go ahead and question his credibility as a Kashmiri. Khan says some people alleged that he was a Nepali 'exported' from abroad in the Valley.
"I didn't come from Nepal. I came a long ago. I've completed my jail term of 10.5 years. I'm going to file FIR against those who've said that I came from Nepal, if they don't apologise," Khan says.
He, however, remains hopeful that despite all odds he will manage to work for the welfare of the people.
"People were abusing me earlier and they are abusing me today even though I am working for peace now. I will win and spend my earnings on rehabilitation of ex-militants and their children's education... I didn't surrender on rehabilitation policy," Khan says.
Find latest and upcoming tech gadgets online on Tech2 Gadgets. Get technology news, gadgets reviews & ratings. Popular gadgets including laptop, tablet and mobile specifications, features, prices, comparison.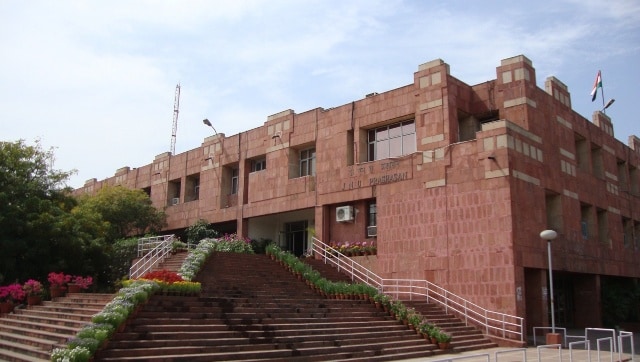 India
The complainant said the student linked operations against terrorists in Jammu and Kashmir to the RSS and termed the outfit anti-national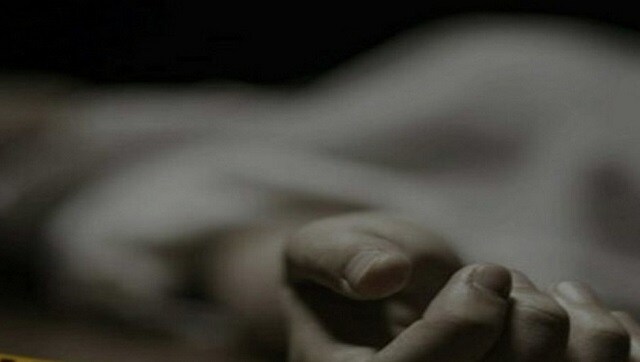 India
Officials said the incident occurred following an argument between Sub-Inspector Karnail Singh (55) and Inspector Dashrath Singh (56), both from the 122nd CRPF battalion (edited)
India
Murmu had on 29 October last year taken over as the first L-G of the Union Territory after the state of Jammu and Kashmir was sliced into two UTs