Pakistan retaliates to India's espionage charges, tells Indian official to leave country within 48 hours
Paksitan declares Indian official personal non grata in retaliation to India's action against a Pakistan High Commisioner personnel Mehmood Akhtar on charges of espionage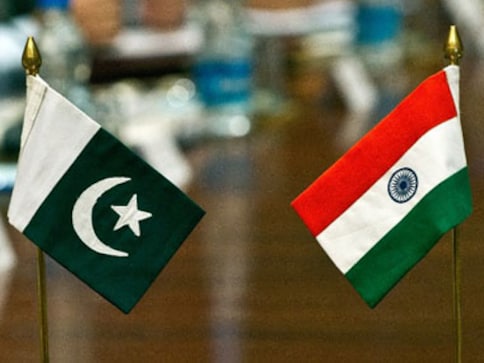 Pakistan resorted to a tit-for-tat response on Thursday telling an Indian official to leave the country within 48 hours post Indian police's arrest of a Pakistan High Commision personnel on charges of espionage, reports said.
The Pakistan government declared Surjeet Singh, an official of the Indian High Commission as persona non grata (an unwelcome person), ANI reported. According to Times Now, Singh has been given official 48 hours to leave the country. The Pakistan government also summoned Gautam Bambawale, Indian High Commissioner to Pakistan related to the incident.
Pak Foreign Secy conveyed decision of Govt of Pak to declare Surjeet Singh (an official of the Indian High Commsn) as persona non grata.

— ANI (@ANI_news) October 27, 2016
On Tuesday, a Pakistan High Commission staffer was detained for his alleged involvement in an espionage ring. According to PTI, Mehmood Akhtar, who worked in the visa section of the Pakistani High Commission was arrested by Delhi Police with sensitive defence documents and deployment details of BSF along the Indo-Pak border. The Police claimed that Akhtar had shared the details with the ISI. Two of Akhtar's accomplices were already arrested arrested
He said that he is on deputation to ISI since January 2013 and is a serving Hawaldar of 40 Baloch Regiment of Pakistan army and native of village Kahuta of Rawalpindi
district, Ravindra Yadav, joint commissioner of police(Crime) told PTI.
During interrogation, Akhtar said that he was posted in Pakistan High Commission for last two-and-a-half years, according to police. India had declared Akhtar as person non-grata.
However, it is also suspected that he lured many people into the spying ring by offering them good money and that there was a honey trap at play to lure people, said another officer in the probe team. Sources said more people in the Pakistani High Commission may be involved in the case. Pakistan, however, has denied the charges.
According to TV reports, Pakistan's decision to declare Singh as persona non grata is a retaliatory action in response to India's action against Akhtar.
Pakistan also resorted to cross-border firing on Thursday evening in Sundarbani in Kashmir.
India
The unmanned aerial vehicle was downed around 2:30 am near border post Rear Kakkar in the Amritsar sector of the state
World
Last month, the employee of Germany's BND agency, identified as Carsten L, was detained for allegedly passing information obtained in his work to Russian secret services