Pakistan polls: Separatists in J&K adopt wait-and-watch approach, say army will determine policy no matter who wins
A day ahead of the general elections in Pakistan, separatists in Kashmir said political parties in the neighbouring country desisted from making Kashmir a major campaign issue.
Srinagar: A day ahead of the general elections in Pakistan, separatists in Kashmir said political parties in the neighbouring country desisted from making Kashmir a major campaign issue. Hurriyat (M) chairman Mirwaiz Umar Farooq said Kashmir was not a major campaign issue for political parties in Pakistan and that they were more focussed on finding solutions to their internal problems.
Their reaction came even as the Pakistan Muslim League-Nawaz (PML-N) president and party's prime ministerial candidate Shehbaz Sharif said he will try to unify Kashmir with Pakistan. Pakistan Teheek-e-Insaf (PTI) chairman Imran Khan also said an unresolved Kashmir was a threat to peace in the subcontinent.
Senior separatist leader and Hurriyat (G) chairman Syed Ali Shah Geelani earlier said that Muttahida Majlis-e-Amal (MMA) president Maulana Fazl-ur-Rahman should be removed from the chairmanship of the Pakistan's parliamentary special committee on Kashmir. He said the Pakistani government should appoint a person who could speak on Kashmir. The MMA chief had come under attack for not speaking about "Indian atrocities in Kashmir'' after the killing of Hizbul Mujahideen militant commander Burhan Muzafar Wani.
The PML-(N), PTI and MMA are locked in a three-way battle which is being held amid tight security. The run-up to the elections was marked by unprecedented violence, with militants targetting campaign rallies as political parties traded charges of corruption. Meanwhile, the Pakistan economy has been left in dire straits by former Pakistan prime minister Nawaz Sharif.
Mirwaiz said, "In the Pakistan election, internal issues dominated the discourse. We have not seen any fierce campaigning on Kashmir by any party. It is all right that every party kept Kashmir in its agenda, but Kashmir was not a major factor in campaign. The focus was on Pakistan's internal problems."
However, he added it remains to be seen what kind of seriousness the new dispensation in Pakistan will show towards resolving the "Kashmir problem".  "No matter which government takes power, Kashmir will be an important aspect of their foreign policy. But the question remains: How serious will they be about implementing their election manifesto? How successful will they be in implementing their agenda?" Mirwaiz asked.
However, separatist leaders remain divided on if the new dispensation in Pakistan will start a dialogue with Government of India (GoI) outside the purview of United Nation's resolutions which seek a plebiscite on Kashmir.
Former Pakistani Army chief and ex-president, Pervez Musharraf had proposed a four-point formula, which was seen as departure from Pakistan's policy on seeking implementation of UN resolutions. Geelani had opposed the formula, which envisaged gradual reduction of troops at the Line of Control (LoC) by India and Pakistan, increased people-to-people contact across the LoC, self-governance and joint supervision of Kashmir by India and Pakistan.
Though Musharraf faces charges of treason in Pakistan, Mirwaiz said Musharraf's four-point formula was the "official policy of the government." But Hurriyat (G) spokesman Ghulam Ahmad Gulzar said Musharraf's policy was his "personal view."
Both Gulzar and Mirwaiz agreed: Irrespective of Pakistan's internal politics, the new dispensation will continue to support resolving the situation in Kashmir. "The official policy of Pakistan vis-à-vis Kashmir remains unchanged. Our faction of Hurriyat openly opposed Musharraf's formula and said that was no solution. But that was his personal view, not that of people of Pakistan," said Gulzar,
Except for Geelani's attack on Maulana Fazl-ur-Rahman and Musharraf's policy on Kashmir, separatist leaders in Kashmir have largely toed the official line of Pakistan on Kashmir. Many separatist leaders said irrespective of who wins in Pakistan, it is the country's army which decides the Kashmir policy. They said Musharraf could propose a resolution outside the purview of UN resolution since he was also the army chief.
Separatist leaders, speaking on the condition of anonymity, said even PML(N) has accused Pakistani Army of interference in elections and supporting PTI, and that politics in Kashmir is directly controlled by the army. They said the Pakistani Army monitors the events unfolding in Kashmir on a day-to-day basis.
Mirwaiz added, "People of Pakistan have always supported resolving the Kashmir issue, but what needs to be seen is what the political leadership in Pakistan will do to build a consensus on Kashmir at the international level."
India
A controversy had erupted over the encounter held on Monday in Srinagar following conflicting claims about the two deceased civilians as their family members contested the police's charge that they were 'terror associates'
Politics
From prominent faces like Sushmita Dev and Jitin Prasada jumping ship to a mass exodus in Uttar Pradesh, the Congress party has gone through crisis after crisis this year.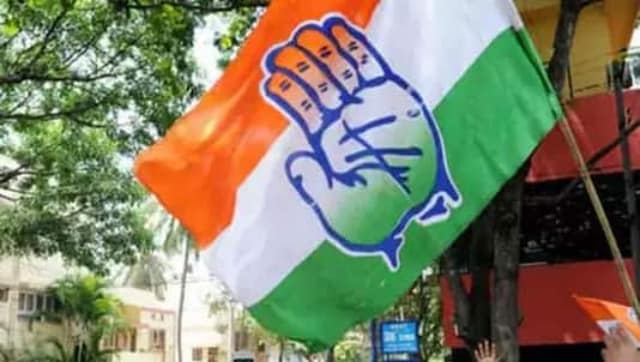 Politics
The leaders charged in the letter that the "hostile attitude" of the party leadership compelled them to resign from all party posts and also trained their guns at state unit chief