Pakistan espionage racket: How investigators exposed the sinister spy ring in India
The Pakistani espionage racket has now grown into an even bigger issue as police on Friday arrested a Jodhpur-based passport and visa agent.
The Pakistani espionage racket has now grown into an even bigger issue after police on Friday arrested a Jodhpur-based passport and visa agent allegedly involved in the espionage ring.
This entire racket was exposed on Thursday when Delhi police nabbed Pakistan High Commission (PHC) official Mehmood Akhtar along with two Indians identified as Maulana Ramzan and Subhash Jangir at Delhi Zoo while the visa agent Shoaib, who was caught on Friday, had managed to escape.
It was found that Shoaib was responsible for recruiting Subhash and Maulana in the module.
Shoaib had come in contact with Maulana around one-and-a-half years back and lured him into activities of collecting vital information about the installations of army and paramilitary forces in Gujarat and Rajasthan, the officer said. Shoaib's questioning is likely to reveal information about other spies in the racket.
But the kingpin of the spy ring is Akhtar, the 35-year-old man, who worked in the visa section of the High Commission and had diplomatic immunity. He was procuring critical details, including those about deployment of BSF personnel along the India-Pakistan border, police said.
Akhtar belongs to the Baloch regiment of Pakistani Army and was on deputation to spy agency ISI since 2013, investigators said, adding they are also probing possible involvement of more people from the Pakistani mission.
The PHC official had also claimed to be a resident of Chandani Chowk and produced a forged Aadhaar card bearing the house address 2350, Gali Near Madari, Rodgran Mohalla. However, the man, whose address was mentioned in the forged Aadhaar card was "shocked", saying he got to know about the case only after his house had a beeline of journalists.
According to a report in The Economic Times, sensitive defence documents on the deployment and strength of the BSF and Indian Army along the border, especially in Gujarat and Sir Creek area, were allegedly recovered from the three spies.
The report further said that the Delhi police has also said that the documents recovered could have had serious implications on national security.
What is more disturbing, however, is that investigators have not ruled out the involvement of BSF personnel in this racket.
"The documents that were recovered from them couldn't have been procured without the help of someone privy to such sensitive information. We are suspecting that they were aided by some BSF personnel who leaked the information and documents to them."
"We are investigating that aspect. We have identified some of the officers involved and we will be conducting a raid soon," sources had told PTI.
It is also suspected that Akhtar had lured many people into the spying ring by offering them good money and that there was a honey trap at play to lure people, another officer in the probe team had said.
"Since Akhtar was working in the visa department, it gave easy access to him to identify people who could work for him as spies. People who were financially weak would be lured by promise of getting big money," he had said.
The officer had said the honey trap angle was also being explored. "From initial investigation, it has been revealed that some girls were exploited after being promised good money and were used to lure men into the module. We are investigating this aspect," he had added.
Police has also recovered the mobile phones of Maulana and Jangir, who were sharing information and documents with Akhtar.
"It has been found that they used to mostly communicate through WhatsApp calls as they are not recorded. We cannot procure the call detail records of calls made through WhatsApp."
"On normal phone calls, their conversations would mostly happen through codewords and we were studying the pattern in the last six months," a senior police officer had said.
Akhtar would meet Maulana and Jangir once every month in Delhi where they would give him documents and he would pay them a high amount in return.
During interrogation, they didn't reveal the amount for leaking information but it is suspected to be in the range of Rs 30,000-Rs 50,000, he had said.
With inputs from PTI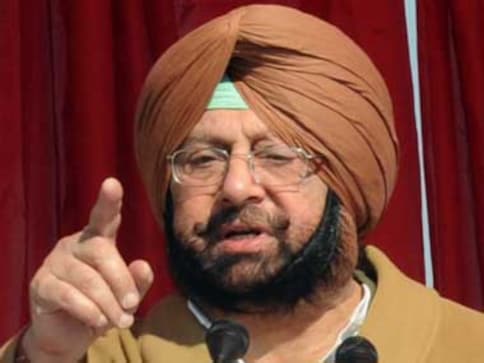 Politics
Amarinder, who was one of the Congress' powerful regional satraps, also said he had never experienced "this sort of interference ever as a chief minister"
India
Communal tensions have long simmered in Bangladesh, whose constitution designates Islam as the state religion but also upholds the principle of secularism.
India
The project aims to synchronise activities relating to infrastructure building in an area to help Central and state agencies, urban local bodies and the private sector effectively coordinate