Pakistan Defence forum's Twitter account suspended for posting morphed image of DU activist
Twitter has suspended the verified account of a Pakistani website after receiving complaints that the handle had tweeted a modified photograph of an Indian student activist
Microblogging website Twitter on Saturday suspended the official account of Pakistan Defence, a forum dedicated to the country's armed forces, after a tweet involving a morphed image of a Delhi University activist was posted, according to media reports.
A search for the verified Twitter account of Pakistan Defence, which operated under the handle @defencepk, returned the following message:
On Saturday, Pakistan Defence posted an image of a Delhi University student Kawalpreet Kaur standing in front of Delhi's Jama Masjid with a placard reading: "I am an Indian but I hate India, because India is a colonial entity that has occupied nations such as Nagas, Kahmiris, Manipuris, Hyderabad, Junagarh, Sikkim, Mizoram, Goa," according to a report in The Times of India.
Soon, Twitter users pointed out that the image was doctored. In the original image, the placard held by Kaur bears the following message: "I am a citizen of India and I stand with secular values of our Constitution. I will write against communal mob lynching of Muslims in our country #CitizensAgainstMobLynching."
Other than running malicious campaigns against several Pakistani journalists/activists, defencepk was also morphing photos to further its propaganda: pic.twitter.com/qK7ZLQM29G

— Naila Inayat (@nailainayat) November 18, 2017
Please take down this picture immediately, @defencepk. You are using a morphed image of a young girl and putting her life in danger. Dear @TwitterSupport, @Raheelk, @misskaul, please take note. Here's the original picture: pic.twitter.com/jec2GzXnmF — Shehla Rashid (@Shehla_Rashid) November 18, 2017
India Today reported that the image was later deleted by the Twitter account.
Pakistan Defence's website, which isn't officially associated with the country's government, says its now-suspended Twitter handle was followed by almost 3,08,500 people. The forum calls itself a "one stop resource for Pakistan defence, strategic affairs, security issues, world defence and military affairs," the report added.
Kaur later thanked users who flagged the morphed image:
The account of @defencepk has been suspended by twitter for posting my unverified & morphed pictures. Grateful to all who reported it in large numbers. The message of the picture shouldn't be lost in these dark times. No nation wants lynchings & killings. Only bigots wants hate.

— Kawalpreet Kaur (@kawalpreetdu) November 18, 2017

Earlier on Saturday, Pakistan Defence also falsely tweeted that India had "refused to avail the generous offer made by #Pakistan to facilitate a meeting" between Kulbhushan Jadhav, sentenced to death by a military court for alleged involvement in espionage, and his wife, according to Hindustan Times.
However,  India accepted the offer, and asked for Jadhav's mother to be included in the meeting.
The report added that the forum's Facebook page was also suspended after the factually inaccurate posts on Saturday.
India
The varsity may hold the Central Universities Common Entrance Test (CUCET) for admissions or it may take into consideration Class 12 scores
India
Though part of the Delhi University, St Stephen's College has its own admission process and candidates are required to fill a separate application form for admission to the college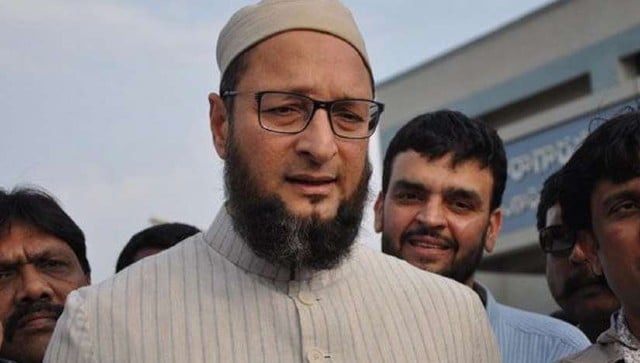 India
The hacker removed the Twitter bio from the party's official verified handle and also changed the name from AIMIM to 'Elon Musk'