Pakistan calls latest maps issued by India 'incorrect, legally untenable', vows to support 'legitimate struggle' of Kashmir's people
In a statement issued on Sunday, Pakistan's Ministry of Foreign Affairs rejected the political maps issued by the Indian home ministry issued on 2 November of the Kashmir region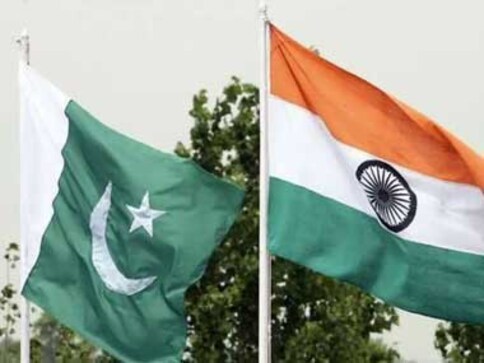 Pakistan's Ministry of Foreign Affairs rejected the political maps issued by the Indian home ministry issued on 2 November of the Kashmir region

Pakistan said that no step by India can change the disputed status of Jammu and Kashmir, which has been recognised by the United Nations

The maps were released two days after the state of Jammu and Kashmir was bifurcated into the union territories of Jammu and Kashmir and Ladakh on 31 October
In a statement issued on Sunday, Pakistan's Ministry of Foreign Affairs rejected the political maps issued by the Indian home ministry demarcating the Union Territories of Jammu and Kashmir and Ladakh on 2 November that showed Pakistan occupied-Kashmir sans the demarcation of the usual Line of Control.
The maps were released two days after the state of Jammu and Kashmir was bifurcated into the union territories of Jammu and Kashmir and Ladakh on 31 October.
Pakistan's statement said that the maps showed Gilgit-Baltistan and "Azad Kashmir" within the territorial jurisdiction of India, calling them "incorrect, legally untenable, void and in complete violation of the relevant United Nations Security Council Resolutions".
"Pakistan rejects these political maps, which are incompatible with the United Nations' maps," Pakistan's Ministry of Foreign Affairs said in the statement.
Pakistan said that no step by India can change the "disputed" status of Jammu and Kashmir, which has been "recognised by the United Nations". "Such measures by the Government of India cannot prejudice the inalienable right to self-determination of the people of Indian-occupied Jammu and Kashmir," the statement read.
The Foreign Office statement said Pakistan would continue supporting the legitimate struggle of the people of Indian-occupied Jammu and Kashmir for exercising their right to self-determination in accordance with the relevant UN Security Council Resolutions.
Pakistan had taken the Indian government's decision to revocation Article 370, taking away the special status accorded to Jammu and Kashmir, to the United Nations Security Council. Closed-door consultations were held to discuss the issue in August but to no avail.
The Valley was plunged into a security and communication lockdown on 5 August when the move to revoke Article 370 and bifurcate the state received the Parliament and President's nod.
With inputs from PTI
India
A video of the incident that happened in Chanti village on Saturday surfaced on social media, prompting authorities to initiate an inquiry against the accused
India
The work was started in June 2022 and is expected to be completed next month, officials said, adding that the estimated cost of the project is Rs 1.62 core
World
The presence of Gilgit-Baltistan (GB) police at ousted prime minister Imran Khan's Zaman Park Lahore residence and their clash with the police of Punjab and Islamabad and Rangers was revealed by Federal Information Minister Maryam Aurangzeb.