Pakistan Army chief says Islamabad has 'genuine desire' for peaceful relations with New Delhi, but it takes two to tango
Pakistan has shown genuine desire to have peaceful relations with India but it takes two to tango, the country's army chief General Qamar Javed Bajwa said
Karachi: Pakistan has shown "genuine desire" to have peaceful relations with its "belligerent" neighbour India but it takes two to tango, the country's army chief General Qamar Javed Bajwa said on Wednesday.
Speaking at a seminar Karachi on 'Interplay of Economy and Security', General Bajwa also said that Pakistan needed a comprehensive effort to pursue the National Action Plan and remove vulnerabilities well before they turn into threats.
"Our external front which continues to remain in a flux. With a belligerent India on our east and an unstable Afghanistan on our west, the region remains captive due to historical baggage and negative competition," Bajwa said.
"But on our part, we are making a deliberate and concerted effort to pacify the western border through a multitude of diplomatic, military and economic initiative, not
to mention the phenomenal boost to human security that we have provided in FATA and surrounding areas.
"We have also expressed and demonstrated our genuine desire to have normal and and peaceful relations with India, however, it takes two to tango," Bajwa said.
Bajwa also expressed concerns over the country's "sky high" debts, saying the abysmally low tax to GDP ratio must change if the country has to "break the begging bowl".
"Growth has picked up but the debts are sky high. Infrastructure and energy have improved considerably but the current account balance is not in our favour," he said.
According to figures released by the finance ministry, Pakistan's foreign debt and liabilities are around $58 billion.
"In order to secure our future, we have to increase our tax base, bring in fiscal discipline and ensure continuity of economic policies," he said, adding that economy remained one of the highest concerns during National Security Council meetings.
Bajwa also said when enemies of Pakistan wanted to damage it, they targeted financial hub Karachi and tried to destabilise it.
He said the authorities had put peace a top priority in Karachi and want the city to return to its old economic growth.
First Cricket News
Babar hit 122, his first T20 international century, as Pakistan chased down a challenging target of 204 with two overs to spare.
First Cricket News
Shadab was ruled out of the twin tours due to a toe injury sustained in the second ODI against South Africa on Sunday.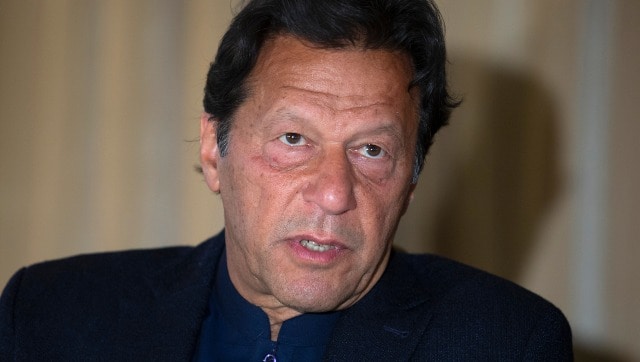 World
"We are going to speak to the IMF because we see disruptions ahead just when our economy is recovering and all the indicators are positive," Dawn newspaper quoted Imran Khan as saying