Pakistan acquires advanced missile tracking system: China has long history of arming Islamabad to counter India
China's move to arm Pakistan with advanced missile tracking system fortifies their strategic relationship while effectively countering India's rise in Asia.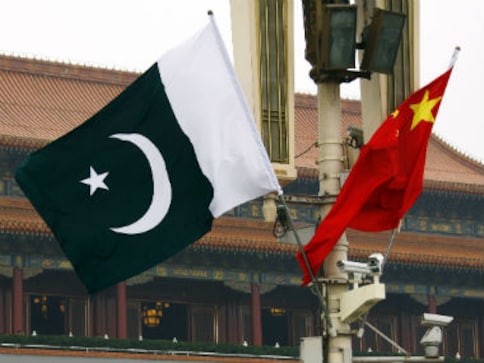 China's move to arm Pakistan with an advanced state-of-the-art missile tracking system that is expected to dramatically bolster Rawalpindi's multi-warhead missile arsenal, fortifies the strategic nature of the bilateral relationship that Beijing has assiduously cultivated as a counterweight to India's rise in Asia. The interesting thing about this deal, however, is not that China has allowed the sale of such sophisticated equipment to Pakistan but that it has chosen to spill the beans.
China has a long history of providing military assistance to Pakistan. The underlying geopolitical logic also captures the complex realities of the relationship. Both countries see each other as a strategic hedge against India with a crucial difference best explained by Husain Haqqani, former Pakistani ambassador to the US and now a senior fellow at the Hudson Institute think tank.
According to the ex-diplomat, "For China, Pakistan is a low-cost secondary deterrent to India… For Pakistan, China is a high-value guarantor of security against India."
Let's face it, if a dysfunctional and broke Pakistani state — whose biggest export is terrorism — possesses more nuclear warheads than India and Israel (or for that matter any nuclear capability at all), it is solely because of China.
Nuclear warheads, 2018.

Russia: 6800
US: 6600
France: 300
China: 270
UK: 215
Pakistan: 140
India: 130
Israel: 80
North Korea: 20

(Federation of American Scientists)

— The Spectator Index (@spectatorindex) March 21, 2018
The nuclear nexus between the two has been one of the darkest realities of our times — one that has so far managed to largely escape global scrutiny. China realised pretty early that in Pakistan, it has a ready tool to keep India engaged and distracted provided the cards are played right — that includes acting as the de facto security guarantor and ensuring that Pakistan's defence programme remains upgraded and updated to match India's progress at all times.
Beijing has been providing Pakistan with nuclear technology at least since the 1980s. As Andrew Small notes in his seminal book 'The China Pakistan Axis' (Random House India publication): "In 1982, a C-130 Hercules transport aircraft belonging to the Pakistani military left Urumqi, capital of the northwestern Chinese province of Xinjiang, headed for Islamabad carrying five lead-lined, stainless steel boxes, inside each of which were 10 single-kilogram ingots of highly enriched uranium (HEU), enough for two atomic bombs. It is likely that this was the only time a nuclear weapon state transferred HEU to a non-nuclear country for military use."
Small, a fellow at the German Marshall Fund in the US, also throws light on the role played by AQ Khan, the rogue nuclear scientist, in facilitating the Chinese engagement. Quoting a source, he writes: "The Chinese were working on triggering mechanisms, the centrifuges, vacuum systems. They brought rocket propellant and super-hard metals like maraging steel... They brought in fissile material and Khan gave them the data on enrichment and metallurgy. They helped Pakistan import and experiment with high explosives and Khan gave them his work on the centrifuge rotors." Pakistan's role was perhaps restricted to being glorified assemblers.
China hasn't just provided Pakistan with the technology, design and fissile materials for the bomb but at various stages also helped Islamabad develop the missile delivery systems to deliver the warheads. Islamabad is on course to becoming the fifth largest nuclear power behind Russia, the US, France and China by 2025 with nearly 250 warheads, according to a Chicago-based think tank.
G Parthasarathy, former Indian high commissioner to Pakistan, notes in a piece for Hindu Business Line: "Pakistan's missiles, with ranges up to 2,750 kilometres, are all of Chinese design and produced at the National Defence Complex facilities in the Kala Chitta Dhar mountain range, to the west of Islamabad. The development, production and test-launching of missiles is done at locations south of Attock, using mobile Chinese designed missile launchers produced in Fateh Jang."
As American nuclear analyst Gary Milhollin once said, "If you subtract Chinese assistance from the Pakistani nuclear weapons program, there is no program."
And China has followed its agenda of arming Pakistan by bending rules and cocking a snook at regulatory mechanisms, undermining its status as a signatory to Nuclear Supplier's Group and Nuclear Non-Proliferation Treaty. A report by Arms Control Association on nuclear proliferation, for instance, holds China responsible for financing and constructing nuclear reactors in Pakistan in violation of NPT and NSG norms.
As Vaughan Winterbottom writes for Lowy Institute: "China is pushing forward with plans to finance and construct new nuclear power plants in Pakistan, in direct violation of its obligations to the Nuclear Suppliers Group (NSG). Yet barely a whisper of protest has been heard."
Given this history, and Pakistan's utility as a strategic tool against India, it shouldn't surprise anyone that China has now moved quickly to give Pakistan access to the latest missile-tracking technology to blunt India's successful test-firing of Agni-V, the most advanced intercontinental ballistic missile (ICBM) developed by New Delhi yet with a range of 5,000 kilometres that can deliver a warhead in Beijing or Shanghai.
China's transfer of cutting-edge optical tracking and measurement system for Pakistan's missile program was first reported by Hong Kong-based South China Morning Post quoting a statement on the Chinese Academy of Sciences (CAS) website, that said Beijing was the "first country to export such sensitive equipment to Pakistan."
According to the South China Morning Post report, the technology transfer is expected to boost Pakistan's development of multiple independently targetable re-entry vehicles (MIRVs), "a type of missile carrying several nuclear warheads that can be directed towards different targets."
If Pakistan succeeds in harnessing this technology to further develop its Ababeel missile program — described as South Asia's first MIRV payload — then it will possess the capability to wipe out "an adversary's nuclear arsenal in one surprise attack", claims the report, adding that MIRV technology may "tip the strategic balance between India and Pakistan and destabilise the subcontinent."
While China is acting in accordance with its larger geopolitical calculus of containing India, Pakistan, which has emerged at the front and centre of Beijing's plan, is understandably delighted.
Pakistan and China have expressed satisfaction on the level of cooperation in the field of defence production and resolved to further expand the existing relations. pic.twitter.com/02wqUltI7r

— Govt of Pakistan (@pid_gov) March 22, 2018
Islamabad has been the beneficiary of frequent strategic booster doses from China, most notably last year when Beijing shored up Pakistan Air Force's air defence capability by 'gifting' it the Low-to-Medium Altitude Air Defence System (LOMADS) LY-80.
As Debalina Ghoshal writes in Defence IQ, "LY-80 is also known as HQ-16A in China and is a product of China Aerospace Science and Technology Corp (CASC) and can hit targets of an altitude of 400 to 10,000 metres… The LY-80 will become the backbone of Pakistan's medium-range ground to air defence system, in addition to the HQ-7 command-line-of-sight short-range ground-to-air defence system." Pakistan may also purchase China's HQ-9 export variant – the FD-2000.
While China's role as the benefactor of Pakistan's defence programme is not new, the moot question is why did Beijing choose to suddenly publicise this aspect of the relationship when it has previously gone at great lengths to ensure deniability.
One possibility is that China no longer sees any merit in keeping this role covert, given the fact that Pakistan has now become central to all of its plans. This, more than anything else, should worry India because hardening of the China-Pakistan axis will squeeze its strategic space further.
As Shivshankar Menon, India's former NSA, writes in his review of Small's book: "Pakistan is at the heart of the network of One-Belt-One Road, China's strategic Marshall Plan; Karachi and Gwadar are critical for China's take-off as a naval power; and, the ISI is vital to Chinese intelligence on jihadis and to China's initiatives in the Islamic world. For Pakistan, China is the key to her future."
Selling of the missile system is just a small part of this plan. Trouble is, there is very little that India can do.
Explainers
Xiongan New Area is a pet project of President Xi Jinping. Located around 97 kilometres from Beijing in Hebei province, experts say the city is an insight into Xi's vision for China's future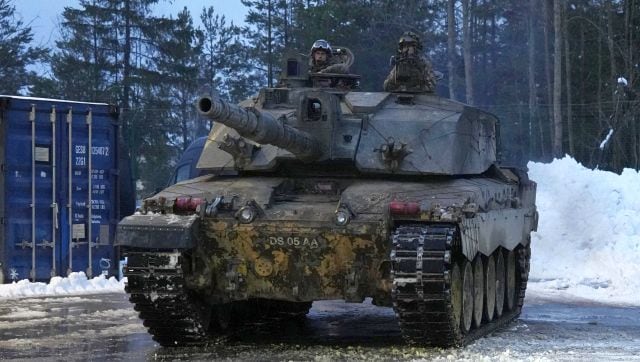 World
Providing the sophisticated battle tanks — one of the most powerful symbols of war — was long seen as a red line by the United States and its closest European allies who feared Russian retaliation
Explainers
On Friday, Vox Media announced it would lay off seven per cent of its staff. Heavy hitters such as CNN, NBC, Washington Post, MSNBC, and Buzzfeed have all announced job cuts recently