Padmaavat row: Gurugram police detains Karni Sena leader Thakur Kushalpal over attack on school bus
City police on Saturday detained Gurugram chief of Karni Sena Thakur Kushalpal over the recent violent incidents, including attack on a school bus
Gurugram: City police on Saturday detained Gurugram chief of Shri Rajput Karni Sena Thakur Kushalpal over the recent violent incidents, including attack on a school bus and torching of a state roadways bus in Gurugram, a senior police officer said.
In protest against the release of Sanjay Leela Bhansali's "Padmaavat", violent incidents took place at various places across the country. The Karni Sena alleged that history had been tampered with in the period drama.
In Gurugram, hundreds of violent protesters took to roads, torching vehicles and destroying public property and attacked a school bus with children onboard.
To investigate the violence, a Special Investigation Team (SIT) under a deputy commissioner of police (DCP)-rank officer has also been constituted, according to Ravinder Kumar, PRO of Gurugram police.
"The SIT has ACPs, Inspectors and ASIs as its members and is headed by DCP-South Ashok Bakshi. This team will make all-out efforts to collect scientific evidence and identify the remaining hooligans," Kumar said.
A day after arresting Karni Sena national secretary Surajpal Amu from his residence in the posh DLF area, the police on Saturday detained Kushalpal for questioning him about his role in the violent incidents in the district, the police said.
"So far, 38 hooligans have been arrested and sent to judicial custody in connection with the violence. Twenty-four miscreants were arrested in eight criminal cases and 14 miscreants were detained for breaching peace and tranquility in Gurugram," Kumar added.
Meanwhile, some angry villagers of Bhondsi threatened to call a "Mahapanchayat" on Sunday to take legal action against the Gurugram police crackdown and alleged framing of "innocent juvenile and youths".
India
The Gurugram police on Sunday arrested Karni Sena Chief of Rewari in Haryana, Harvinder also known as Tinku, for instigating anti-Padmaavat violence on 25 January, News 18 Hindi reported.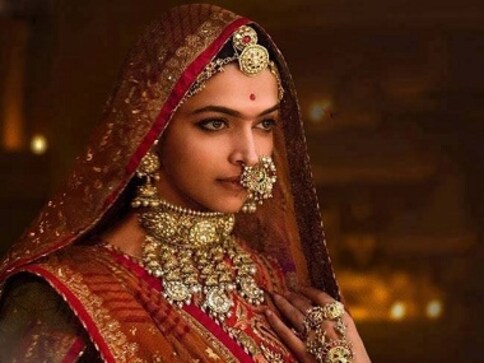 Entertainment
Padmaavat is a perfect example of a Hindi film couching its extreme prejudices in grandiloquence and tacky clichés. The film is steeped in unwitting contradictions
India
If one person commits violence, it's a crime, but if you gather a group of people to commit violence in the name of being offended then you've got a social movement. It sounds absurd, but that seems to be the case in India right now. The Supreme Court today stayed a ban imposed on the film Padmaavat by the Gujarat, Rajasthan, Haryana and Madhya Pradesh governments. The states banned the film citing certain groups had threatened law and order problems.