P Chidambaram takes dig at Narendra Modi: BJP accuses Congress of insulting poor and aspirational Indians
Taking a swipe at Prime Minister Narendra Modi for his remarks that selling 'pakodas' was a kind of employment, Chidambaram tweeted, 'Even selling pakodas is a 'job', said PM. By that logic, even begging is a job. Let's count poor or disabled persons who are forced to beg for a living as 'employed' people.'
New Delhi: The BJP accused the Congress of "insulting the poor and aspirational Indians" over its leader P Chidambaram's dig at the prime minister that if selling 'pakodas' is a job, even begging is a job.
Taking a swipe at Prime Minister Narendra Modi for his remarks that selling 'pakodas' was a kind of employment, Chidambaram tweeted, "Even selling pakodas is a 'job', said PM. By that logic, even begging is a job. Let's count poor or disabled persons who are forced to beg for a living as 'employed' people."
"The Congress party insults poor and aspirational Indians again...Comparing livelihood means of millions of hardworking Indians from humble background to begging betrays Congress party's perpetual disdain for the poor," the ruling party said on Twitter.
Referring to Modi's humble beginning as a tea-seller, it said that the Congress had still not come to terms with the "historic" mandate for an honest and hardworking 'chaiwallah' (tea-seller) over the corrupt and dynasts.
Modi, in a recent interview to a television channel, reportedly said, "If a person selling pakodas (snacks) earns Rs 200 at the end of the day, will it be considered employment or not?"
Politics
While tea ensured economic well-being for the Brit enterprises, it spelt doom for the local tribes
Politics
Following Prime Minister Narendra Modi's announcement on Friday that the Centre will repeal three contentious farm laws, Ranaut posted Instagram stories, saying India is a "Jihadist Nation" and calling for dictatorship in the country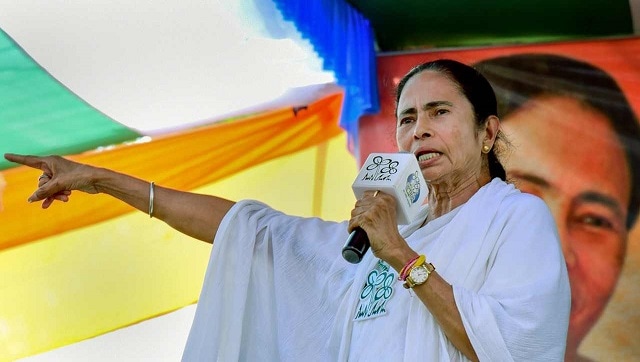 India
The West Bengal chief minister's visit to the capital is taking place days ahead of the winter session of Parliament that is scheduled to begin on 29 November