Overt amplification of mob-lynching cases is bid by Opposition to revert to Muslim-appeasement politics
While discussing the lynching petition in the Supreme Court, Chief Justice of India Dipak Misra asked senior lawyer Indira Jaisingh not to link lynching to any religion or caste because just about anybody can be a victim of mob justice.
While discussing the lynching petition in the Supreme Court, Chief Justice of India Dipak Misra asked senior lawyer Indira Jaisingh not to link lynching to any religion or caste because just about anybody can be a victim of mob justice.
But to cook up a certain narrative "liberals" can go to any extent. What becomes the front page headline of English print dailies and what lands up as a topic of the prime time debates across certain TV channels is not decided by the gravity of the crime. It depends on the caste and religion combination of the culprit and the victim.
So the rape and murder of eight-year-old in Jammu's Kathua will run ad nauseum on TV channels and will make headlines on the newspapers — as indeed it must — but a similar heinous crime against Geeta will not get even one tenth the coverage because the combination of the religion of the culprit and the victim does not suit their narrative in the latter case.
Akhlaq's murder happened in Dadri, Uttar Pradesh, at a time the state was headed by Akhilesh Yadav, but the state government was never blamed for not maintaining law and order. Akhlaq's son Danish, who survived, was treated free of cost in Kailash Hospital run by BJP MP and minister Mahesh Sharma. But such goodwill gesture, which can spoil the narrative, was never told loud and clear. Junaid's demise was also falsely linked with beef. Later, when investigations showed that it was a dispute over seat sharing which spiralled out of control, the news slipped away from the front pages to become a single column item on the inside pages.
Needless to say that the slitting of Ankit Saxena's throat for falling in loving with a Muslim girl and the brutal murders of RSS and BJP workers in West Bengal, allegedly by Trinamool Congress workers, and in Kerala, allegedly by PFI and CPM workers, are always talked about as stray exceptions because they do not suit the narrative. The lynching of Pehlu Khan is debated endlessly on prime time, but various incidents of armed attacks on the Rajasthan police by cow smugglers never even make it to news bulletins let alone debates.
The National Crime Records Bureau (NCRB) is planning to publish consolidated data on mob lynching in its Crime Report in India for 2018. Rather than wait for this authentic report, in its eagerness to script and maintain a certain narrative, the media keeps quoting data from IndiaSpend, a non-government website. A little digging into it will reveal that Congress' current data analytics head was one of IndiaSpend's co-trustees.
Such biased narratives create disappointment and despair among citizens and harm the country's image in the international arena. It is instructive to note who gets to benefit from concocting such a hateful and divisive narrative. Firstly, there is the opposition, especially the Congress party, which thinks it might gain politically by creating such a narrative. Then there is the media, especially some larger-than-life journalists. Long given to enjoying the perks of proximity to political and executive power in earlier regimes, they have now been relegated to the outposts of Lutyen's Delhi.
The Niira Radia tapes showed us how the media-industry-politico nexus used to work hand-in-hand in previous regimes to manipulate the working of governments. Today, these media bigwigs do not even get their so called 'insider story' until the particular government order is out. Members of Sonia Gandhi's National Advisory Council (NAC), who were left jobless after UPA lost power in 2014, have also joined hands in creating such a divisive narrative.
This disproportionate amplification of mob violence to the level of a national crisis is part of a larger plan to paint India as having regressed back into the dark ages all in the space the last four years . If we look at the recent history of setting narratives for political and other gains, the phenomenon started with Congress and Left parties and the media taking an anti-Modi stance, with the rise of Modi in Gujarat. Sonia Gandhi called him 'Maut Ka Saudagar' and a section of media ran a vicious vilification campaign against him. Courts proved them wrong.
Then the Congress tried hard to establish the 'Hindu terror' narrative in its eagerness to court the Muslim vote-bank. Courts again proved them wrong. Then they started doubting surgical strikes by Indian Army, the most trusted public institution of the country, for political mileage. The army released videos and details of the surgical strike and the doubters stood embarrassed and exposed. When all these tactics failed, the likes of Shashi Tharoor, Ghulam Nabi Azad and Saifuddin Soz were let loose to spout stuff that would be music to Pakistan's ears.
Their motto is simple — anything for the tried and tested Muslim appeasement strategy. This narrative-setting is not new though. We saw increased attacks on churches just before Delhi elections. After the elections all those so-called attacks on churches mysteriously stopped.
Be it kidnapping of children, or theft or molestation of women or cow-slaughter, all of these are heinous crimes. All of these are law and order cases and should be dealt with as such. This lazy, partisan and oversimplistic approach of connecting any type of lynching to a community, political party or religion does not lead to anything fruitful. This partisan approach on crime takes us away from pondering the hard solutions like police reforms and legal reforms for all the crimes. We should be thinking of how police and courts can be made more efficient to enable quick conviction of culprits.
The government has already issued guidelines to the states for dealing with cases of mob-violence and by asking digital platforms like Whatsapp to create restrictions for mass forwarding of messages and allowing ways for the group admins to restrict other members from sharing messages.
In Uttar Pradesh, the Yogi government is working to fill 150,000 police force positions, a job pending from the last one and half decades under SP and BSP governments. These are the issues which should be discussed and debated rather than working hard to find and misuse the caste and religion of the victim and the culprit. The Opposition and its outrage should refrain from scoring points against the current government by creating a hateful atmosphere in the country.
The author penned Yogi Adityanath's biography – The Monk Who Became Chief Minister
India
Hinduism can be seen as oscillating between its ethnic and universalistic poles. Under the Congress, the universalistic pole was pushed probably to its stretching point, and now under the BJP, we may be seeing a shift towards the ethnic pole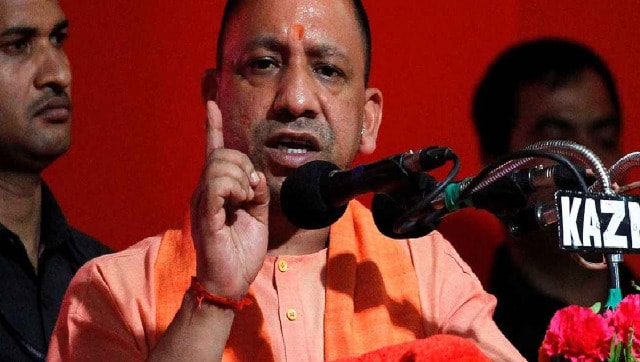 Politics
Yogi Adityanath has done well as chief minister of Uttar Pradesh and it is a matter of shame if the BJP cannot capitalise on that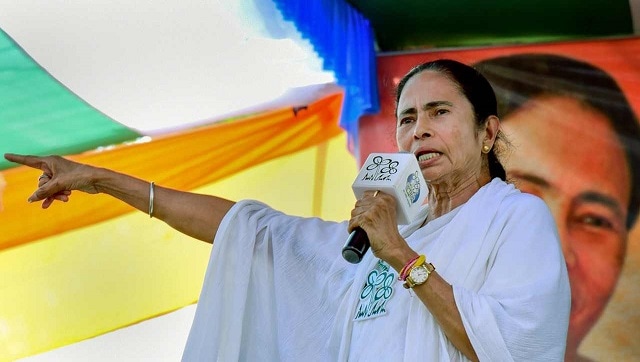 India
The West Bengal chief minister is likely to press for her long-standing demand to clear dues of the state and raise objection to the Centre's decision to increase the jurisdiction of the BSF