Over 54,000 turn up at International Day of Yoga in Ahmedabad, set new Guinness record
The International Day of Yoga event held at Ahmedabad's GMDC ground on Wednesday entered the Guinness World Records Book with over 54,000 persons, led by Yoga guru Ramdev, participating in it to perform various asanas
Ahmedabad: The International Day of Yoga event held at Ahmedabad's GMDC ground on Wednesday entered the Guinness World Records book with over 54,000 persons, led by Yoga guru Ramdev, participating in it to perform various asanas.
The number, however, is drastically lower than Ramdev's earlier claim of three lakh participants in the event.
Gujarat chief minister Vijay Rupani received the certificate of the record from the Guinness Book officials at Gandhinagar in the afternoon.
The previous record was set in Delhi on June 21, 2015, when 35,985 people performed yoga at Rajpath with Prime Minister Narendra Modi.
Twenty-two other records, such as the maximum number of Surya Namaskars by one person, were also set during Wednesday's event and certified by the Guinness Book officials.
"Today is the most important day for me, as more than three lakh people performed yoga at one place to set a new world record. We have broken the previous world record, which was set in the presence of our prime minister, by a huge margin," Ramdev had told reporters after the event. However, according to a government release, 54,522 people took part in the Yoga Day event at GMDC ground on Wednesday, beating the earlier record by a margin of over 18,000.
BJP president Amit Shah, Chief Minister Vijay Rupani, Deputy Chief Minister Nitin Patel, former chief minister Anandiben Patel, several political leaders besides IAS, IPS officers and the high court judges took part in the event.
Amid early morning drizzle, Ramdev made the participants stretch their limbs to perform various yogic postures.
Leaders of various faiths were specially invited to the event, organised jointly by the BJP government in the state and Ramdev's Patanjali Yogpeeth.
While giving instructions to participants during the event, Ramdev invited Shah and Rupani to join him on the dais and follow him in striking yogic postures.
In his address after the event, Shah thanked Prime Minister Narendra Modi for making yoga popular globally.
"Though India was trying hard to make yoga popular across the globe since 2011, we got success after the United Nations accepted Modi's proposal in 2014 and declared 21 June as International Day of Yoga. Since then the popularity of yoga is increasing across the world rapidly," Shah said.
The yoga day was also celebrated at all the district headquarters in the state. In Rajkot, 792 women took part in 'aqua yoga', where they performed asanas in various swimming pools.
India
To make the movement of visitors easy, the three existing platforms have been connected to subways. The platforms will have a seating facility that can accommodate at least 480 people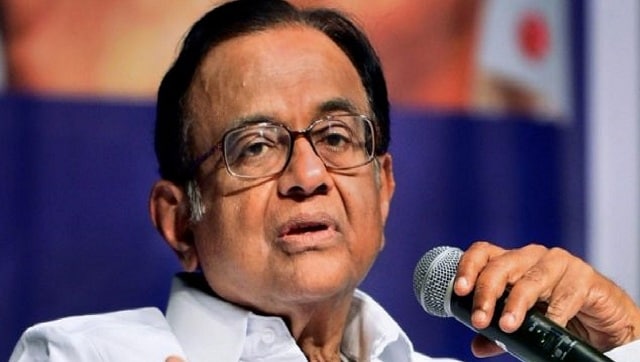 India
The former home minister said the 'unlawful snooping' may have 'helped' the BJP to score victory in 2019 Lok Sabha polls which has been 'tainted' by the allegations
India
The two-member Appointments Committee of the Cabinet comprises the Prime Minister and the Home Minister