OROP row not over yet: Govt has made no promises on VRS issue, say sources
Government sources have told <em>CNN-IBN</em> that the government has in fact made no promises to veterans on the voluntary retirement from service (VRS) issue.
Merely a day after leaders of agitating ex-servicemen met Defence Minister Manohar Parrikar and said the government was going to come out with a 'clarification' on applicability of OROP to those who have opted for premature retirement, government sources have told CNN-IBN that the government has in fact made no promises to veterans on the voluntary retirement from service (VRS) issue.
According to CNN-IBN, government sources further clarified that early retirement by army officials was not in the interest of the government because it was the government which was losing trained officers.
However, the sources also clarified that those retiring early due to disability will get the benefits of OROP.
On Saturday, Maj Gen (retd) Satbir Singh, who had met Parrikar along with few others, had said the veterans would take a call on continuance of the agitation, that had entered its 84th day, after a core committee meeting of the veterans.
"Defence Minister has confirmed that there is no VRS in defence services and so OROP will be applicable in PMR (Pre-mature Retirement). An official note would be given in a day or two after having a word with the Prime Minister. Parrikar has confirmed that he would give a clarification tomorrow evening or day after tomorrow. As far as Defence Minister and we are concerned that clause goes," Singh had told reporters.
Singh had said he was "satisfied" with the Minister's statement. However, he had also said, "..there are other issues which are yet to be done but the major issue is PMR which unnecessarily got put in. It was not required to be part of the note. How it has come we do not know."
Singh, who had earlier stuck to the stand of continuing with the agitation till every demand was met, had also indicated towards a rethink of on whether to continue with the protest. "We will take any decision on the agitation after talking to the core group. The decision would be taken tomorrow morning. For now the clarification has been taken from the Defence Minister. If the VRS is not applicable to armed forces then there is no question of retrospective (impact)," he had said.
Apart from the VRS issue, one of the main issues facing OROP is the uncertainty over when it will be finally implemented.
As Bikram Vohra points out, the people still don't know when the first war widow will get the first cheque or when the oldest wounded soldier who was boarded out will receive the new pension.
(With inputs from PTI)
Sports
Khan, who has a record of 34 victories and six defeats in 40 bouts in a professional career spanning 17 years, announced his retirement through a tweet.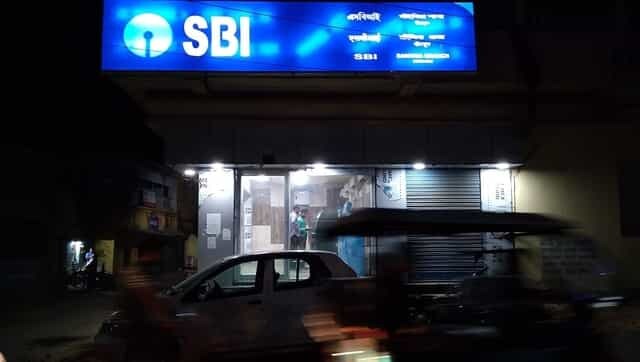 Education
SBI has shared a detailed notification regarding the recruitment process on their official website. Aspirants are advised to go through the notification and check the steps to apply below
India
The defence minister was speaking at a 'Sanskar Abhyday Shivir' organised by Swaminarayan Temple in Vadodara, Gujarat