Organ donation programme gets a boost after teen's parents donate her organs, save three lives
Mumbai's organ donation programme got a fresh boost when 16-year-old Kejal Pandey's family agreed to donate her kidneys and liver
Mumbai's organ donation programme got a fresh boost when 16-year-old Kejal Pandey's family agreed to donate her kidneys and liver — it saved three lives, according to The Times of India.
The teenager, who was a Class 10 student from Thane, was on her mother's two-wheeler, when a car knocked her off and her head hit the divider. She was immediately rushed to the hospital. The report further said that despite the surgery, she did not make a recovery and was declared brain dead.
After being made aware of organ donations, the family consented to donate her kidneys and liver. The report added that one kidney went to a 25-year-old man from Thane and a 42-year-old man from Mumbra was the recipient of the second kidney. A 14-year-old teen's life was saved in Parel, after she was given the liver.
According to The Indian Express, Kejal was the first minor in Mumbai this year to donate her organs.
An official from the Zonal Transplant Coordination Committee (ZTCC) told The Times of India that in March, only three donations were recorded, while in January and February five and seven organs were donated respectively. In Mumbai alone, 3,000 patients are in the waiting list for a kidney, he said.
The organ donation programme was started in 1997 and last year, at 42, Mumbai recorded the highest cadaver donations, the report said.
According to the National Organ and Tissue Transplant Organisation, there are types of donor - living and deceased. A living donor has to be 18 years and above and has to voluntarily consent to donate the organs, while in case the donor is deceased, consent of the parents or kin, who is in lawful possession of the dead body, is required.
The Hindu last month had reported that to meet the demand for organs, the the Directorate of Health Services (DHS) had issued notices to hospitals stating that their licences will not be renewed if they don't carry out organ retrievals.
An official of the ZTCC was quoted in the report saying that the current number of organ donations meets only 1-2 percent of the demand.
India
Expecting a surplus, the nation will begin exporting COVID-19 vaccines to other nations as part of its commitment to COVAX
World
The UN has urged donors to turn pledges into cash contributions as fast as possible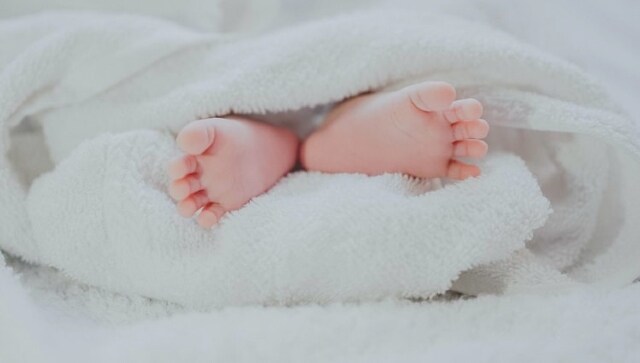 World
Stephenie Taylor already had a four-year-old son, Frankie, with a former partner.