Opposition slams govt over RTI Amendment bill, says govt planning to make transparency panel a 'toothless tiger'
'The RTI (Amendment) Bill, 2019, is a deliberate attempt to undermine the RTI Act and make it toothless tiger like National Human Rights Commission (NHRC),' Congress leader Shashi Tharoor alleged
Congress leader Shashi Tharoor said that under the proposed changes the government can hire and fire independent information commissioners

'Why is the government desperate to rush through the Bill? Is it because the CIC delivered an order on the Prime Minister's educational detail,' Tharoor asked

MoS Jitendra Singh said that the opposition is 'misguiding' the people by saying that the government wants to weaken the RTI Act by bringing the Bill

A Raja (DMK) said due to the proposed amendments, the Information Commissioner is going to be a 'housemaid' (of the government)

The RTI (Amendment) Bill, 2019, seeks to give the government powers to fix salaries, tenures and other terms and conditions of employment of information commissioners
New Delhi: The opposition on Friday slammed the government in Lok Sabha over the provisions of a bill to amend the Right to Information (RTI) Act, alleging it has been brought to undermine the law and make the transparency panel a "toothless tiger" like the National Human Rights Commission.
Rejecting the criticism that the Right to Information (Amendment) Bill, 2019, is intended to weaken the Act, the government said the opposition is misguiding the people as the proposed changes are only aimed at streamlining functioning.
Leading the opposition charge during the debate on the Bill, Congress leader Shashi Tharoor said that under the proposed changes the government can hire and fire independent information commissioners.
"It is not RTI Amendment bill but RTI elimination bill," he said.
The RTI Act was a monumental achievement for the country's democracy and it challenged the vested interests of the government, the former Union minister said.
He questioned why the Bill has been brought "without any public consultation".
"Why is the government desperate to rush through the Bill? Is it because the Central Information Commission (CIC) delivered an order on the Prime Minister's educational detail," Tharoor asked.
He noted the four posts of information commissioners are lying vacant in CIC.
"The Right to Information (Amendment) Bill, 2019, is a deliberate attempt to undermine the RTI Act and make it toothless tiger like National Human Rights Commission (NHRC)," Tharoor alleged.
Minister of State in the Prime Minister's Office Jitendra Singh said that the opposition is "misguiding" the people by saying that the government wants to weaken the RTI Act by bringing the Bill.
"From the beginning of its first term in 2014, the Modi government has brought transparency in governance for greater public participation," Singh said.
"I urge the opposition to support the amendment to RTI Act so that we can streamline the functioning of RTI Act and remove anomalies," he added.
A Raja (DMK) said due to the proposed amendments, the Information Commissioner is going to be a "housemaid" (of the government).
Jagdambika Pal (BJP) said that the government wants to make the RTI Act more effective.
The Right to Information (Amendment) Bill, 2019, seeks to give the government powers to fix salaries, tenures and other terms and conditions of employment of information commissioners.
Find latest and upcoming tech gadgets online on Tech2 Gadgets. Get technology news, gadgets reviews & ratings. Popular gadgets including laptop, tablet and mobile specifications, features, prices, comparison.
India
Union minister and BJP leader Prakash Javadekar alleged that Rahul and Priyanka "cannot see" atrocities against women in the states ruled by Congress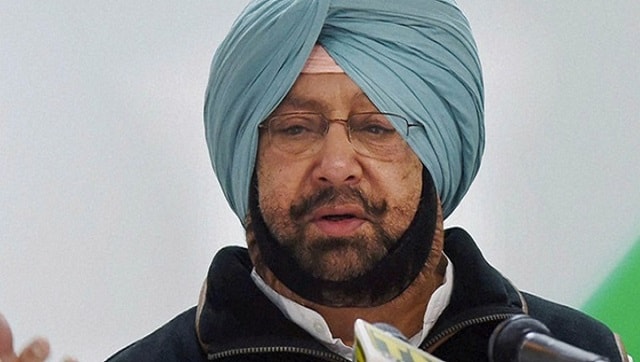 Politics
The bills provide for imprisonment of not less than three years for the sale or purchase of wheat or paddy below MSP, seek to prevent hoarding and black-marketing of agricultural produce, and to exempt farmers from the attachment of land up to 2.5 acres.
Politics
Congress' Vishwanath Singh Kunjam said he will file a defamation suit against Bisahulal Singh, the BJP candidate from Madhya Pradesh's Anuppur for the 3 November Assembly bypolls