Opposition demands sacking of Punjab minister over 'inappropriate' text to woman official, Amarinder Singh says matter resolved
Chief Minister Amarinder Singh Wednesday said he believed the matter has been "resolved" to the victim's satisfaction
Chandigarh: As Opposition parties demanded the sacking of a Punjab minister for allegedly sending inappropriate messages to a woman officer, Chief Minister Amarinder Singh Wednesday said he believed the matter has been "resolved" to the victim's satisfaction. In a statement, Amarinder said he had taken up the matter "very seriously" and asked the minister to apologise.
According to a media report, a Cabinet minister sent the text messages to the official and stopped for a while when she warned him against it. She reportedly complained against him after he messaged her again over a month ago. "The matter was brought to my notice some weeks ago and I had asked the minister to apologise and sort it out with the lady officer," Singh, who is on an official trip to Israel, said.
"I understand he had done so to the satisfaction of the officer and thus the matter was resolved," his statement added. Amarinder's reaction came after Opposition parties attacked the Congress-led government, seeking action against the minister, who remains unnamed. The Shiromani Akali Dal (SAD) and the Aam Aadmi Party (AAP) demanded that the minister be sacked.
SAD chief Sukhbir Singh Badal asked the chief minister to "unmask" his cabinet colleague. He said it is shocking that Congress president Rahul Gandhi, who has reportedly been apprised of the complaint, is silent on the matter. "Rahul Gandhi should explain whether he is complicit in this cover-up exercise by the Punjab chief minister? There is no way a minister accused of such abhorrent behaviour can sit in the Cabinet, where decisions regarding safety of women have to be taken," Badal said.
"If he is not removed immediately, it will be perceived as the Congress leadership's lack of seriousness about protecting the honour of women," he said in a statement.
The SAD leader said the woman official should be encouraged to lodge a formal complaint. The AAP also sought action against the minister. "A proper probe should be initiated into this incident and the minister should resign from the cabinet," said AAP MLA Kanwar Sandhu, who belongs to the party's rebel faction led by Sukhpal Singh Khaira. AAP's women's wing chief Raj Lali Gill also asked Amarinder to take action against the minister.
India
In a joint press conference, Punjab ministers Pargat Singh and Vijay Inder Singla termed the Centre's decision to extend the jurisdiction of the Border Security Force an "attack on federalism".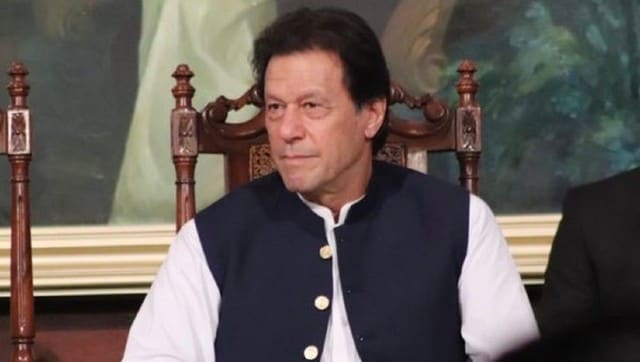 World
According to the gift depository (Toshakhana) rules, these gifts remain the property of the State unless sold at an open auction
India
Several uniformed police personnel were drunk at the wedding, a senior police officer has revealed in a letter to the state's Director General of Police