Only 400 of 50,000 striking TSRTC employees resume work, ignore K Chandrasekhar Rao's 5 Nov deadline to end stir
Out of approximately 50,000 Telangana State Road Transport Corporation (TSRTC) employees, only around 400 have resumed services so far, even as the deadline set by Chief Minister K Chandrasekhar Rao expired Monday midnight
Out of approximately 50,000 Road Transport Corporation (TSRTC) employees, only around 400 have resumed services so far

The Telangana Chief Minister's Officewarned the striking TSRTC staff that if they fail to resume duty by 5 November, the state government will not take them back

The government has clearly stated that the main demand to merge TSRTC with the government is not possible
Hyderabad: Out of approximately 50,000 Telangana State Road Transport Corporation (TSRTC) employees, only around 400 have resumed services so far, even as the deadline set by Chief Minister K Chandrasekhar Rao expired Monday midnight.
According to the sources, on Tuesday only around 400 TSRTC employees resumed their duties.
Ashwatama Reddy, RTC - Joint Action Committee (JAC), President said, "The RTC unions have decided to boycott CM KCR's call to resume their services unconditionally. All the employees are supporting the strike and they will not join back into services until the government comes forward to hold discussions with us on our demands."
The Telangana Chief Minister's Office on Monday warned the striking TSRTC staff that if they fail to resume duty by the deadline of 5 November, the state government will not take them back.
Employees of the TSRTC have been on strike for the past few weeks now and they have been demanding the government to fulfil their 26 demands. However, the state government declared the strike as 'illegal'. The RTC Union approached the High Court and the case is still pending before the divisional bench.
The government has clearly stated that the main demand to merge TSRTC with the government is not possible.
JAC of TSRTC has been on a strike since 5 October demanding merger of the corporation with the state government and revision of pays among other demands.
Find latest and upcoming tech gadgets online on Tech2 Gadgets. Get technology news, gadgets reviews & ratings. Popular gadgets including laptop, tablet and mobile specifications, features, prices, comparison.
Politics
Arrangements have been put in place to enable a total of 74.67 lakh voters in 150 divisions to exercise their franchise across 9,101 polling stations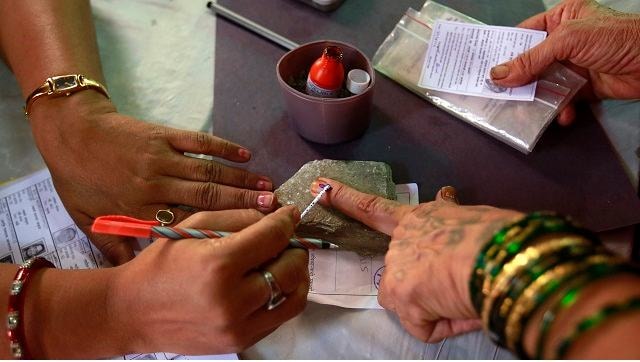 Politics
While the TRS remained as the largest party winning 55 of the 150 wards (till 11 pm) in the Greater Hyderabad Municipal Corporation polls, the BJP made major gains winning 48 wards; the AIMIM came third with 44 seats, but the Congress could win only two
Politics
Taking a jab at UP chief minister Yogi Adityanath who is campaigning in the GHMC polls for BJP, KCR said the state, which is in 28th position in terms of per capita income, was trying to teach lessons to Telangana, which is in the fifth position