Online sexual harassment: Kerala HC ruling a good start but govt needs to hold internet intermediaries accountable
In Majeesh K Mathew v. State of Kerala, the Kerala HC observed that making comments on social media which contain sexually explicit content against a woman amounts to online sexual harassment
In a recent case, Majeesh K Mathew v. State of Kerala, the Kerala HC observed that making comments on social media which contain sexually explicit content against a woman amounts to online sexual harassment. The case raises an interesting issue — namely, what constitutes online sexual harassment and whether comments on a person's Facebook photos can be treated as sexual harassment.
Online sexual harassment in India
Online sexual harassment can be distinguished from other forms of sexual harassment in that 'online sexual harassment' occurs in the virtual world through the use of information technology, whereas, sexual harassment is traditionally understood as occurring in our physical environment. In the case mentioned above, it was alleged that the accused had posted certain pictures of the complainant and her husband on Facebook with accompanying comments which contained sexually explicit content. The court went through the Facebook posts and found that the posts hinted at masturbation and promiscuous sexual behaviour. In the court's opinion, the Facebook posts amounted to online sexual abuse and harassment of the complainant.  The court said that the accused's abusive behaviour was also a form of cyberbullying, cyber misogyny and cybersexism.
The behaviour of the accused in this case was allegedly motivated by the differing political leanings of the victim. While there are many forms of online sexual harassment (such as non-consensual pornography including revenge porn and posting of rape videos), the behaviour of the accused here can be categorised as cyberstalking and cyberbullying. Cyberstalking refers to harassing or stalking a person online and includes defamatory behaviour and false accusations made against the person. Cyberbullying is a related offence which covers bullying or harassment of a person online. Similar incidents of online sexual harassment have occurred in the past where women have been targeted through rape threats and sexual harassment on social media because of their political or personal views.
Journalist Barkha Dutt has frequently been trolled online with comments containing sexually abusive language. In June 2015, when activist Kavita Krishnan criticised Prime Minister Narendra Modi's #SelfieWithDaughter campaign, she was subjected to online sexual harassment and rape threats. Similarly, when actress Shruti Seth commented against the #SelfieWithDaughter campaign, she too faced sexual abuse on Twitter in response. In November 2017, two people were arrested in Hyderabad for cyberstalking a college professor and creating a fake Facebook profile with her pictures, containing abusive and vulgar comments. In April 2018, investigative journalist Rana Ayyub was the victim of doxing and sexually explicit messages on social media after she published her book about the 2002 Gujarat riots implicating top BJP leaders. Earlier this month, it was reported that many women face cyberstalking in India, the majority of whom are minors.
Legislative provisions dealing with online sexual harassment in India
Provisions in the Indian Penal Code (IPC) and the Information Technology (IT) Act can be invoked in cases of online sexual harassment particularly where a person is subjected to sexually abusive comments on social media. For instance, section 354D of the IPC deals with stalking. While section 354D does not explicitly cover cyber-stalking (except where a man monitors the use of the internet/email/any other electronic communication by a woman), section 354D can apply in cases where a man starts threatening a woman with sexual harassment along with posting her location or contact details online- a common form of online harassment (doxing) of women in India. A limitation of section 354D is that where a person is charged under section 354D, he would get bail within a few days as an offence under section 354D is a bailable offence.
Under section 66A of the IT Act, a person could be charged for sending messages online which were "grossly offensive" or of a "menacing character", however, section 66A was struck down in March 2015 by the Supreme Court in Shreya Singhal v. Union of India.
In the instant case, the accused was charged under section 354A of the IPC (using assault or criminal force with the intention of outraging the modesty of a woman) and section 67A of the Information Technology (IT) Act (publishing of material containing sexually explicit act/conduct). Section 354A criminalises "making sexually coloured remarks". Under section 67A of the IT Act, it is an offence to publish/transmit material in electronic form which contains sexually explicit act/conduct.
In cases of cyberstalking or online sexual harassment where the victim is a minor, a case can also be filed under section 11 of the Protection of Children from Sexual Offences Act, 2012 (POCSO) which criminalises cyberstalking of children when done with sexual intent.
Laws against online sexual harassment in other jurisdictions
While Indian judgments on cyberstalking or cyberbullying are more recent, jurisdictions such as the UK and the US have a rich jurisprudence of dealing with online sexual harassment. UK first convicted a person for cyberstalking as early as 1999 when a Cambridge graduate was prosecuted for sending offensive messages via the internet to his former partner. The UK Communications Act, 2003 covers 'improper use of public electronic communications network' which can be invoked in cases of cyberstalking. The federal statute in the United States dealing with cyberstalking is 18 USC § 2261A; the Violence Against Women Act in the US recognises cyberstalking as a form of violence against women.
Social media guidelines on online sexual harassment
Facebook lists Community Standards to report and deal with concerns such as bullying and harassment. While the Community Standards state that Facebook does remove objectionable content, a criticism of the social media guidelines is that Facebook adopts a subjective approach while moderating objectionable content reported on its website and this adversely affects the efficacy of the guidelines. The internal policies for Facebook moderators are said to be inconsistent and vague. Further, there have been incidents when Facebook has temporarily banned a victim of online sexual harassment rather than punishing the perpetrators. In November 2015, when a journalist, VP Rajeena, put up a Facebook post about her experience of sexual harassment at a madrasa, this led to hundreds of abusive comments being posted on her Facebook wall. The most worrying aspect of this incident was that Rajeena's account was also temporarily shut down by Facebook. It is conceivable that Rajeena's detractors (those who had abused her on Facebook) reported her account on Facebook and instead of investigating the incident, Facebook clamped down on the journalist's account. This further raises concerns of wrongful restraint of freedom of speech and expression.
There has been a rising trend among Indian judges to hold perpetrators of social media offences strictly to account. While criminal legislations in India do not explicitly refer to cyberstalking and cyberbullying, the present laws appear to be well-equipped to cover online sexual harassment, as argued by advocate Apar Gupta. A more effective approach to tackling sexual harassment through social media could be for the government to draft laws holding internet intermediaries liable in cases where they fail to act effectively to check fake profiles (created with the intention to sexually harass the person impersonated) and online sexual harassment. This would be in line with the approach of the courts towards holding websites indirectly liable for criminal offences such as in rape cases. This is important because online sexual harassment should be taken just as seriously as sexual harassment in a non-virtual environment.
The author is an LL.M. candidate at University of Cambridge
Business
This isn't the first time CAIT, which has been demanding a codified law for e-commerce since 2017, has taken aim at Amazon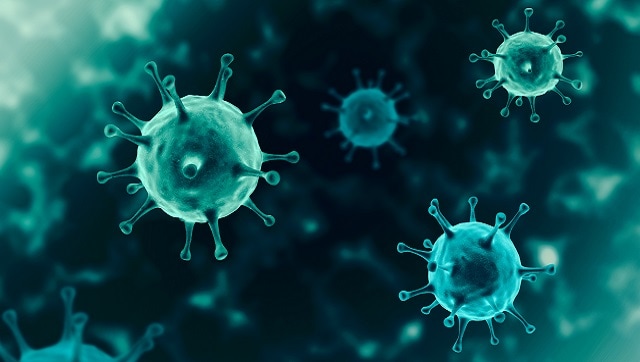 World
The scientists have warned that this variant carries an 'extremely high number' of mutations may drive further waves of disease by evading the body's defences
India
'It was Patel's loyalty towards Gandhi that made him work with Nehru. Otherwise, his problem with Nehru was almost the same as Jinnah's problems with Nehru,' say Adeel Hussain and Tripurdaman Singh, authors of a new book on Nehru