Online rape threats, abuse and vicious attacks: The price that Indian women in politics pay for being opinionated
As the country hopes for a more gender-balanced political participation, the vitriolic hate spewed against women politicians becomes a major deterrent.
Editor's Note: The latest National Crime Records Bureau statistics show an 83% increase in crimes against women, with as many as 39 cases reported every hour across the country. There are several thousand more instances that go unreported. And yet, such felonious acts represent only a limited view of the manner in which women in this country must face brutality. In this series of reported pieces, Firstpost examines those societal forces that, while beyond the ambit of law, have the same deleterious effect on women as criminal acts.
***
Indore, Madhya Pradesh: Though women account for over 48 percent of India's population, the number of female parliamentarians in the country is disproportionately low (12.5 percent). The alarming figures and increased awareness over women's rights have led to the Congress pushing for the passage of the Women's Reservation Bill during the recently-concluded Monsoon Session.
As the country hopes for a more gender-balanced political participation, the vitriolic hate spewed against female politicians becomes a major deterrent. Women who show active participation in politics — or related professions — are subjected to vicious trolling and violent threats on a daily basis.
For author and campaign consultant Shubhrastha, who identifies herself as a 'Hindu Indian', for instance, being an opinionated woman comes at a price. "Once I was on a TV debate and I happened to pick a bone with Dr Faheem Baig because of his anti-secular statements. Following this, I was heavily trolled online by a group of Muslim abusers. On another occasion, an AAP leader slut-shamed me by brazenly asking me what my rate is. Frankly, any woman who has an opinion in the public domain is a troller's delight," she says.
"There are a number of abusive handles that have been dishing out abuses on a regular basis, but I take them with a pinch of salt," she reveals, adding that the political endorsement fuels the trollers and encourages them to launch such online attacks at women.
Student activist Shehla Rashid is no stranger to online hatred either. "It's a double whammy for women who speak out against the right-wing elements and the fundamentalists in particular — first, because of their political stance and second, because of their gender," she says. Though she flags five to six cases to Twitter every day for their abusive content, she hasn't yet approached the police or cyber crime cells to bring the culprits to book due to lack of faith.
'Growing a thick skin'
"Due to the cases that I have seen, I can't say I have faith in the reporting mechanisms anymore. The police do not want to make arrests because the abusers have political patrons. Abusers hiding behind anonymity are not as big a problem today as the identified abusers who have political backing," says Rashid. She, however, does not dismiss the role of the public and media in propelling social media platforms to take action against the abusers. The 2017 case involving Abhijeet Bhattacharya is a case in point. "His sexist and abusive remarks against me triggered a mass outrage, of which the media took note, causing Twitter to ultimately suspend the singer's account," says Rashid.
Women have devised ways to deal with the deluge of hatred that inundates their inbox on a daily basis. "I haven't aced the practice of ignoring these trolls. On some days I give it back to them on a massive scale and on other days, I opt for a digital detox," says Shubhrastha. "I am trying to grow a thick skin. Since I am not a social media baby, I have a lot to learn in order to survive the medium more gracefully."
BJP leader Amrita Bhushan claims that she receives more than 40 abusive messages every day. Yet, she remains unfazed by them. "I block the abusers out and report them to Facebook, but nothing happens. The abuses on Twitter are unprecedented. Left with no other option, I try and adopt the 'business as usual' approach," she explains.
Actor and Congress spokesperson Khushbu Sundar is known for her caustic humour directed at the trollers who have admonished her repeatedly for her views on premarital sex and more recently, over her Muslim identity. The firebrand says she knows how to give it back to them in their own language. "My reputation saves me as they know I will not take their comments lying down. They know I am not someone they can mess around with."
Samajwadi spokesperson Juhie Singh, who is also active on social media, believes the online abuse is misogynistic in nature. "The trollers often comment on a woman's physical appearance. Men get trolled too, but their physical appearance is not commented on so often. They would comment on my face, poke fun at my first name and call me 'aunty', thinking I'd be offended by it."
"These people don't even read the entire tweets at times and start commenting. Some people repeatedly post the same tweets and it makes me wonder if these are paid tweets aimed at launching personal attacks," Singh says while highlighting the other aspects of the menace. "It hurts the most when trolls drag your family into it. That is when I reply back. Such tweets are the most toxic in nature. And I am vulnerable to these attacks despite having a verified profile."
Singh firmly believes that the passive watchers are part of the trolling culture. "If people stand up in solidarity to the bullying, the problem can perhaps be curbed. I try and support every woman who is trolled online," she says.
BJP leader and lawyer Nupur Sharma talks about the ordeal that she has had to go through right from her college days for being a woman politician. "I remember how thousands of my pictures were morphed back in the day and death-rape threats were given to me. Sometimes, they are directed at my younger sister too and I am deeply worried about her security," she says. "They describe how they will rape me and go on to call me 'do kaudi ki aurat'."
Sharma recalls one incident in particular when she received a series of threatening messages. "I had expressed that Kashmir belonged to us on a news debate. As a result of this, I received threatening emails and messages from anonymous handles as well as phone calls from countries as far as Czech Republic. I was compelled to reach out to the home secretary and the police commissioner. These haters have even tried to silence my voice and opinion by cautioning me against 'screaming out my vocal chords' on news channels. At one time, my phone rang in the middle of a TV debate and the harasser passed the same remark about my vocal chords. My head will be shorn, he threatened."
Often, the instances of harassment faced by women are not limited to the cyber zone. "The messages sent to me by an obsessive stalker ran into 55 pages once. Another time, he reached my grandparents' house," says Sharma.
Sharma also praises the police for being efficient. "I received a series of prank calls once at 11 pm. Within 15 minutes, the police managed to trace the location of the caller." Encouraging female politicians to register more complaints, she says, "Only holding press conferences will not help. Lodge an FIR. If someone threatens rape, remember the perpetrator can be booked under Section 354 for sexual harassment and attract provisions of the IT Act as well. If you don't do that, you're letting loose a future harasser, a molester."
'Need an anti-trolling policy'
Congress's social media head Divya Spandana chooses to hold herself back from naming and shaming those who have threatened her or abused her, "There is no point in glorifying them. The truth is most women, who have an opinion, will be trolled mercilessly and they will get only nastier. There are those who have blatantly mentioned their next target after Gauri Lankesh."
Instead, she urges women not to be intimidated by the abusers and continue to speak their mind as they do. She added that the government should emulate other countries like New Zealand and introduce an anti-trolling policy in India. "The policy should define what is trolling and what you can or can't say without being too harsh and impinging on one's freedom of speech," she said.
Sundar applauds home minister Rajnath Singh for taking prompt action against the rape threats issued to Priyanka Chaturvedi and her daughter recently that led to the arrest of the abuser. She also shares how she has protected her own daughters from the hatred-fueled world of the trollers, "We have made a conscious decision that our daughters will not be on platforms such as Twitter and Facebook and they are happy in their anonymity." At the same time, she also sends out a strong message to the trollers, "You cannot take your democratic right of freedom of speech for granted."
Shubhrastha makes the distinction between healthy and abusive trolling: "Trolling is good as long as it provokes people in positions of power to be accountable. But trolling can't be justified if it breaches unsaid codes of morality, ethics and public decency."
One cannot contest the fact that trolling, rape-murder threats and misogynistic remarks have become a part of the challenge for women politicians who carve a space for themselves in politics. However, even in the face of such violence and cyber-bullying, women like her remain resilient. "I won't quit because if I do, they win. I am not a victim of online trolling. If anything, I am a survivor of it," she said.
Find latest and upcoming tech gadgets online on Tech2 Gadgets. Get technology news, gadgets reviews & ratings. Popular gadgets including laptop, tablet and mobile specifications, features, prices, comparison.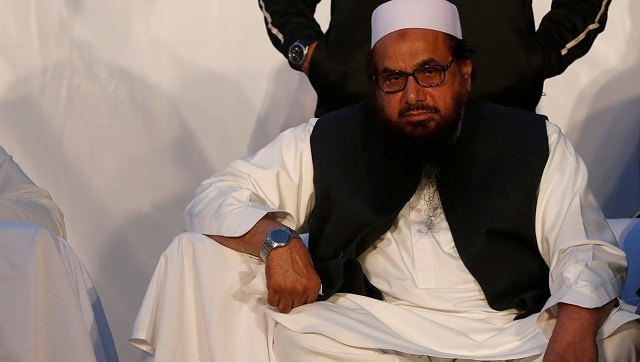 World
Saeed has been in and out of house arrest since 2008, with the courts setting him free after the State seemed unable to frame charges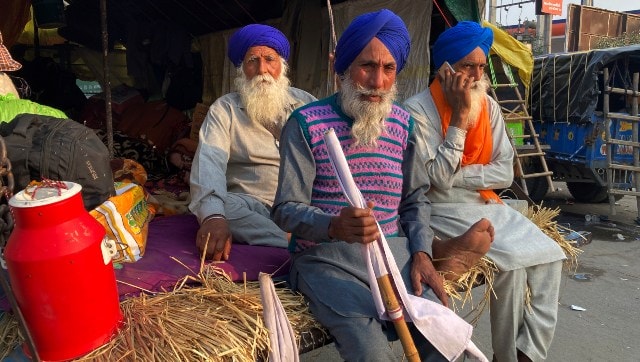 India
The fear among farmers is that the next step in the agriculture reform process will be the doing away of government procurement process as well as the MSP
Lifestyle
'As I read Emily Ratajkowski's tale, I thought of many of the stories I had heard amongst the models I had interviewed that struck a similar chord,' writes Manjima Bhattacharjya in her monthly column, 'Curious Fashion'