Online abuse of women driven by misogyny, apathetic policing of internet; time to look beyond legal recourse for solution
Faceless trolls revel in the apathetic policing on the online space, where the focus area is on cyber-terrorism, and online abuse of women takes a backseat.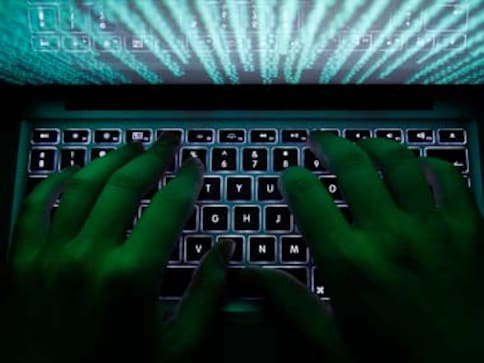 Misogyny has found a new platform. The barrage of trolls subjecting women to online abuse is a new menace which has reared its head in the aftermath of the social media explosion. An incident of online abuse is never a single incident. It is a form of violence against women which is recurring in nature.
Not only that, the faceless trolls revel in the apathetic policing on the online space, where the focus area is on cyber-terrorism, and online abuse takes a backseat. The provisions of the Information Technology Act, 2000 (IT Act) and the Indian Penal Code, 1860 (IPC) notwithstanding, the solution is not purely legal but requires a closer look. For this, I decided to talk to some of the prominent women intellectuals and political activists on social media who have faced online abuse.
"The solution here should be a political solution and not just a purely legal one. When women are tagged on sexual posts online, the abusers intend to discredit their character. The violence against women are in the forms of sexual harassment and of a sexual nature done by organised right-wing groups," said Kavita Krishnan, member of All India Progressive Women's Association (AIPWA) and an academic who has endured a fair share of online abuse on Twitter and other platforms.
Prominent women like Rana Ayyub, Kavita Krishnan and Kiruba Munusamy have also been targeted by trolls for airing their own personal or political views on social media. The appalling rap sheet includes circulating fake news about the individual to defame them, morphing pictures, circulation of pornographic photographs, the creation of fake websites, sexually abusive language etc.
By the book, Section 67 of the IT Act provides for the punishment of persons who publish or transmit any material which is lascivious in nature or appeals to the prurient interest and tends to deprave and corrupt the character and nature of the targeted persons. Yet, the question remains, how far are these legal provisions being implemented today?
An individual subjected to online abuse and trolling has legal recourse under the provisions of the IT Act such as Identity Theft (Section 66C), Impersonation (Section 66D) and Voyeurism (Section 66E). After the 2013 Amendments to the Indian Penal Code, 1860, several provisions have been brought in which seek to address the problem of Violence Against Women(VAW) post-Nirbhaya.
A raft of changes was made especially under Section 354, where Section 354A was inserted which protects a woman from sexual harassment and anyone outraging the same though sexually coloured remarks, lewd comments and comments and abusive language can be punished with imprisonment and a fine. Not only this, the provisions for online stalking (Section 354D) and acts of voyeurism (Section 354C) were also brought about.
As was existing before the 2013 amendment, Section 509 IPC also makes a person liable if he insults the modesty of a woman through words, sounds, gestures and Section 499 of the IPC protects a woman's reputation from being defamed online. Any form of criminal intimidation online is also covered under the IPC under Section 503 and 507. Such is the theoretical protection afforded by the law. But what is the ground reality?
Munusamy, a practicing lawyer in the Supreme Court, has been especially targeted online by right-wing groups for being a Dalit. Terms thrown at Dalit activists such as "black", which are specifically targeting the Dalit community are the order of the day on Facebook and Twitter.
There is also a movement where there is a normalisation of jokes being made on Dalits in the post-Ambedkar era and in the undercurrent of resentment against reservations. Munuswamy had stated in the recent panel discussion on online abuse conducted by Amnesty India in New Delhi on 24 April that, her complaint against the online abusers were not taken seriously and registered by the police.
The same was ignored by Twitter with the defence that the abusive incident did not violate "community standards" as per their company's policy. Therefore, it can be seen that there is a distinct lack of commitment to stop online abuse on the part of social media platforms.
Incidentally, it can be seen that abusers have a way of targeting women by circumventing the 'community standards' on social media, which are the legal minimum requirements in relation to acceptable conduct or mannerisms within the community.
In the age of the 'meme-culture' usage of words such as 'vegana' for vagina and 'bobs' for breasts against women in a "joking" way perpetuates misogyny, and this is exactly why online abuse is not being taken seriously.
The first recourse for a person facing such abuse is to report the abuse on the social media platforms – Facebook, Facebook Messenger, Twitter, Instagram, YouTube, WhatsApp and Reddit. Thereafter, if the abuse persists then one should file a FIR at a police station or approach the State Cyber Cell Units.
Yet, when women like Munusamy and Krishnan approached the police station to file the complaint, no action was taken. One can only imagine how haranguing it must be for a woman to be taken seriously and get a complaint lodged. In fact, this kind of police attitude is the reason for re-victimisation.
The bias in police service is well known, as with every other report of VAW, they would either register the complaint, then do nothing about it, or they would turn the victim away and not even take cognizance of the same. When Krishnan approached Facebook administrators for help regarding abuse she faced, they did take down the pages and posts, but the original link of the fake news had already been widely circulated across multiple mediums on the internet and had already caused massive loss to her reputation.
The damage caused to a person online is unquantifiable. The element of political violence on a woman is highly prevalent in India as you have a shadow army of right-wing trollers, ready to take down a woman through sexual posts and abusive content.
This stems from resentment and patriarchal mindsets where women voicing political opinions that are not in tune with the dispensation of the day are to be shut down and maligned.
In one such instance, a Twitter handle, posted an image of Ayyub with the following tweet: "Minor child rapists are also human, do they have no human rights? This Hindutva government is bringing an ordinance for death to child rapists just to hang Muslims in larger numbers. Muslims aren't safe in India anymore".
For outspoken women like Ayyub, the courage it takes to live with fake tweets and fake posts online is enormous as they must be allowed to exercise their free speech right which has the status of a fundamental right in the precincts of our Constitution.
"The change required is for human beings to take responsibility regarding the way they are responding and to start recognising the politically organised phenomenon. New laws will not help, the only solution is a political fix. The second people stop having tolerance for this sort of culture, is the first step for online abuse to be tackled," said Krishnan.
Apart from women being wrongfully targeted online for the colour of their skin, their political opinions and their religion, there are numerous unreported incidents of online abuse in India. Many are unaware that 'online abuse' exists or even recognise the same as a problem requiring sensitisation and media coverage.
India
Frontline and healthcare workers were assigned additional duties to help manage the public health emergency. But while the number of tasks expected of ASHAs kept increasing, the protective gear dwindled
India
The Centre will take over from states, which were supposed to be carrying out about 25 percent of the country's vaccination work, and continue with its ongoing inoculation efforts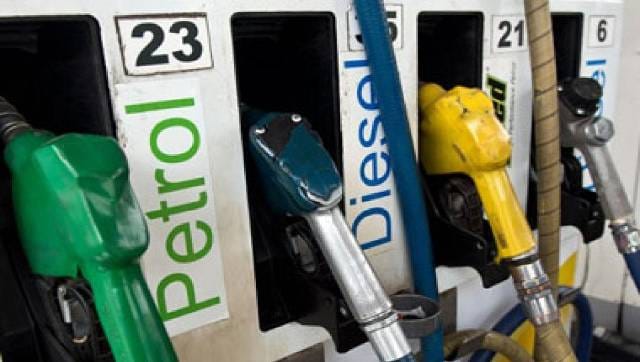 India
Ethanol is a biofuel, that is, a fuel produced by processing organic matter. The auto fuels we commonly use are mainly derived from the slow geological process of fossilisation, which is why they are also known as fossil fuels