One militant killed, woman injured in clash with security forces in Jammu and Kashmir's Budgam district
An unidentified militant was killed on Saturday in an encounter with security forces in central Kashmir's Budgam district, police said
Srinagar: An unidentified militant was killed on Saturday in an encounter with security forces in central Kashmir's Budgam district, police said.
A woman was also injured in the incident, they said.
Acting on specific information about the presence of militants in Khan Mohalla of Arizal in Beerwah area of the district, security forces launched a cordon and search operation during the night, a police official said.
The militants, trying to flee, came out of the house and began firing indiscriminately, he said.
The forces retaliated, killing one militant, he added.
Arms and ammunition have been recovered from the site, the official said, adding that the identity of the slain militant and his group affiliation was being ascertained.
The police promptly took the injured woman to a hospital and her condition is now reported to be stable, the official said.
"The area is under cordon and searches are being conducted," he said.
Find latest and upcoming tech gadgets online on Tech2 Gadgets. Get technology news, gadgets reviews & ratings. Popular gadgets including laptop, tablet and mobile specifications, features, prices, comparison.
India
Syed Ali Shah Geelani's resignation letter shows he committed the same errors he had observed among the jihadists in the 1990s: the New Islamist movement he built, degenerated into a kind of nihilist anti-politics, incapable of actual political purpose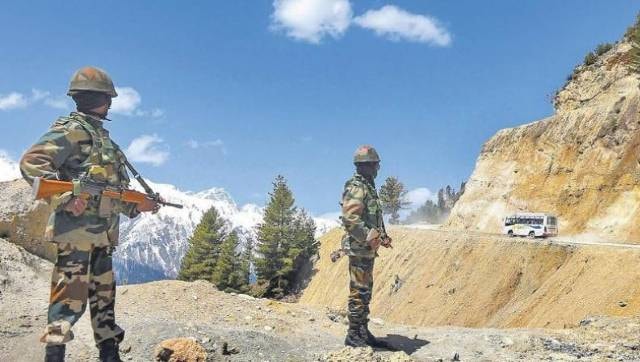 India
Many analysts say that China's actions in Ladakh mirror the more assertive approach it has taken across Asia, especially in the South China Sea.
Politics
The 90-year-old Geelani cited "rebellion against the leadership" by cadres as one of the reasons for quitting the Hurriyat Conference