One drug bust every week, yet Goa claims there's no 'drug mafia'
Over 119 Indian nationals were arrested in the last three years for possession and attempting to sell drugs ranging from natural drugs like hashish and marijuana to exotic synthetic drugs like LSD and Metamphetamine also known as MDMA.
Panaji: With almost Sabbath like regularity, a drug den or a drug dealer is busted almost once week in Goa, according to state police records.
Amid controversial statements made by the state's top cop and top politician in the recent past that there is no drug mafia in existence in Goa, police records on drug raids accessed by Firstpost from 2011 to 2013 seem to suggest otherwise: that police drug-busts in the narco-tourism paradise occur once every week.
Police statistics show that in 2011, 53 cases were registered under the Narcotics Drugs and Psychotropic Substances (NDPS) Act, 55 were registered in 2012 and in 2013, 50 cases were registered under the same act. In all 158 cases were registered from 2011-2013, which amounts to almost one case booked every week.
Over 119 Indian nationals were arrested in the last three years for possession and attempting to sell drugs ranging from natural drugs like hashish and marijuana to exotic synthetic drugs like LSD and Metamphetamine also known as MDMA.
Interestingly, statistics also show that more than a third of the drug seizures, involved foreign nationals, mainly Nigerians. Thirty-four Nigerians were busted during the 158 drug raids from 2011-13, which effectually means that every fourth raid conducted by state police station raiding teams and the elite Anti-Narcotics Cell of the Goa Police netted one Nigerian national for possession or selling dope.
Drug war involving Nigerian nationals, including some linked to drug trade and a local drug gang operating from the notorious coastal village of Chapora, 25 km north of Panaji, had spilled on the streets in October last year. The protesting Nigerians had flung a corpse of a slain compatriot allegedly murdered by local drug dealers on the National Highway 17, blocking traffic for hours, even beating policemen and local bystanders present on the scene.
Israelis, British, Portuguese nationals, and alleged drug peddlers from other African nationalities were also arrested in course of the raids, records show. The biggest drug haul in the last three years, turned out to be a Rs 2.05 crore worth seizure of MDMA (weighing 4.140 kg) in October last year. Gary Baird, a 45-year-old British national is facing trial in connection with the seizure. The smallest seizure incidentally was a seizure of marijuana worth Rs 80 from a local resident, 20-year-old Amit Pujari, in April 2013.
Police surveillance on disc jockeys (DJs) peddling drugs in Goa's coastal belt, home to the famous rave parties and other dos, also netted three significant heists. British national and DJ Allan Bainbridge (48) was arrested by the anti-narcotics cell (ANC) for possession of drugs like Ecstasy and LSD worth Rs 21 lakh at Anjuna. Bainbridge was already facing trial for possession of hashish in the past.
In 2013, Japanese DJ Yasuji Hinagata was arrested for possessing charas and LSD worth Rs 8 lakh. In 2012, a Chennai-based sound engineering student was arrested by the Goa Police for possession of a stash of various psychotropic drugs worth Rs. 8 lakh.
The big seizures casts a spell of doubt over repeated public denials by Chief Minister Manohar Parrikar and Director General of Police (DGP) TN Mohan, both of whom said there were no drug mafias operating in in Goa. "There are drugs in Goa... It is still my opinion that Goa is not Mexico. Goa does not have a mafia or a lawlessness which is there is those places," Mohan claimed earlier in May. Parrikar told the recently concluded monsoon session of the Goa legislative that: "there are no organized gangs which specialize in distribution of drugs in the state".
The Congress has alleged that such statements despite overwhelming statistics showed something was fishy and reflected badly on the police force who were cracking down on the drug industry players. "It is a slap on the face of those honest police officers and people who are fighting against the drug mafia in Goa," says Congress spokesperson Sunil Kauthankar.
A legislative committee report has indicted former home minister Ravi Naik and his son Roy for their alleged links to the Israeli drug mafia operating in Goa. The same report had also called Mohan's predecessor, DGP Kishen Kumar the "kingpin" as far as providing police protection to the drug mafia operating in the state is concerned.
Find latest and upcoming tech gadgets online on Tech2 Gadgets. Get technology news, gadgets reviews & ratings. Popular gadgets including laptop, tablet and mobile specifications, features, prices, comparison.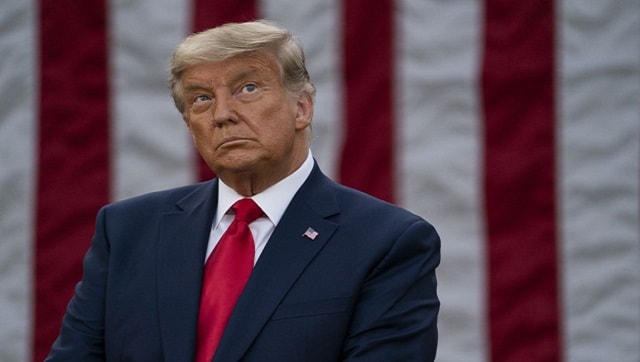 World
The House last week paved the way for the Senate proceedings by charging Trump with inciting the violence in the US Capitol, which left five people dead
Entertainment
The 51st edition of International Film Festival of India (IFFI) held its award ceremony on the closing day of the festival on Sunday, 24 January in Goa.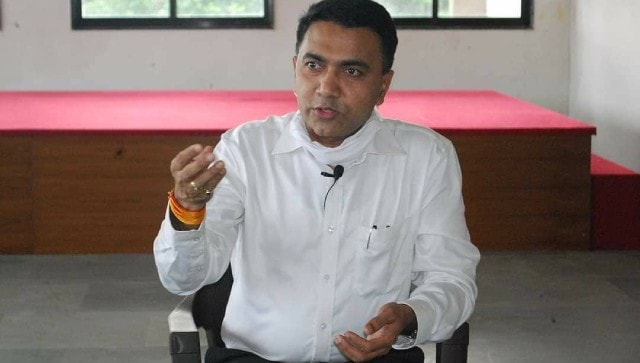 India
Last week, several locals and 12 policemen were injured after violence over the issue broke out on the outskirts of the Shel-Melaulim village