On World Toilet Day, celebrating stories of rural women who campaigned for open defecation free villages
For the Gram Pradhan of Jatoi Praveshi Devi, a pregnant woman going into labour while she was out in the fields marked the last straw of open defecation in her village
That an educated woman is an educated household could very well be an idea from a bygone age. Today, an educated girl might as well mean an educated village.
With India aiming to boast of an open defecation free country by February 2019, officials and volunteers of the Swachh Bharat Mission have been tasked with going from village to village, teaching the importance of health and hygiene to the people and panchayats of every block, tehsil or taluk in the country.
And in many of these areas, young girls and women have emerged as the frontrunners of this movement becoming instrumental in making their homes open defecation free (ODF) spaces.
On 12 and 13 December 2018, India is set to host the Partners' Forum, the PMNCH (The Partnership for Maternal, Newborn & Child Health) which aims to celebrate the contribution of these women in keeping their villages clean and healthy.
Their stories speak of the ingenuity with which each one of them tackled the problem of open defecation and resolved to ensure that every household had a functioning toilet. They also won over local governing bodies, coordinators and authorities which in many places provided funds for building toilets.
— Lavanya Devraj
Village: Halenahelli
District: Tumakuru
State: Karnataka
It was Devraj's school teacher who spoke to his students about the importance of hygiene that motivated the young girl to first convince her parents to install a toilet in their home. This was hardly an easy feat. Open defecation was an age-old, traditional practice and her father disapproved of her repeated requests, unable to comprehend why a toilet was so imperative. But Devraj was not one to give up.
"Initially, they did not listen to me and my father used to scold [me] often. Hence, I decided not to eat for two days," she says.
News of her fast, her silent protest quickly spread throughout the village, taking everyone by surprise. She then explained to the village folk the importance of hygiene, the dangers of open defecation, and the need for toilets in every household. Her efforts were rewarded when her father understood her silent dissent and installed a bathroom in their house.
Like Devraj, many other women in her village were uncomfortable going into the nearby fields at odd hours. Nighttime was especially troublesome with boys lurking around and sometimes even with snakes crawling on the farmlands.
However, when the teenager initiated conversations with her classmates about sanitation, they were inspired to convince their parents to build toilets. Children were interested in knowing what Devraj had to say about hygiene and over time, her efforts motivated other youngsters to initiate similar steps.
"Eleven girls stepped up the pressure at their homes and got toilets built," she says and several other households also constructed washrooms with aid from the Gram Panchayat, she points out.
About to enter college, the 17-year-old says, "I want to be a teacher so that I can educate students on toilets and hygiene."
While there are no public toilets in her village, the panchayat, she says, provides all aid necessary for people to construct toilets in their own homes. With abundant water supply, Devraj's village can also ensure that the toilets are kept clean and sanitised.
---
— Rita Sahani
Village: Badhani
District: Shravasti
State: Uttar Pradesh
Amidst a gathering of interested, but not particularly motivated villagers, Sahani's hand shot right up when officials of the ODF mission asked for volunteers in 2017 to promote the virtues of having a toilet in every household of Badhani.
The 18-year-old took it upon herself to go from door to door in her village to educate her neighbours and friends about the spread of dangerous diseases and the lack of hygiene that springs from this age-old practice. She explained in excruciating detail how flies are carriers of infections as they hover from the sewage on the roadside to the milk vessel in the kitchen.
As women sat sifting grains in their verandah, she went over to them and explained the significance of building a toilet in their home. Sahani drew attention to their vulnerability, like people gawking while they squatted in public and how, be it rain or shine, they had to wake up early in the morning to go into the fields for some privacy.
She highlighted how cumbersome it was to control the urge to relieve themselves especially when they had a bad stomach. These problems she explained were not only detrimental to their health but were also a violation of their dignity.
Sahani found a partner in the 11-year-old Sadhana who accompanied her every time she ventured out to talk to people.
"People would make fun of them, a few would gather around to see what the commotion was about but they persevered," says Chandramani Shukla, the block coordinator of Shravasti district.
The girls' sanitation drive was quick to reach the village head Dilbahar Khan who then lent his support to every villager who wished to construct a toilet. While previously there were no toilets in Badhani, today, Sahani's campaign prompted the construction of 129 toilets, one for each household.
Shukla also says that they strive to keep their toilets clean but at the same time use water sparingly. "We use hand pumps and sometimes, even use just half a bucket of water instead of one fully filled bucket."
But Sahani vows to do more for her village. Determined to keep her village and its people healthy, she has also taken it upon herself to speak to children about personal hygiene and regularly talks to them about basic cleanliness like washing their hands with soap, taking regular showers and cutting their nails.
---
— Praveshi Devi
Village: Jatoi
District: Hathrus
State: Uttar Pradesh
20 years ago, when Praveshi Devi got married, their home, like that of so many others in the village of Jatoi, did not have a toilet. Devi had grown up with all sanitation facilities and was flummoxed at the idea of going out in the open every day.
It took her eight long years to battle her family's beliefs, instill in them the value of hygiene and good health and get them to build a toilet. Now, 12 years later, as the Gram Pradhan (village head), she took upon herself the responsibility of ensuring that every house under her jurisdiction enjoys this facility.
She has been a village head for nearly three years and says, "I never thought that I would head the village or be able to accomplish anything substantial. But it was always my dream to achieve something that people will take notice of."
To achieve this, she overcame every hurdle in her way. Devi says, "Women weren't ready to install toilets in their home." It took a lot of convincing but she finally persuaded them, she adds. Devi also went on to form a nigrani samiti, an organisation to look over the ODF initiative in the village.
For Devi, a pregnant woman going into labour while she was out in the fields marked the last straw for open defecation in Jatoi. In 2017, she employed workers to construct toilets in every house under a month's time, effectively rendering the village ODF by 15 August, 2018.
According to official figures, today nearly 88 percent of India's villages have been declared as ODF zones.
It took four days and three men for Devi to build one toilet and under her staunch leadership, 229 houses were equipped with toilets within days. With her husband and the village folk supporting her drive, she was also able to install bathrooms in certain households.
Devi would appear to one as a stern leader, who is immensely goal driven. Not only did she clean-up her own village, she also helped five other neighbouring panchayats to spread the message of proper sanitation.
Devi now simply wishes to keep the village clean and her next venture is installing CCTV cameras to enhance security measures.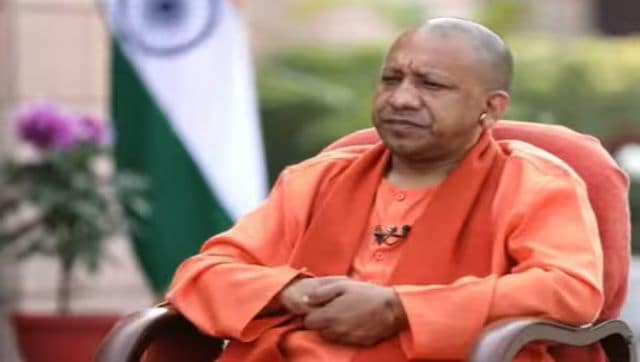 India
In an exclusive interview to News18, UP Chief Minister Yogi Adityanath on Sunday said that despite Covid challenge, the state doubled its GDP and per capita income as it made its development journey under the leadership of Prime Minister Narendra Modi
World
UN humanitarian chief Martin Griffith said the humanitarian delegation told the Taliban that if they weren't going to rescind the edict 'then we must expand these exceptions to cover all the aspects of humanitarian action'
World
Painting a gloomy and uncertain economic outlook, the UN Department of Economic and Social Affairs said the current global economic slowdown cuts across both developed and developing countries, with many facing risks of recession in 2023