On surgical strikes parade, Manohar Parrikar invokes the virtues of RSS training
If Defence Minister Manohar Prabhu Parrikar is to be believed, nothing prepares you better to dealing with India's enemy than a few years at a neighbourhood shakha.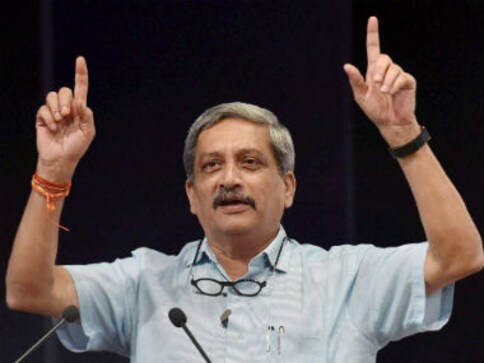 The Indian government should immediately shut down the National Defence Academy.
Henceforth, all our soldiers should be sent to Rashtriya Swayamsevak Sangh shakhas for training.
If Defence Minister Manohar Prabhu Parrikar is to be believed, nothing prepares you better to dealing with India's enemy than a few years at a neighbourhood shakha.
Forget the backbreaking drills and sophisticated training at Khadakwasla for our soldiers. India, if Parrikar is right, would be in safer hands with our soldiers trotting up to the nearest ground in their knee-length kachchas coffee brown trousers, a danda in hand, topi on head and a pot-bellied shakha babu as their instructor and preacher. Also, it would cost next to nothing.
Parrikar has been delirious with joy since the Indian Army conducted surgical strikes along the LoC. Although Prime Minister Narendra Modi has asked his cabinet colleagues to avoid chest-thumping and politics on the sensitive issue, Parrikar has been rolling on the floor with joy and self-praise.
First, he boasted that like Hanuman, the army learnt about its capabilities to strike the enemy only under his command, as if he had personally imparted special combat and psychological training to our soldiers in his trademark chappals and loosely-hanging bush-shirts. Then he got himself felicitated at a function in Uttar Pradesh for the army's achievement and boasted about his tedha (crooked) credentials as a warning to the enemy. On Monday, carrying on with his surgical tripe, he gave credit for the army offensive to his alma mater, the RSS.
Speaking at a "Know Your Army" event in Gujarat, Parrikar said, "I wonder that a prime minister from land of Mahatma Gandhi and a defence minister from Goa and surgical strikes… maybe the RSS teachings was there, but this was very different kind of a combination."
For a moment, let's accept Parrikar's argument that this — two RSS men in the driving seat — is a different kind of "combination", or something that, like Halley's Comet that comes along once in several decades. So, what does Parrikar have to say about the Atal Bihari Vajpayee-LK Advani combo that was in power when a) terrorists struck at the Indian Parliament, b) massacred Indians at Kaluchak and c) hijacked an Indian plane to Kandahar?
Both Vajpayee and Advani were dyed-in-khaki Sanghis, the doyens of its first post-Independence generation leaders. By every conceivable parameter, they were more Sanghi than Parrikar. So, why did they respond differently to these crises? Did the so-called RSS training not force them to strike back, instead of not only preferring restraint but also sending the then foreign minister to escort terrorists released in exchange for the hijacked plane's passengers?
Did the famed RSS blood did not boil then? Does Parrikar has a different variety of khaki blood singing in his veins? Were Advani-Vajpayee mudbloods compared to wizard Parrikar?
That brings us to RSS drills.
Presuming that he is fond of reading anything other than Amar Chitra Katha volumes on the Miracles of Bal Hanuman, Parrikar should find some time to peruse the Sangh's history. Even a cursory reading would tell him its shakhas were modelled on Benito Mussolini's philosophy of indoctrinating youth at an early age. Their structure, as AG Noorani pointed out in the Frontline, was similar to some Fascist organisations that recruited boys from the age of six, up to 18: The youths had to attend weekly meetings, where they practiced physical exercises, received paramilitary training and performed drills and parades.
If India's defence minister believes indoctrinating youth and teaching them to wield lathis is adequate physical and mental training against rival armies, he needs to revisit the fate of the original proponents of this doomed philosophy.
Interestingly, as the Jeevan Lal Kapoor report on the murder of Mahatma Gandhi points out, soon after Independence there were rumours that the Sangh was raising a private army to lead a coup against the Congress government. Private armies, the Kapoor Commission was told, were assembled in Alwar, Gwalior and a few other princely states. Unfortunately for the RSS, all its rumoured training came to nothing and the Congress went on to rule India for several decades, destroying its dream of a rashtra ruled by Hindus.
It is quite likely that Parrikar is not aware of the history of "RSS training" and the fruit it bore in the past. Or, maybe he is under obligation to give credit to the organisation to which he owes his existence at the cost of the Indian Army. None of it, unfortunately, behoves a man in his position.
Several Indian governments have dealt with the Pakistan question in the past. Some, like Vajpayee's, decided to exercise restraint in spite of grave provocation. Some, like Manmohan Singh's, practised a combination of restraint and covert strikes.
Parrikar has been different only because of his attempt to usurp the army's credit for political gains.
If that is the result of RSS training, Parrikar may have made a valid point.
Explainers
The ministry of defence has decided to procure a slew of hi-tech weapons with an eye on increasing its advantage in combat. Experts say India is in a serious weapons race with its neighbours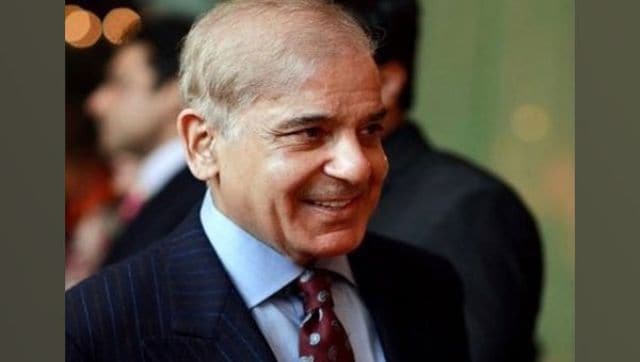 World
Shehbaz Sharif said that Pakistan has learned its lesson after several wars with India and stressed that now it wants peace with its neighbour
World
Former British foreign secretary Jack Straw recently claimed that the UK government instituted an inquiry and a team visited Gujarat to investigate the 2002 riots