On Mann ki Baat, Narendra Modi urges people to use eco-friendly material for Ganesh Utsav
In his monthly 'Mann ki Baat' radio address, Modi referred to abundant rainfall in some areas and a lack of it in other regions and said rains play hide and seek through partiality laced likes and dislikes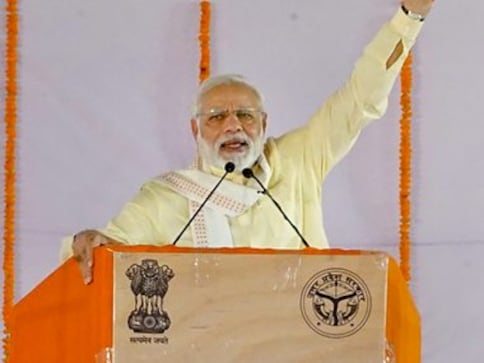 New Delhi: Blaming the human tendency of choosing the path of conflict with nature for environmental imbalance, Prime Minister Narendra Modi Sunday urged people to protect it for the benefit of humankind.
In his monthly 'Mann ki Baat' radio address, he referred to abundant rainfall in some areas and a lack of it in other regions and said rains play hide and seek through partiality laced likes and dislikes.
"But why should we blame the rains! After all, it was humankind that chose the path of conflict with nature and consequently earned her periodic wrath," Modi said.
He said that is the reason why it becomes people's collective responsibility to love nature, protect nature and conserve it.
Modi also once again urged people to use eco-friendly material for the Ganesh Utsav celebrations.
"Right from Ganesh idol to all decorative material everything ought to be eco friendly and I will appreciate that separate competitions be organised in each city, prizes be awarded for these; and I will like that eco-friendly items related to Ganesh Utsav are displayed for wider publicity on My Gov and Narendra Modi App," he said.
India
Criticisisng the previous governments, Prime Minister Narendra Modi said for years development schemes had not been completed in Bundelkhand, and that now people were seeing a government working for them for the first time
India
Details accessed by News18 show that the main airport access will have a public transportation centre, a Metro station and a high-speed rail station.
India
Narendra Modi's Swachh Bharat Mission, once mocked by many as a silly, unattainable campaign unworthy of a PM, seems to be slowly bearing fruit. Old cities and pilgrim towns, which once seemed like basket cases when it comes to cleanliness, are now leading the way for the rest of the nation.