On Jawaharlal Nehru's birth anniversary, let's remember his vision for India
Nehru, of course represented the clearly understandable notion of modernity, but was Gandhi merely 'traditional?' More importantly, are tradition and modernity so monolithic? Are they really situated in such a flat binary?
One of the most lingering, poignant and perplexing of my childhood memories belongs to the afternoon of 27 May, 1964. We, children, having been fed, were forcibly put to sleep, to save us from heatstroke and to give Jiji (as we addressed our mother) a few moments of much-needed rest and recreation after her exhausting chores. I was on the verge of falling asleep that I felt a warm drop tickling my cheek…there was this trembling, broken voice of Jiji, "Uthh, (Jawaharlal) Nehru nahi rahe… Wake up, Nehru is no more…"
After a while, Babuji was also back, having closed shop. Quite dejected, trying hard to hold back his tears, handed the shop keys over to Jiji, and just lay down. No food was cooked that evening, although we, the children, were given something to eat.
And, Babuji and Jiji — far from being admirers — were usually quite critical of Nehru. They very harshly condemned Nehru in the wake of humiliating experience of October, 1962, but today, as if they had lost a near and dear one, a member of the family.
Our mohalla was known to be the stronghold of Hindu Maha Sabha. There, of course, were also voices of jubilation at the death of 'that arch enemy of Hindu nation'; but muted, embarrassed in fact, at themselves given the grief and sadness all around. Those were not the days of 24/7 TV and social media, but for the next many days, the sense of loss was palpable all over the city across communities and classes.
Even, in the Vaishnava math, to which my family professed spiritual allegiance something quite unexpected happened. Incidentally, this is the famous math, whose then mahant — Gangadasji had performed the last rite of Lakshmibai, the Rani of Jhansi. The mahant in 1964, Jagannathdasji apparently hated Nehru, among other things, because he lost large patches of Mafidari land due to the "wretched" policies of that 'adharmik' Nehru. But, that afternoon, far from his usual overbearing, almost fearsome self, mahantji was a study in grief and sadness. No food was cooked in the math kitchen that evening, and the sootak — the ritual of mourning — was duly observed.
For some people, such a "connect" (to use a word often used these days) with people would be quite explicable in case of Mahatma Gandhi — who spoke the 'religious' language and employed traditional  metaphors like Ram-rajya; but Nehru? How could he — a self confessed 'modern' — be so close to such religious and traditional people? Some did and continue to dismiss Nehru as being culturally alien — parkiya. How could he, with his culturally 'alien' self and ideas, secure such an emotional connect with his people?
Nehru, of course represented the clearly understandable notion of modernity, but was Gandhi merely 'traditional?' More importantly, are tradition and modernity so monolithic? Are they really situated in such a flat binary?
Gandhi was deeply rooted in his tradition, no doubt. But, how did he interpret tradition? Without going into a longer argument, suffice it to say that every modernity has a tradition; and every tradition has a potential of modernity. In India, the philosophical idea of an 'individual' (a hallmark of the modernity howsoever defined) was quite emphatically articulated in all the Indian languages by the bhakta poets, and Gandhi  looked at the tradition through the prism of bhakti sensibility. In other words, he represented India's own tradition of modernity in his ideas and acts.
Also, in spite of being deeply suspicious of western modernity, Gandhi was leading a mass movement  for an independent nation-state — an idea that was modern to the core. Gandhi was an original philosopher, His articulation of Satya and Ahimsa is rooted in his radical critique of the very notion of civilisation — as we know it. And yet, far from imposing his radicalism on his comrades and masses, Gandhi was accommodating their concerns in his practice.
Nehru, on the other hand, was intellectually closer to the European tradition of modernity, and at the same time was deeply in love (of course not of the kind that would claim space-shuttles in the vedic era) with his own country and his traditions. He was among the few, who in those days of European intellectual hegemony, knew and appreciated the "wisdom"  inherent in civilisations like Indian and Chinese. The key to the 'mystery' of the peculiar chemistry between him and Gandhi — the traditionalist — lies here. Both complemented each other, as they represented a dialogue between the modernity coming from West and the modernity that emerged from India's own rich and diverse traditions of philosophy and ways of living.
There were, of course moments of sharp differences, even of " vast distance" between the two. In the wake of the sudden withdrawal of the Civil Disobedience Movement by Gandhi after the Gandhi-Irwin pact, Nehru took recourse to his favourite poet's words:" That is how the world ends/Not with a bang, but with a whimper."  He, in fact  went to the extent of noting in his diary, "I am getting more and more certain that there can be no further political cooperation between Bapu and me. At least, not of the kind that has existed." (Nehru, Selected Works, volume 5, page 489).
And yet, the bond was deeper than any of these two great souls consciously realised themselves. Gandhi was certain that 'Jawahar will speak my language, once I am gone'; and 'Jawahar' on his part knew and told Gandhi, " I feel lost in strange country, where you are the only familiar landmark and I try to grope my way in the dark but I stumble" ( ibid, page 474).
Nehru felt confused and even irritated with many acts of Gandhi, but he knew that Gandhi did not "strategically use" (as some commentators believe) the dharmik idiom, but actually looked at the world in a dharmik (not 'religious', but ethical) way.
In fact, he considered the emphasis on the ethical idea of the purpose of life in general and politics in particular the "greatest contribution" of Gandhi.  And, that is why he knew the quantum of appeal Gandhi had among the people. It is also important to remember that Nehru realised the value of Ahimsa — the cornerstone of Gandhi's worldview — not just because of his relations with Gandhi, but through his own experience of the people's agitations. Reflecting on the Kisan movement in Awadh in 1920-21, Nehru wrote, "It is not the masses but we, nurtured in an atmosphere of the West, who talk glibly of the inefficiency of peaceful methods.The masses know the power of Ahimsa." (Nehru, Selected Works, volume 1).
Nehru realised both the strength and weakness of those 'nurtured in the atmosphere of West' and the need for such people to 'discover' the strengths and weaknesses of India. Writing that famous book just a couple of years before Independence, he was clear that, "It is destined for India to play a leading role in the post-colonial world order... There can be no other option for a wise and great civilisation."
Let us, for even a moment not forget the fact, that our freedom movement was  not merely for political independence. It was a movement for ethical regeneration of society, and  worked with a healthy dose of self-criticism. It was motivated by a clear vision of ethical direction, independent India ought to take. This vision was and is known as 'idea of India', and is  generally attributed to Nehru, but was actually shared by almost all the leaders (including critics of the Congress like BR Ambedkar and Bhagat Singh), their differences of opinion and sometimes bitter polemics notwithstanding. Those who were opposed to this vision, in fact to the freedom movement as such, are also well-known.
The ethical orientation of the freedom movement is best articulated in the resolution on 'fundamental rights and economic policy' of the Karachi Session of Congress (1931). Among other things, it makes clear that in Independent India, civil liberties and equality before law will be ensured; the state will be 'neutral' in matters of religion, working hours will be regulated and key industries will be under the control of state; untouchability will be eradicated, women and peasants will be protected and of course, the rights of minorities will be safe-guarded. It is not only historically, but also metaphorically important that this resolution was drafted by Nehru and Netaji Subhas Chandra Bose, and presented by Gandhi in a session chaired by Sardar Vallabhbhai Patel. Before this,  Nehru had made it clear in the Lahore Session of Congress that 'poverty can be eradicated only in accordance with the genius and trading of Indian people'.
The ethical vision inspiring the Freedom Movement could be realised only with a robust economy and strong institutions of democratic governance. After Independence, the challenge was to transform this old 'wise' civilisation into a strong, modern nation-state.
Nehru must be judged on this touchstone: Did he or did he not contribute greatly to this task of transforming the civilisational idea of India into a modern nation-state?
Nehru was quite conscious of the 'genius' and traditions of Indian people and imagined a role for modern India with this consciousness. With all the questions and doubts his acts as prime minister might raise, one thing is beyond doubt that he was trying to find a middle path quite in accordance with the genius of India. This genius though most famously articulated by Buddha in his 'Madhyama Pratipada' is actually the 'consensus' of the intellectual traditions of India and the lived experience of Indian people.
Like any idea, the idea of India also needed a solid material basis to survive. For Nehru, the idea of India was not merely a cultural idea, it was also an economic and political idea. It is not merely about communal harmony and social tranquility, it is also about modernising national life in accordance with traditions and genius.
Nehru articulated this consensus coming down from the traditions and genius of India in every sphere of policy-making. Many 'nationalists' wanted Nehru to accept the US' umbrella and the Communists criticised him for not being sufficiently distant from the US and the West. The fact, however remains that in those days of the Cold War, the only sensible thing was the path of enlightened nonalignment articulated by Nehru. Similarly, it is very tempting to criticise his model of planned development under a mixed economy, but the fact remains that it was due to that model that India can boast of strong fundamentals till now; and could confidently take the steps of required reform.
It should not be forgotten that Nehru took an active interest in projects, some of which seemed 'unnecessary luxuries' to his critics. These include IITs and IIMs as well as Isro and the nuclear research program. The successful launch of Mangalyaan, India being a nuclear power and enjoying such an influential presence of in Silicon Valley is all due to the farsightedness of the man, under whose leadership and that of his party, according to some, "nothing worthwhile happened in the past 60 years". Also, his idea of 'development' was not that of converting human beings into robots and morons. It is to his active interest that we owe institutions like Sahitya Akademi, National School of Drama, Film Institute, Sangeet Natak Akademi and Lalit Kala Akademi.
Yes, he made mistakes. In fact, he committed blunders. One can and must criticise him for his mistakes, but, also appreciate the fact that unlike some of his own colleagues, the idea of turning into a 'benevolent' autocrat never crossed his mind. As is well known, he was quite conscious of his popularly and obviously enjoyed it, and quite inspiringly wrote that famous article "by Chanakya" to warn Indian people of the possibility of such popularity being misused.
He valued criticism and cherished free press as an "essential attribute of our democratic process". He used this phrase in a speech delivered to the Newspaper Editors' Conference in December, 1950. He further said, "I have no doubt that even if the government dislikes the liberties taken by press and considers them dangerous, it is wrong to interfere with the freedom of press."
How does one feel reading these words in this era of selfie journalists and every critic of the prime minister being branded 'anti-national'?
It is quite understandable that the admiration for Nehru has been waning over the years, partly due to the sustained campaign (including slurs of all kind) and partly due to unprecedented spread of neo-illiteracy induced by TV and social media among all sections of people. It could serve as an effective antidote to the harmful effects of this neo-illiteracy to understand Nehru's idea of India, his vision for India's future and ask: Can we do without it?
Politics
Narendra Modi is a man with a mission and with a single-minded determination to transform India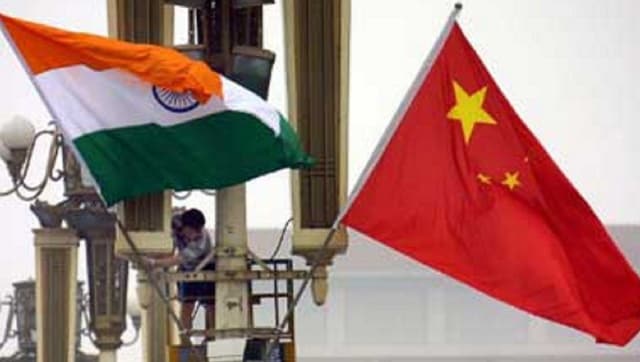 World
India can't afford to duck anymore. Beijing must be told in no uncertain terms that the era of unilateral concessions is over
India
After India's Independence, Nehru was interested and keen to involve him in the government but JP was not attracted to power politics.