On a day Rahul Gandhi opened up on net neutrality, Nasscom bats for it too
Lobbying strongly for universal principles of net neutrality, access for all and leveraging Internet for development growth, the Nasscom has suggested that regulators ensure net neutrality.
New Delhi: Two days after he spoke forcefully against the NDA's land bill, essentially an issue of rural India, in Parliament, Rahul Gandhi today took up a matter close to the heart of the urban youth: net neutrality. Moving an adjournment motion – it comes two days before the closing of Trai's deadline for comments by the public on the issue – he said the government was trying to hand the internet over to the corporates.
"Please change the law or write a new law on net neutrality," he said. It received huge applause on Twitter. His view has been virtually echoed by Nasscom (National Association of Software and Services Companies) in its recommendations to the Telecom Regulatory Authority of India (Trai). It has proposed a synergistic model for internet platforms and applications.
In response to the Trai consultative paper on regulatory framework for OTT (over-the-top content) services, Nasscom has outlined that the advent of the internet, proliferation of mobile telephony, adoption of social media, big data/analytics, cloud, IoT Internet of Things), etc. combined with the burgeoning growth of the start-up and innovation ecosystem and the Digital India vision have created the perfect confluence for breakthrough economic development and transformation of our country. This transformation would cover all vital social and economic spheres including education, healthcare, financial inclusion, etc.
"Net neutrality creates an open and level playing field that facilitates innovation, adoption and inclusion. The other key priority is the proliferation of an affordable telecom infrastructure. These essential building blocks of the digital revolution are not contradictory and can and need to be synergised. Nasscom has advocated a constructive and forward looking definition of net neutrality to achieve these objectives," president, Nasscom, R Chandrashekhar said.
Lobbying strongly for universal principles of net neutrality, access for all and leveraging Internet for development growth, the Nasscom has suggested that regulators ensure net neutrality.
"The 'Users Right to Choose' is one such right that is seriously compromised when regulations fail to proscribe price and non-price based discrimination by Telecom Service Providers (TSPs)," it has observed.
Earlier, Rajya Sabha MP Rajeev Chandrasekhar had voiced his opinion in support of net neutrality in an open letter sent to the Union Minister of Communication and Information Technology.
Chair of Nasscom Internet Council, Sanjeev Bhikchandani said, "Any stifling regulations restricting access to Internet or Internet platforms and services would not only seriously hamper this prospect of development but also suppress growth and success of innovation driven tech start-ups and SME companies."
What Nasscom recommends:
• Universal principles of net neutrality, access for all and leveraging Internet for development growth should be upheld.
• Level playing field for internet platforms and services, especially entrepreneurial start ups
• No rights/discretion to TSPs to effectively – censor or block legal content; to throttle lawful internet traffic; determine how users use internet in the form of 'normal net management or commercial practices'.
• No double dipping by TSPs (charging for data from both consumer and application/platform provider).
• Security restrictions as required for ensuring reliable services and lawful demand of security agencies.
• Recognise that unfettered user right of making an informed choice in deciding access to content, is the bedrock of Net neutrality.
The suggestions have also received support from other associations and experts, who too favoured unhindered Net access for all.
Cellular Operators Association of India (COAI), Director General, Rajan S Mathews said, "All our members also strongly support net neutrality."
Added Mahesh Uppal, Telecom Consultant and director, ComFirst, "Nobody can justify opposing the broad principle of network neutrality. However, we must recognize that strict neutrality is an idealized position which may be difficult to guarantee when network capacity is seriously limited as is the case in India, where the network is predominantly wireless. I expect users themselves to demand a certain amount of network 'management' to ensure that the limited capacity is used efficiently."
World
To overthrow Hamas, Israel would need to reoccupy Gaza in a prolonged and bloody operation that would provoke international condemnation. By the same token, Hamas has no expectation of lifting the Israeli-Egyptian blockade imposed on Gaza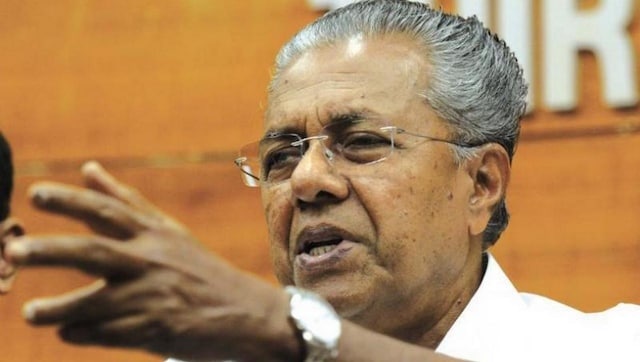 Politics
Along with welfare politics, the Left has also benefited from the significant shift in Kerala's political landscape with the rise of Hindu nationalism
Politics
In the recently-held West Bengal assembly polls, Byapari's remarkable story took another twist.