Omar Abdullah comments on P Chidambaram row, says Centre must respect conditions of Jammu and Kashmir's accession
Omar Abdullah said that the Central government must respect and restore the conditions on which the accession of Jammu and Kashmir to India is based, adding that promises made to the people of Jammu and Kashmir must be fulfilled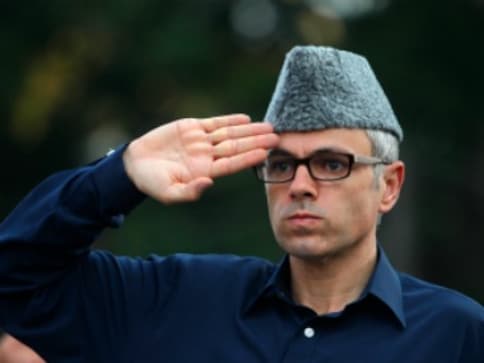 Srinagar: National Conference's Working President Omar Abdullah on Sunday said that the Central government must respect and restore the conditions on which the accession of Jammu and Kashmir to India is based.
"Promises made to the people of Jammu and Kashmir must be fulfilled. Centre should ensure that the conditions on which the accession of the state to the union of India is based should be restored and respected.
"We want the present uncertainty, bloodshed and violence to end. We want to live with honour and dignity," he said at a convention of NC leaders and delegates in Srinagar, where his father and former Chief Minister Farooq Abdullah was unanimously re-elected party president.
Omar Abdullah, who is also a former chief minister, will continue to function as the working president.
In his address, Omar Abdullah also admitted that they had sometimes "erred and deviated from the right path, but our pursuit of power has always been to ensure that the people get their promised powers and status".
Holding it was heartening to hear Prime Minister Narendra Modi assert that the Kashmir problem would be resolved by embracing the people of the state and not by hurling abuses and insults, he quipped that while the prime minister made that historic speech from the ramparts of the Red Fort, perhaps the ministers in Modi's government were fast asleep as they did not realize the import of the speech.
Farooq Abdullah meanwhile said the accession of the state to India was based on only three subjects of defence, foreign affairs and currency.
He also said the accession was made by the then Maharaja of the state and not by his father, Sheikh Muhammad Abdullah who was in prison when the instrument of accession was signed.
He said while the fund scam for the separatist campaign was being investigated, the Central government must also probe the infusion of funds into the state to erode the base of his party.
Party delegates from all the three regions of Jammu, Ladakh and the Valley had come in large numbers to attend the convention, held at the Sher-e-Kashmir Cricket Stadium in Srinagar.
India
Curfew was imposed in Bhaderwah in Doda district on 9 June following communal tension in the wake of protests over remarks by now-suspended BJP spokesperson Nupur Sharma on Prophet Mohammad and some social media posts by local right-wing activists in her support
India
The Union minister also said that the StartUp culture in Jammu and Kashmir is now evolving with women seen building their startups in every sector which is a positive thing in itself and will enthuse others towards StartUps
India
IGP Kashmir Vijay Kumar said that the Jammu and Kashmir police will continue counter terrorism operations in all Kupwara, Pulwama and Kulgam and won't let terrorists deter security forces efforts to bring peace in valley