Of no fixed abode: Off NRC after living in Assam for 100 years, teacher's family says govt harassing genuine citizens
Reba Chakraborty Deb, 71, and her son Suhartta are extremely dissatisfied with the NRC process as their names have been excluded from the final draft released on 30 July despite the fact that their family has lived in Assam for over 100 years
Editor's Note: Of the 4 million who didn't make it to NRC, 2.48 lakh have been marked as 'D' voters. The Supreme Court has asked Assam government not to take any coercive action on those who are found to be without proper documents as required under recent National Register of Citizens. NRC, a product of Assam Accord, is expected to solve the fear of Bangladeshi immigrants that has been prevalent in the state for quite some time now. The Centre proposed in 1999 an updated NRC in Assam to solve the problem of "illegal immigration" and two pilot projects were conducted in Dhubri and Barpeta districts. But breaking out of a riot in Barpeta grounded the project. In 2005, when All Assam Student Union opposed the prime minister's visit to the state, tripartite talk between AASU, State government, and the Centre resulted in a decision to prepare a model for the NRC process, which was delayed yet again by over 5 years by the state government. It was only when Abhijeet Sharma of Assam Public Works (APW), an NGO, filed a writ petition in 2009 that the SC's direct intervention led to the start of NRC process in 2014. Firstpost will run a series which will feature 30 profiles in 30 days of those residents of Assam who have not been covered under the final draft of NRC which will decide if they continue to live in the state that they call 'home'.
***
Dibrugarh: Reba Chakraborty Deb, 71, and her son Suhartta Dev are extremely dissatisfied with the NRC process as their names have been excluded from the final draft released on 30 July. Reba is a retired primary school teacher at Santipara Bengali Primary School. A resident of Bansbari in Dibrugarh, Reba was born and brought up in Assam, but still could not find a place in the final draft of the NRC.
"In 2015, we applied for the NRC with all the necessary documents but our name was not published in the first draft of the NRC released on 31 December, 2017. We thought that in the second draft our names will appear but our names were excluded the second time as well," said Reba.
Reba was born in Ledo, a small town in the Tinsukia district in 1948. After having studied there up to class VIII, she took admission in Victoria Girls High school in Dibrugarh and completed her schooling from there. In 1967, she got a job as a school teacher in Shantipara Bengali primary school and after 40 years of her service, she retired from the school in 2007. Just like her, the names of her son and husband were also excluded from the NRC final draft.
Although it has been a year since Reba's husband, Sitesh Chandra Deb, passed away, he applied for the NRC while he was still alive. So, technically, his name should have still appeared in the list is what she says. He too worked in the same primary school as Reba and had grown up up in Sadiya, Assam, says Reba.
Sashi Bhushan Chakraborty, Reba's grandfather, was a postmaster during British Raj and served in various districts of Assam. He came to Assam in 1903 from present day Bangladesh before Partition and started working as a postmaster. At the time, Shillong was the capital of Assam. They are a Hindu Brahmin family that migrated to Assam before Partition and have been living in the state for over 100 years years now. Her grandfather had four sons and all of them were born in Assam.
"Our names were not included in the final draft of the NRC. My son's and my brother's names were also excluded from the final list. I have been born and brought up in Assam, but still, my name was excluded from the final draft. My father was born in Assam and received a diploma degree in pharmacy from John Berry White medical school in Dibrugarh," said Reba. Expressing her dissatisfaction she added that she doesn't know what to do next.
"I worked as a teacher from 1967-2007 and I am a pension holder. But still, my name was not included in the final draft of NRC. The NRC list was published to detect the illegal migrants but seems that the genuine and indigenous people of Assam are facing harassment during the process too," said Reba.
On the other hand, her son, Suhartta Dev, 33, is extremely annoyed with the situation as their names have been excluded despite having provided all necessary documents.
"We are not illegal migrants but now we feel like illegal citizens. After providing all the documents our names were missing. We support the government's move to update the National Register of Citizens (NRC) because it will detect the illegal migrants who came after March 24, 1971, but it is harassing a genuine Indian citizen," Suhartta says.
Recently, the family were summoned by the Naholia NRC Seva Kendra for hearing. "My brother and I went to the NRC centre and they told us that our legacy data which we have submitted for NRC was wrong. They informed us that our legacy data was matching with another person's legacy data. The officials from NRC Seva Kendra told us to re-apply for NRC," Reba adds.
(The author is a Dibrugarh-based freelance writer and a member of 101reporters.com, a pan-India network of grassroots reporters)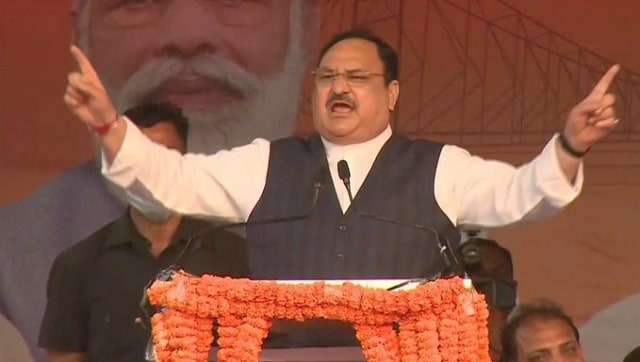 Politics
On Tuesday, another 31 seats will go to the polls in West Bengal that has a total of 294 seats in the Assembly
Photos
The newsmaker of the day was West Bengal chief minister Mamata Banerjee who termed the election process "the worst" she has seen in her life and accused the EC of blatantly siding with the BJP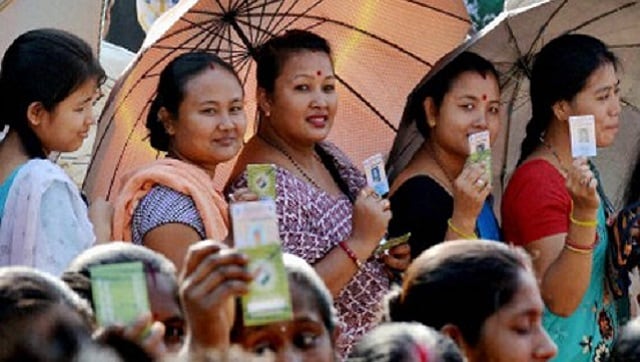 Politics
Altogether 79,19,641 voters — 40,11,539 men,39,07,963 women and 139 of the third gender are entitled to exercise their franchise in 11,401 polling stations.