Odisha tragedy: Applaud Dana Majhi, his defiant walk gave his wife dignity in death
The sight of Dana Majhi carrying his wife's body for over 10 km in Odisha stirred a debate about the role of society and the state in tending to our dead.
Visuals often bare truths that shake the conscience more than words do. The sight of Dana Majhi carrying his wife's body for over 10 kilometers on a paved road of Kalahandi in Odisha was one such visual. It stirred a debate about the role of society and the state in tending to our dead.
On the face of it, the debate appears to be as phony as it can get. Do we know how Dana Majhi got to the hospital in the first place, when his wife was still alive? There is a strong possibility that he would have travelled a larger distance, with his ailing wife and school-going daughter, on foot.
And the fact that the hapless woman – suffering from a treatable ailment like tuberculosis – would be left to her fate for want of medical attention is anybody's guess.
But are we really surprised to look at this face of India? Eight decades ago, master story teller Munshi Premchand summarised how the dead belonging to marginalised sections of society were treated in India, in a story titled Kafan (burial shroud).
The story revolves around a scheduled caste family in which a father-son duo (Gheesu and Madhav) let Madhav's wife, Budhia, die while giving birth to a child. Later, they collect money from their village for a funeral and ultimately end up spending it merrily on drinking, in the hope that the society will take care of Budhia's funeral.
In rural India, there is no dearth of stories like Kafan. Dana Majhi's story, however, breaks the stereotype and carries a sense of silent rebellion against the existing social and political order.
Unlike Munshi Premchand's characters, Gheesu and Madhav, who left Budhia to die, Dana Majhi took his wife to a hospital and later relied upon his own strength to carry her body on his shoulders for 10 kilometers, to give her a dignified funeral.
Those aware of the harsh social realities in rural India can vouch for the fact that there are very few people that possess Dana Majhi's grit and courage. In most of the cases, the dead are treated like animal carcasses, thrown or dumped by the side of a river or other water bodies. It is not an unusual sight to see dead bodies being pushed from bridges into the river flowing underneath.
In rural areas of Kanpur and adjoining areas, bodies are often carried atop bicycle carriers – for lack of other modes of transportation – by villagers to either a river or a garbage dumping yard, where they are disposed of.
If you have any doubt about this, visit any of the police stations along the river Ganga and find out the number of unclaimed bodies that they find daily, and how they dispose them of.
All across rural parts of the country, it is hardly a secret that funeral places for Hindus are mostly segregated on caste lines. Dalits and other backward classes are not given the same funeral grounds as the upper castes.
Such stories abound. But the sensibilities of the urban Indian middle-class get offended only when a Indrani Mukherjee allegedly decides to dispose the body of her daughter, in a lonely place at Raigarh.
Apparently, Indrani had conducted due diligence before allegedly killing her daughter, and found a place in Raigarh – which is often used as a dumping ground for unclaimed bodies – so as not to arise suspicion. She almost succeeded in her designs, as India's collective conscience hardly bothers about the skeletons found in such dumping grounds.
Perhaps nothing exposes the greatest fault line of the political project, Hindutva, than the treatment of our dead. For Dalits and other marginalised sections, a funeral is often more expensive and cumbersome than living. These sections are so attuned to indignities being heaped on their lives on a daily basis that they find the elite's crocodile tears, on treating their dead with dignity, quite amusing.
How can they buy the wood required to burn the corpse of their dearest ones? For them, a dignified funeral is an alien concept or contradictory to their daily ritual of existence. Munshi Premchand's story Kafan graphically captures the hypocrisy of Hindu elites, and the stoic sufferance of those who are marginalised.
Dana Majhi's story, however, gives a new twist to this social reality. Unperturbed by apathy of the existing political and social order, he carried the frail body of his wife on his own.
There is indeed a strong possibility that Dana Majhi would have contracted tuberculosis while tending to his wife, and that must have been telling on his own strength. But that did not deter his fortitude to tend to the body of his wife, with the dignity she deserved.
In fact Dana Majhi's story belongs to a genre of narratives woven by Dalit heroes like Dashrath Manjhi of Gaya district in Bihar. Dashrath Manjhi, known as the 'mountain man', single-handedly carved a path through a mountain, using just a chisel and hammer, despite an apathetic state and society.
It took Dashrath Manjhi's 22 years to take revenge on the mountain, for blocking his wife's path, who was in dire need of medical attention across the hill. Unlike the characters of Kafan, who reconciled to their fates, Dana Majhi and Dashrath Manjhi seem to be refreshing new narratives – of mounting a challenge to the existing social and political order, in a way that is quite similar to Mahatma Gandhi's.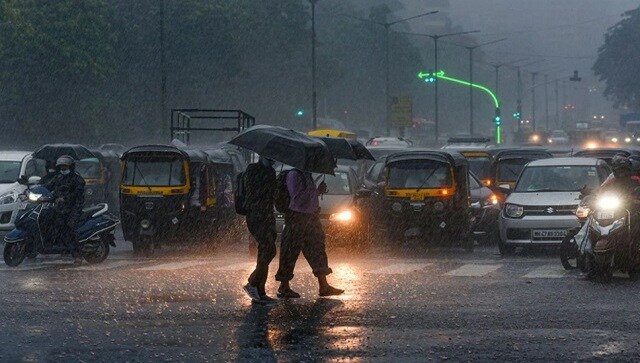 India
The state received an average 155.9 mm rainfall triggering floods in urban and rural areas
India
The weather office has issued 'Red' warning, predicting heavy to very heavy and extremely heavy rains, for Sambalpur, Deogarh, Angul, Sonepur and Bargarh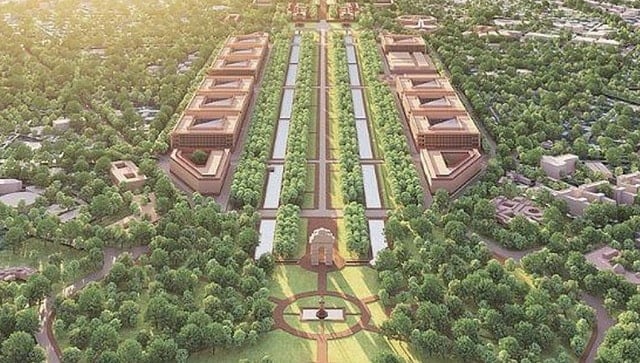 India
In this day and age where even private homes undergo renovation regularly, the Indian State continues to operate out of 90-year-old repurposed colonial homes retained after independence