Odisha govt readies plan to protect endangered Olive Ridley turtles ahead of annual mass nesting, bans fishing near coast
The ban on fishing within 20 kilometres from the coast for the protection of turtles will be imposed from 1 November, 2018 till 30 May, 2019.
Bhubaneswar: Ahead of imposing ban on fishing in the state coastline for the annual mass nesting of Olive Ridley turtles, Odisha government has prepared an action plan to ensure protection of the endangered species.
The ban on fishing within 20 kilometres from the coast for the protection of turtles will be imposed from 1 November, 2018 till 30 May, 2019. The action plan got nod of the high power committee for protection and conservation of Olive Ridley turtles held under the chairmanship of chief secretary A P Padhi, an official said.

The ban will be imposed in the specified coast of the sea comprising sea turtle congregation area and their buffer zones in three river mouths like Dhamara river mouth, Devi river mouth and Rusikulya river mouth. While reviewing the preparedness, Padhi directed the departments of fishery, forest and marine police to operate in close coordination and ensure strict enforcement of the conservation rules.
The Coast Guard has been requested to have real-time intelligence sharing with the departments about any illegal fishing. The institutions like Integrated Test Range, DRDO, Dhamara Port, Gopalpur Port and Paradip Port authorities have been requested to follow the black-out and light deeming practices to save turtles from possible delusion, he said.
Keeping in view of the interest of the hundreds of fishermen Padhi directed the departments concerned not to cause unnecessary harassment to small traditional fishermen without power boats.
The meeting also resolved to extend livelihood support programmes to the fishermen during the ban period, the official said adding that the committee proposed to enhance the livelihood support assistance from Rs 5,000 to Rs 7,500 to each fishermen family. It was also resolved to cover more  eligible fishermen during 2018-19 who suffer because of the fishing ban.
Berthing places will be set up at Barunei, Gupti, Sasanapeta and Krushnapriyapur and Rajnagar for safe custody of the seized vessels. There would be around 62 patrolling camp including 57 on-shore and 5 off-shore camps. Each camp will be provided with very high frequency communication devices, mobile phones and required camping materials. There will be regular communication and intelligence sharing among coast guard, patrolling ship, and various camps and marine police.
Armed police force will be deployed for patrolling and enforcement activities. Collectors will depute magistrates to remain in charge of armed police force placed at disposal of DFOs. The proposal for setting up a Sea Turtle Research Centre was also discussed in the meeting. It was decided to set up the centre near the Ghati Central Nursery in the Khalikote forest range of Ganjam district.
The proposal for instituting a research fellowship on Olive Ridley conservation was discussed in the meeting. Presenting the updates in the meeting, PCCF, (Wildlife) Sandeep Tripathy said, "during last year (2017-18) around 11.10 lakh Olive Ridley emerged from the sea to lay eggs along Odisha coast."
Tripathy said because of better coordination mechanism among the departments concerned like coast guard, naval wing, ITR, fisheries & animal resource department, police, various port authorities, community-based organisations and forest and
environment department, the sea turtle conservation and protection operation was carried on successfully last year. He said sporadic nesting activities of the turtles and their mortality would be monitored through a web portal
manage.odishawildlife.org.
"Soon after mass nesting, the rookeries will be fenced to protect the nests and eggs. Patrolling along with watch and ward activities will be further strengthened like previous years," Tripathy said.
Find latest and upcoming tech gadgets online on Tech2 Gadgets. Get technology news, gadgets reviews & ratings. Popular gadgets including laptop, tablet and mobile specifications, features, prices, comparison.
India
KIITEE 2020 result Declared: Kalinga Institute of Industrial Technology announces scores in entrance exam on kiitee.kiit.ac.in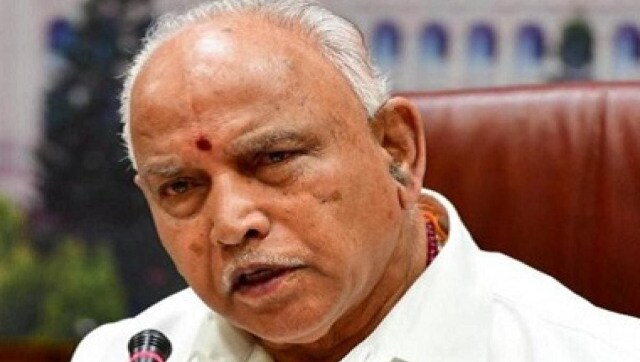 India
Coronavirus Updates: Yediyurappa is the fourth BJP leader to have tested positive for COVID-19 on Sunday, which also saw a minister in Yogi Adityanath cabinet in Uttar Pradesh succumbing to the virus
Sports
The former Indian national team goalkeeping coach Rogerio Ramos has signed a two-year deal with Odisha FC.