Odisha CM asks Centre to reconsider decision to allocate four coal mines to Western Coalfields Ltd
Odisha CM Naveen Patnaik asked Centre to re-examine its decision to allot four coal mines to Western Coalfields Ltd instead of Mahanadi Coalfields Ltd.
Bhubaneswar: Odisha chief minister Naveen Patnaik on Thursday asked the Centre to re-examine its decision to allot four coal mines to Western Coalfields Ltd (WCL), instead of Mahanadi Coalfields Ltd, which already operates several mines in the state.
"It has been brought to my notice that the Ministry of Coal has decided to allot four coal mines of Odisha namely, Rampia, Dip side of Rampia, Ghogarpalli and Dip extension of Ghogarpalli to WCL instead of MCL, which is already operating several coal mines in the region, Patnaik said in a letter to Union Coal Minister Piyush Goyal.
Operationalisation of coal mines requires close coordination with the local administration for land acquisition, rehabilitation and resettlement of project affected families, he said. The WCL, which is headquartered at Nagpur in Maharashtra, may not be in a position to effectively tackle the issues, which are critical to the smooth operationalisation of coal mines, the chief minister said.
The MCL has achieved a record production of over 143 million tonnes of coal during 2017-18 and with a more focussed approach towards rehabilitation and resettlement of the affected families, it can grow further in partnership with the lcoal communities, he said. "It is, therefore, requested that the matter may be re-examined and the aforementioned coal mines of Odisha may be allotted to the MCL instead of another Coal India Limited subsidiary (WCL) located away from the State," said Patnaik.
In case MCL is unable to handle more coal mines in view of its existing commitments, Coal India Ltd may consider to set up another subsidiary for Talcher Coalfield and the MCL may further scale up its operations in the Ib valley region, the chief minister said.
Find latest and upcoming tech gadgets online on Tech2 Gadgets. Get technology news, gadgets reviews & ratings. Popular gadgets including laptop, tablet and mobile specifications, features, prices, comparison.
India
KIITEE 2020 result Declared: Kalinga Institute of Industrial Technology announces scores in entrance exam on kiitee.kiit.ac.in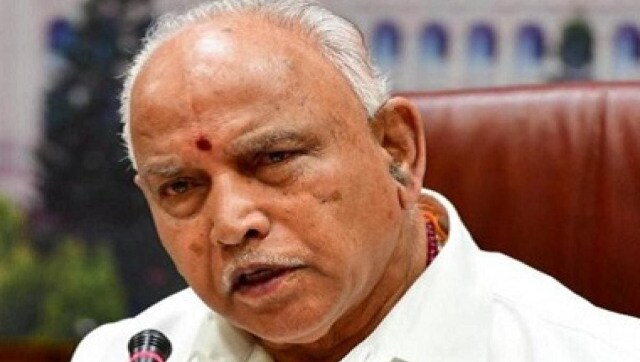 India
Coronavirus Updates: Yediyurappa is the fourth BJP leader to have tested positive for COVID-19 on Sunday, which also saw a minister in Yogi Adityanath cabinet in Uttar Pradesh succumbing to the virus
Sports
The former Indian national team goalkeeping coach Rogerio Ramos has signed a two-year deal with Odisha FC.