Odd-Even Formula: Can Delhi do the right thing and clear the air?
Never mind which other cities failed. Delhi must succeed.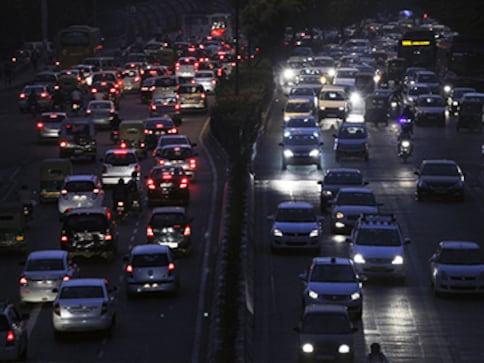 Every morning in India, members of the media pick up a can of cynicism and pour it liberally on their breakfast. The general attitude of disbelief that anything novel can work is then dispensed as profound wisdom. Tell enough people it won't work and it won't.
Take the odds and evens number plate exercise designed to reduce the yucky pollution cloud that envelopes the capital. It has been consigned to the garbage pit of failure even before it has been launched. There is so much lip curling conviction that it is doomed.
We are not capable of this sort of venture. We have too many VIPs. We cheat. We will find ways to navigate it. Bribe the cops. Buy two cars. Who will sit in judgment on the judges? There will be so many exceptions that the pollution levels will not go down. Give it two days and it will stop.
Certainly, enough negativity and the air will leak out of the tyre, and in a few days, the whole enterprise will be history.
But rather than rain on the parade, what if in the next 48 hours and the first few days of the experiment — and indeed the dry-run scheduled for Wednesday — to save ourselves from ourselves, the media and advertising bodies joined hands with corporates, and went positive for the sake of the little kids (yours, mine and ours) who are compelled to inhale gunk all day.
I don't see the great upper crust getting into the act. What percentages of them are betting it will be a farce? You get a thrill out of failure, so more people will get bronchial problems, asthma and cancer, and this increase in incidence will vindicate you.
If everyone gets into the act and it is a determined effort to prove that Delhi has the gravel in the gut and the mud in the eye, it will work.
We just need to want to do it.
Again and again, we have seen our cities rise to the occasion and come out tops.
Chennai recently showed remarkable fortitude and togetherness after the floods.
Mumbai's character was written in flaming glory not just in 1993 but even after the 26 November, 2008 Mumbai terror attacks. The city became one.
Gujarat as a state fought the plague in 1994 and was defiant.
So the success or failure of this mission is up to the people. Dilliwallahs can do it. Take it as a challenge and a benediction to make the air we breathe safer. Never mind which other cities failed.
Delhi must succeed.
Instead of being wickedly gleeful about how it will go wrong, how about planning how it will all go right?
For example, don't buy false number-plates; carpool instead. Don't try to beat the system, protect it.
If we don't do that now and let this opportunity pass, everyone who lives in Delhi exponentially increases the chances of affecting you and your children.
Do you really think it is worth mocking the effort because we are too blasé and lazy to give it a chance?
God forbid your child is taken hacking to the hospital. Will you shrug your shoulders and say, "Whatever, at least i won my bet. I said it wouldn't work"?
Think about it.
First Cricket News
Chasing a small total, the top three Delhi batters of captain Meg Lanning (32 not out off 22 balls), Shafali Verma (33 off 15 balls) and Alice Capsey (38 not out of 17 balls) competed among themselves in hitting boundaries as their side chased down the target with 66 balls remaining.
India
"Today is the 12th day of this season which started on March 1 and today, the maximum temperature in the national capital settled at 34.1 degrees, which is the hottest day of the season so far," an IMD official said
World
A video of the incident has gone viral since then, sparking a social media outrage with netizens demanding strict action against the perpetrators