Obituary: KPS Gill, a towering and controversial figure who crushed Punjab militancy with an iron fist
Kanwar Pal Singh Gill will be best remembered in India's post-Independent history as the 'supercop' who successfully eliminated militancy in Punjab with an iron fist and saved the state from becoming a 'Khalistan'.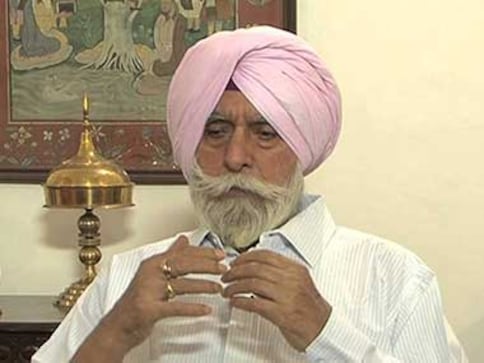 Kanwar Pal Singh Gill will be best remembered in India's post-Independent history as the 'supercop' who successfully eliminated militancy in Punjab with an iron fist and saved the state from becoming a 'Khalistan'.
Gill, an 1958-batch IPS officer from Assam and Meghalaya cadre passed away on Friday. He was 82 years old.
Police and Border Security Force (BSF) officials who had the opportunity to work closely with Gill in Punjab in the 1980s describe him as a 'towering personality' and an 'iron man'.
Unconventional style of functioning
Gill, who earned the sobriquet of 'supercop', was known for his unconventional functioning style, which also made him 'unpopular' and a 'controversial figure' among influential sections in Assam and Punjab.
While many consider him a hero who eliminated militancy from Punjab, allegations were made that Gill and his men, in the name of stamping out terrorism, violated human rights.
"But Gill's unconventional style is what was needed," says former BSF director general Prakash Singh.
When Gill was Director General of Police, Punjab, Singh was tasked with securing the state's borders as Inspector General, Border Security Force (Punjab Frontier).
"Militancy was at its peak in Punjab and at one point of time, it was being debated if India would be able to retain Punjab or lose it. It was his unconventional style of functioning and his iron fist that saved Punjab. Those who criticised Gill's methods of dealing with terrorism were nowhere in sight during that turbulent period. His contribution in curbing terrorism in Punjab will go down in history as one of the greatest feats."
"For Gill, counter-insurgency was his top priority. This didn't go down well with many in the corridors of power. But his uncompromising attitude and bold decisions helped rid Punjab of militancy," adds Singh.
Former Assam director general of police GM Srivastava, who worked with Gill for 17 years, said: "He faced constant criticism for his unconventional style of functioning: From people who neither knew him nor the gravity of the situations he worked in. As a person who worked with him and knew him, I cannot have such an impression about him. In my view, he was a policeman for whom national interest was of supreme importance. In the history of counter-insurgency operations by the police, he will always remain a figure without equal."
Early days in Assam 
Gill began his career as an Assam-Meghalaya cadre police officer and shared a love-hate relationship with Assam. Even as he was feared as an "iron-fisted policeman" by the common man during the Assam Agitation,  he was said to have cherished memories of his days in the northeastern state.
Though Gill began his career in Assam in 1958, he emerged as a figure to be feared in 1979, following the death of Khargeswar Talukdar. The 22-year-old leader died following a lathi charge by a group of policemen led by Gill and was hailed as the first martyr of Assam Agitation.
Those were the days when the furore against Bangladeshi infiltrators had gained momentum.
Priyankan Goswami, editor, Assam Times wrote of the day Talukdar died: "In spite of curfew, common people not affiliated to any political party or organisation joined in to protest in the wee hours. The police, led in those days by KPS Gill was snagged and rendered helpless and unleashed a ferocious assault with their lathis to break the blockade."
Even after Talukdar's death, Assam saw a number of confrontations between police and movement groups, until the end of Gill's tenure in 1984.
"But despite these untoward incidents, Gill had cherished memories of his days in Assam," said Srivastava.
"He loved Assam and remembered its people as sweet. He would ask about the state whenever we met. Gill was an excellent leader and a legendary figure in counter-insurgency operations in India. He taught us how to fight terrorism and control mobs," Srivastava added.
His Sikh identity, an advantage
In May 1988, Gill commanded Operation Black Thunder, to flush out militants hiding in the Golden Temple. Compared to Operation Blue Star, little damage was inflicted on the Golden Temple. According to reports, Gill stated that he did not want to repeat the mistakes made by Indian Army during Operation Blue Star.
The fact that Gill was a Sikh and belonged to Punjab helped him deal with Khalistanis more effectively than any other officer.
"Being a Sikh, he knew the psychology of Sikh militants. Where others failed, Gill succeeded because he was well-versed with every aspect of Punjab," says counter-terrorism analyst Anil Kamboj, who had the opportunity to work in Punjab during Gill's tenure.
"Gill gave a free hand to his men and protected them. He raised Punjab commandos in Punjab Police: Young, bold and tough guys who were ready to deal with any kind of insurgency in the state. I had the opportunity to train them at Hazaribagh. Militancy in Punjab was crushed only because of Gill. He got a free hand from the Centre," added Kamboj.
"There were certain hard decisions which only he could take," Singh reflected.
Gill, Julio Ribeiro and Prakash Singh
During the Punjab militancy Gill, former Punjab Police DGP Julio Ribeiro and Prakash Singh played vital roles in combating the Khalistan movement.
"While Ribeiro was known for nursing the Punjab Police back to good health, Gill was the man who took the militants by horns and led from the front. Meanwhile, Singh choked the militants' supply of oxygen from across the border," a retired Punjab police official said.
"My job was to check the entry of militants into Punjab. While Gill eliminated terrorists in the hinterland, we ensured that there shouldn't be any fresh entry of militants and supply of arms in the state. Mand, due to its difficult terrain, was a favourite hideout of militants. It was quite difficult to track them. Gill discussed this with me and we set up a BSF unit at Mand to flush out terrorists," says Singh.
Were his contributions downplayed?
Gill had been an outspoken critic of the government's handling of national security issues. At many seminars and conferences, he blamed the 'soft nature and under-preparedness' of the State. He was vocal in saying that the country lacked a national security policy.
In 1989, Gill received a Padma Shri award, India's fourth-highest civilian honour, but many feel that his contributions were downplayed and he deserved the Padma Vibhushan.
"He deserved higher honours for his contributions. Gill risked his life every day, but it was downplayed. There are many officials in bureaucracy: Paper tigers and paper pushers who received higher awards because of their proximity to those in power," says Singh, a Padma Shri awardee himself.
A blot on his career
Despite all his achievements, a blot on his glittering career haunted him to the very end. In 1996, he was convicted for sexual harassment after IAS officer Rupan Deol Bajaj alleged that Gill had "patted her posterior" at a party. Gill was strongly criticised by womens' rights organisations, who demanded stringent punishment.
"It was a dark spot in his career and an unfortunate incident," says a retired official, speaking on the condition of anonymity. "The IAS lobby went at him with hammer and tongs. During his service, Gill never cared for the IAS and the cadre officials. This incident provided them an opportunity to pin him down."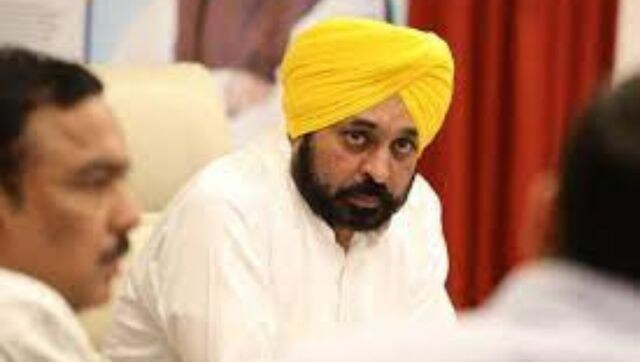 India
Restoration of the old pension scheme, which was discontinued in 2004, has been one of the major demands of the state government employees
India
The USD 150 million loans have a maturity of 15 years including a grace period of 6 months
World
It's a farcical exercise that was held by extremist & radical elements in Canada. Matter was taken up with Canadian authorities. We find it deeply objectionable that politically motivated exercises are allowed in a friendly country, said Ministry of External Affairs spokesperson Arindam Bagchi