Nursing hope: Acid attack victim back in hospital, to heal others
She doesn't even know who the culprits were, but Yasmeen has put the acid attack behind her and hopes to support her parents now.
By Ehtasham Khan
It was late summer of 2004 when I first saw Yasmeen in the burn ward of Safdarjung Hospital in New Delhi. Her face completely disfigured, she was lying on a bed covered by an oval shaped glass box. Quite literally, it looked like a transparent grave. Burn patients are kept in such glass boxes to avoid infection. The entire upper part of her body above the abdomen had suffered gruesome burn injuries.
As a health reporter, I was familiar with the suffering of patients in hospitals. At times, one feels helpless. My job is to do a story and move ahead.
However, there was something in Yasmeen that forced me to probe further. She was looking straight into my eyes. She wanted to say something. She tried opening up her blackened, swollen lips. The unimaginable pain forced her to remain static like a terracotta figurine coming straight from the oven.
If someone could be dead and alive at the same time, it was Yasmeen. Her face still haunts me. It was a flashback last week when I get a call on my mobile phone. The girl first laughed and giggled like a typical teenager. And then complete silence for few seconds. It was Yasmeen.
After a pause, she said: "I got 72 percent. I am third in my class. I cleared the exam." Yasmeen finished her three year course in General Nursing and Midwifery at Jamia Hamdard University in New Delhi. She is now undergoing a mandatory six-month internship after which she will become a professional nurse ready to work in any hospital.
"I chose to become a nurse because I was a patient in a hospital for many years. I know the suffering of the patients. Only a good nurse can heal that pain by caring and loving them. I know how one feels when a nurse ignores a patient. I will never do that as a nurse," says Yasmeen. She had to undergo several months of treatment and multiple surgeries at Sufdurjung hospital here. After one surgery, she stayed in the dharamshala of the same hospital and waited for the next round of surgeries. She spent almost two years like this.
The doctors took skin from her legs and thighs and grafted it on the injured parts of her body. Her eyes and ears were badly damaged. After continuous treatment, she is now able to see and hear properly.
It is sheer coincidence that her university has an alliance with Safdurjung Hospital for the training of its nursing students. Yasmeen was part of the group of students who worked at this hospital during the three-year course.
When she first walked in the hospital smartly dressed as student nurse, it was déjà vu. Most doctors and nurses identified her. But just one nurse was confident enough to say: "This is Yasmeen." And all of them smiled and clapped for her. This hospital is the place which gave her a new life. She says all the doctors and nurses went out of the way to help her.
Yasmeen comes from a poor family of labourers in Shamli town of western Uttar Pradesh. She was just 16 year old and studying in class 10 when this incident took place in 2004. She and her younger sister Asma suffered severe burn injuries when someone threw acid on them while the entire family was sleeping in the courtyard of their home late at night.
The family panicked so much that no one could follow the miscreants. "Initially, we could not understand what had happened. I was completely blind and the pain was immense. Then someone poured water on us and we were taken to the hospital," Yasmeen recalls.
The family suspected some eve teasers who had a tiff with the girls just a day before when the family went to visit a local event in the neighbourhood.
Yasmeen says: "I don't know who he was or why he did that. I am still not able to understand what made him do so. But I feel bad when people ask me why this happened to me. Some even think if it was my fault."
"Today I am happy with what I have. I feel beautiful from inside no matter what others think. I am thankful to Allah for what I am today and I have never cursed the person who did this to me."
But it was not easy for Yasmeen to take this journey. Her father is still mostly unemployed and does odd jobs on the field. She has four younger sisters and one brother.
As the sordid story of the acid attack on Yasmeen and Asma was widely published in newspapers, many good Samaritans came forward to help her. It is such help that sustains the family even today. Jamia Hamdard university waived her entire fees in the previous academic session.
Yasmeen gained strength when such people came forward to help her. Living in a small two-room rented accommodation near Safdurjung hospital, she cleared class 10 and 12 through National Open School. She then got selected in the entrance test of the three year nursing course at Jamia Hamdard. She has continuously performed well during the entire course. She has an exceptionally good record in the practical papers. Yasmeen says: "I have seen it all and experienced it what they are teaching us. Preparing beds and changing patients from one bed to the other comes easily to me."
Yasmeen takes her life positively. She says she would not have learnt so much if this incident had not taken place. "I would have been married by now and must be living in some village with so many children," says Yasmeen, laughing loudly, then adding on a serious note. "I would not have become what I am today."
However, the family lives with a permanent scar. Earlier, her parents avoided taking her back to their village because people asked too many questions. Her father insisted she covered herself properly on the train to avoid those staring eyes. The family makes it a point to assemble together every year on that fateful date. This is to share the pain and agony of Yasmeen and to encourage her.
But Yasmeen has a different take on this now. "Why do we need to be sad? I am excited about earning my own living. My first salary. I want to support my family."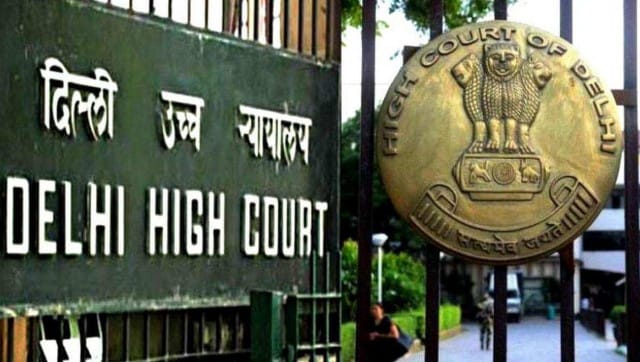 India
The court asked the Centre and the Delhi government to take strict measures, sensitise shopkeepers and hold meetings with markets and vendors associations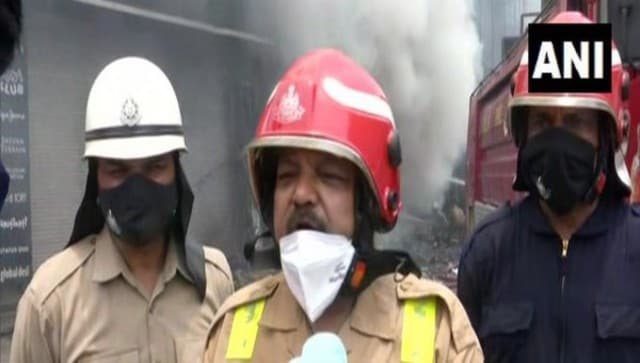 India
Lajpat Nagar fire: Delhi Fire Service Director Atul Garg said that a call about the blaze was received around 10.20 am, following which 16 fire tenders were rushed to the spot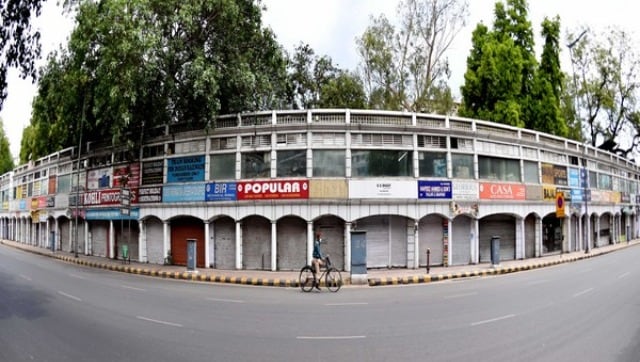 India
Only a few customers were seen in several markets as shopkeepers cleaned and sanitised their premises after the relaxations took effect